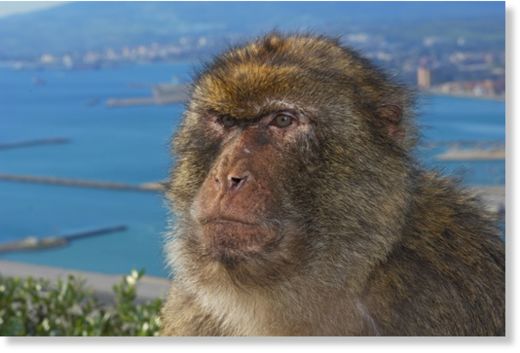 Brit holidaymaker needed 40 stitches after monkey attack
A British tourist needed 40 stitches after being attacked by one of Gibraltar's famous apes.
Stuart Gravenell, 53, was walking through the Upper Rock Nature Reserve with his son, Bradley, when he was attacked.
A pack of apes charged at them, and one male sunk his teeth into Stuart's forearm and shook its head, opening up two bloody wounds.
Stuart collapsed and was rushed to hospital,
where nurses said it was the worst injury inflicted by a local ape that they'd ever seen.