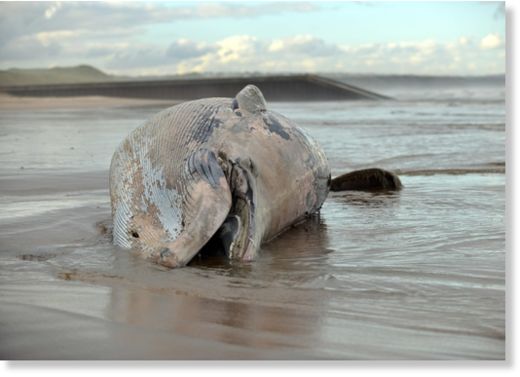 Visitors to Hartlepool's Steetley beach were left surprised by the sight of an 18ft-long whale lying on the shore.
The dead whale was found by a member of the public washed up on Steetley Beach on Thursday afternoon.
The HM Coastguard was called and they arrived on scene at 1.42pm to assess the situation.
Officials from Hartlepool Borough Council and the Zoological Society also attended the scene.
Stephen Hart deputy station officer for the HM Coastguard said it has been identified as a minke whale. It has been named Wally by locals.
"It was found by a member of the public who reported a deceased whale in the beach north of Steetley pier," he said.