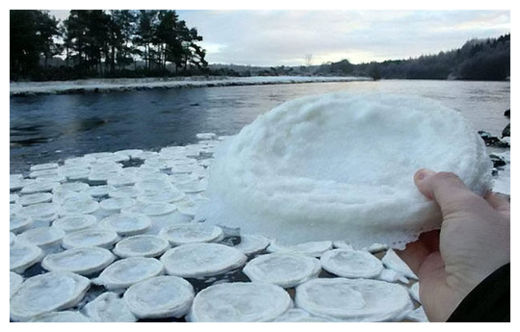 "Ice pancakes" made out of frozen foam have been forming on the River Dee in Aberdeenshire.
The discs, which are roughly the size of dinner plates, were photographed on the Scottish river at Lummels Pool, in Birse.
They are thought to have been formed overnight, when temperatures fall to below freezing, before they rub and bump together to make a roughly circular shape, as temperatures rise during the day.
The phenomenon can happen on rivers or the open sea, but is more usually spotted in the Antarctic, according to experts from the River Dee Trust who made the discovery.