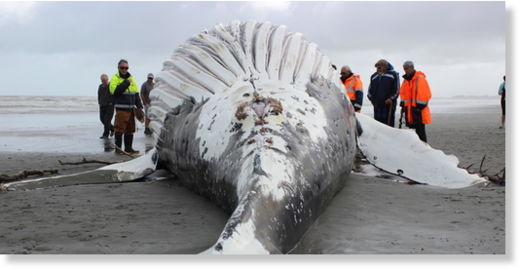 A 10 metre-long humpback whale has washed up dead on Waikanae Beach early this morning.
Department of Conservation spokeswoman Jane Dobson said they received reports of the stranding, south of Waikanae Boat Club, around 6.30am.
"It's been confirmed that it's a humpback whale, approximately 10 metres long and estimated to be about 25 to 30 tonne.
"Senior ranger Brent Tandy has said that its smaller size suggests it's not fully mature."
Ms Dobson said it was unknown how the whale had died, but it appeared to have been dead for some time.