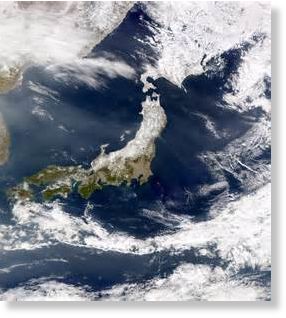 Japan warned today that a volcano in southern Japan located roughly 64 km (40 miles) from a nuclear plant was showing signs of increased activity that could possibly lead to a small-scale eruption and warned people to stay away from the summit.
The warning comes nearly a month after another volcano, Mt Ontake, erupted suddenly when crowded with hikers, killing 57 people in Japan's worst volcanic disaster in nearly 90 years. Ioyama, a mountain on the southwestern island of Kyushu, has been shaken by small tremors and other signs of rising volcanic activity recently, including a tremor lasting as long as seven minutes, an official at the Japan Meteorological Agency's volcano division said.
"There is an increase in activity that under certain circumstances could even lead to a small scale eruption, but it is not in danger of an imminent, major eruption," the official said.
The warning level on the mountain has been raised from the lowest possible level, normal, to the second lowest, which means that the area around the crater is dangerous, he added.
Ioyama lies in the volcanically active Kirishima mountain range and is roughly 64 km from the Sendai nuclear plant run by Kyushu Electric Power Co, which the Japanese government wants to restart even though the public remains opposed to nuclear power following the Fukushima crisis.