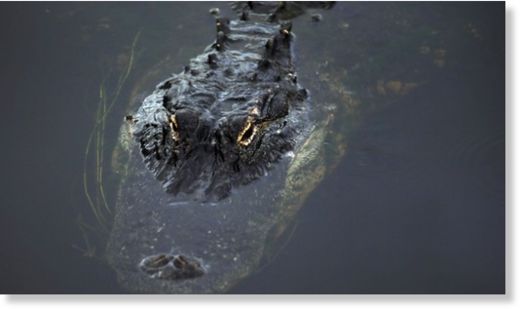 A man and his teenage son on a fishing outing survived an alligator attack at Cedar Hill Park outside Houston.
According to the Chambers County Sheriff's Office, 42-year-old James Hurley and 13-year-old Kaleb Hurley were in Cedar Hill Park Sunday
when an alligator bit the teenager on the arm and took him underwater while he was swimming near the bank of Lake Charlotte.
Mark Ford, Kaleb's grandfather, told CBS affiliate KHOU that he and Kaleb's father dove in to help.
"When we figured out what was going on, the alligator jerked Kaleb away from him," Ford said. "His dad and I got a hold of Kaleb and got him away from the alligator."