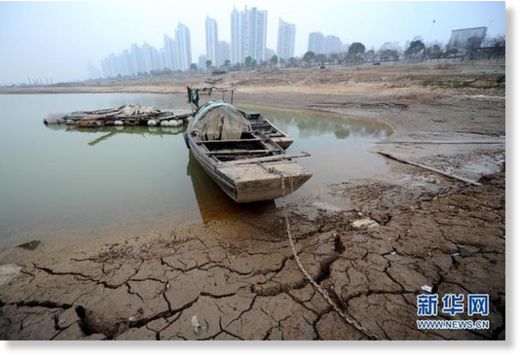 China's largest freshwater lake, Poyang, has
shrunk by one third in the past three days
due to reduced water supply from the Yangtze River and little rainfall.
At 8 a.m. Wednesday, the lake's surface area was 1,490 sq km, a reduction of 679 sq km compared with 2,169 sq km on Monday, said the Jiangxi Provincial Hydrological Bureau.
The water level at Xingzi hydrological station was 11.99 meters at 4 p.m. Wednesday, 2.13 meters lower than the levels in normal years.
The water level is falling by 30 cm per day.