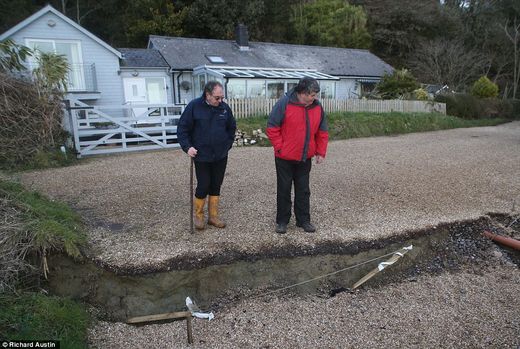 * Seven miles of paths along the Dorset coast have been shut as huge cracks have appeared because of landslide

* Experts say problems have been caused by the months of torrential rain and storms that hit Britain
A million-pound holiday home could be under threat after huge cracks and steps appeared up to a quarter of a mile inland on the Jurassic Coast after months of appalling weather.
The expensive bungalow west of Lyme Regis in Dorset is surrounded by
hundreds of acres of unstable land slumping slowly seawards because billions of tons of rock and mud are on the move.
A three-foot step has been cleaved across the road from the property - even though it is some distance from the sea - as seven miles of the beautiful South West Coast Path has been closed around it.