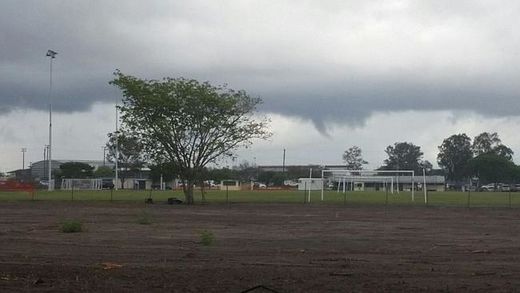 A waterspout formed off the Townsville coast this morning, with at least one or two separate funnel cloud formations also sighted over land. Townsville weather bureau forecaster Andrew Cearns said a waterspout had definitely formed but photographs taken by locals of tornado-like clouds between the airport and Yabulu were harder to confirm.
"Looking at the doppler, there were signs of strong winds moving in two different directions so there was definitely a possibility of rotation (over land)," he said. "The conditions were there. We had a southeast change coming up the coast and low level northerly winds coming in to it." Mr Cearns said the funnel-like clouds sighted over land did not appear to reach the ground.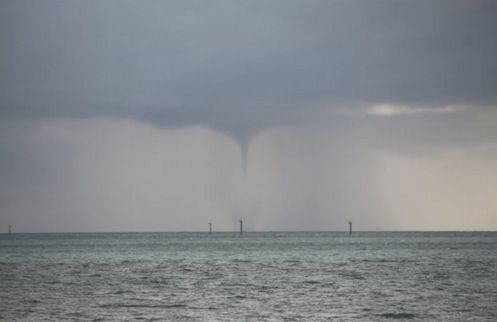 It's been called everything from a tornado to a funnel cloud and a water spout but whatever it is, it has got Townsville talking. Pictures of the weather phenomena have been posted on social media this morning after rain fell across the city overnight. The
Townsville Bulletin
contacted the Bureau of Meterology for an official identification but they have not been able to confirm what took place at this stage.