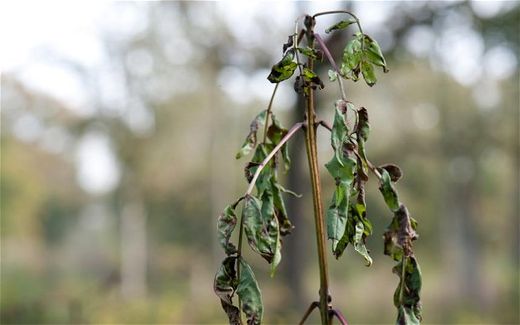 The deadly tree disease, that first appeared in the UK last autumn, was until now confined mostly to the east coast and newly planted sites.
Of the 500 cases spotted so far, 295 are newly planted and the most far east infection was in established woodland in Kent.
But in a worrying development the infection was found for the first time in mature trees in the seaside town of Ferryside in Carmthenshire, Wales.
As trees start to burst into bud it is expected a lot more infected trees will be discovered by people spotting the tell-tale signs of curled, blacked leaves rather than spring green.
It was hoped the disease might be contained to newly planted sites or the eastern seaboard, where the fungus could have blown in from the Continent.
But the first case in mature trees in Wales suggests it is taking hold across the country via imports and the Government has admitted it is too late to stop the spread.
Members of the public are now being asked to keep an eye out for further cases by looking for trees with blackened leaves.
The first infected trees in Wales were discovered in Carmarthenshire by Natural Resources Wales (NRW) staff last week.