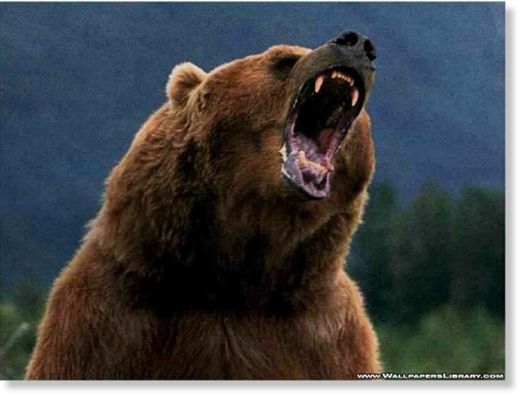 A Wapiti man is charged by three large grizzlies at once, and he survived. Larry Dickerson said he also taught the bears a lesson they won't soon forget.
This is the time of year that grizzly bears are just out of their dens, and very hungry. That's why Wyoming's Game and Fish Department is holding bear seminars to keep people safe in bear country. That's most of Northwest Wyoming.
Biologists say grizzlies are not necessarily forest animals. They evolved in open grassy areas, like this right behind me. So, they could be found in a lot of places in Northwest Wyoming where people don't expect to find them."
But, Larry Dickerson is not surprised to find grizzlies anywhere near his home. He's encountered them many times in Alaska, and Wyoming. He took the Alaskan grizzly on his wall with a wooden bow.
He faced three charging bears while horn hunting in the back country April 3rd.