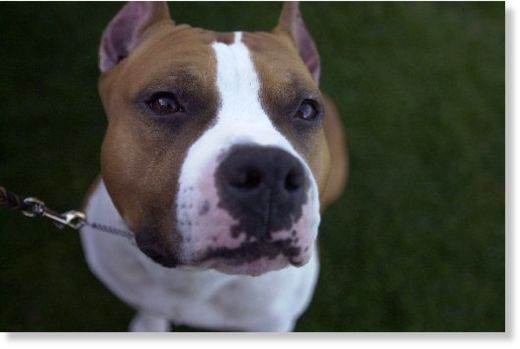 Three Temecula children were hospitalized after a family friend's dog attacked them Saturday, July 11 in Temecula, Riverside County sheriff's deputies said.
All three children - ages 4, 14, and 15 - were taken to a local hospital with injuries to their arms. One later was flown to a hospital in San Diego for further treatment. The names and possible relationship of the children were not disclosed.
The extent of their injuries and their conditions were not available.
The dog - an American Staffordshire terrier, a breed of pit bull - was turned over to animal control officers.
The children were attacked just before 5 p.m. Saturday in the 40000 block of Chantemar Way in Temecula, according to a Riverside County Sheriff's Department news release.
"Witnesses stated the dog ... mistook children playing as aggressive actions," the release said.
It attacked one of them, and when two other children tried to help, the dog attacked them as well, the release said.
When deputies arrived, they confined the dog to a bathroom and called animal control.