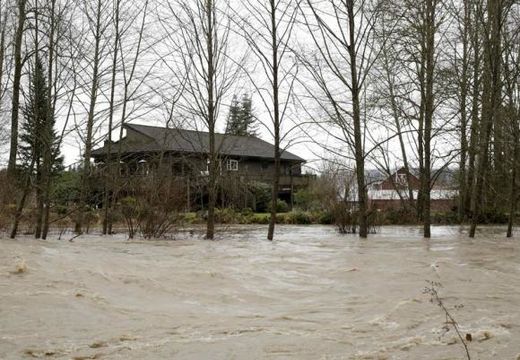 An
unusual burst of heavy rainfall in western Washington state caused landslides and flooding early on Monday,
knocking three homes off foundations and forcing the evacuation of a nursing home, officials said.
Several landslides in rain-soaked coastal Grays Harbor County pushed muddy floodwater and debris across key state highways, county and rural roads, most of which remained closed at nightfall in and around Aberdeen and Hoquiam, the county's largest cities.
"It's not one of these snow-melt events, it's the inundation of rain over the last 24 hours,"
said Dave Porter, a spokesman for the Grays Harbor County Sheriff's Office, adding no injuries have been reported.
Drier forecasts for Monday night and Tuesday could aide emergency crews working to clear roadways, although it was uncertain when roads would be re-open, Porter said.