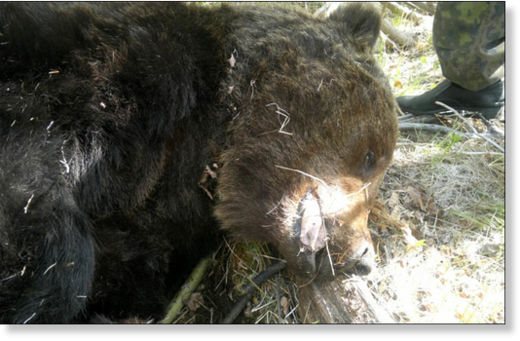 'Aggressive' animal surprised two hunters in daylight attack, mauling one to death.
The other man escaped and rushed to the nearest village of Tonta where he sounded the alarm. Police and hunters went into the forest and found the dead 59 year old.
The bear remained nearby and was shot dead by a police marksman.
The incident - highlighted by police pictures - was the first case this year of a bear attack in Irkutsk region.
The dead man was not named.