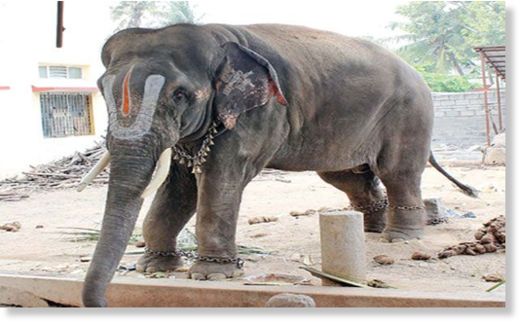 An elephant reared in a temple mutt at Tambaram on Wednesday trampled its mahout. The 21-year-old animal keeper, who joined as the assistant mahout early this month, died at a private hospital."He is 18 years old and
had always been an obedient animal.
The untoward incident was an accidental reflex action after victim R. Ganesan stepped on the foot of jumbo, while making an attempt to chain the pachyderm. The elephant misjudged Ganesan as some strange object and kicked him", explained eyewitness M. Sivarajan, mahout of Malolan.
"Ganesan joined us recently for a salary of Rs10,000 and was performing as Kaavadi (assistant to mahout). He was taking back the jumbo to its enclosure after the routine morning prayers, "Sivarajan added.Meanwhile, forest department has begun investigations on the animal behaviour and dispatched its Vandalur zoo veterinarian Thirumurugan.