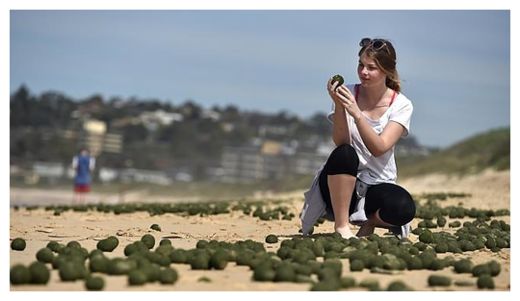 Hundreds of unidentified floating objects have washed up on Dee Why Beach, causing locals to ask whether the green, furry balls are alien eggs, Japanese moss balls or some kind of tennis nightmare.
Dee Why Surf Life Saving Club patrol member Rae-Maree Hutton said she came across the unusual sight on her morning walk.
"I didn't want to touch one because you never know what can sting you on the beach, but I did poke it with my toes and it's squishy, like a sponge," Ms Hutton.