Earthquake felt at 6:34 PM; epicenter reportedly south of Israel; strong shaking reported in Cairo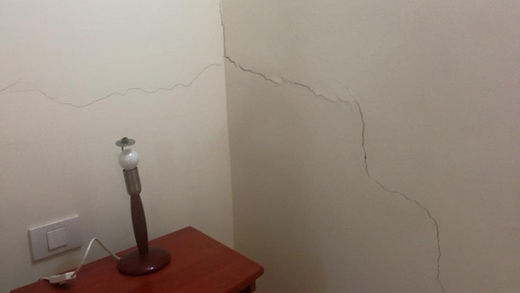 An earthquake was felt in several Israeli cities at precisely 6:34 PM on Saturday. Uri Frieslander of the Israeli Geological Institute said the first station to log the quake was in Eilat.
The Israel Geological Survey reported that the earthquake measured a 5.5 on the Richter scale. It also reported that the epicenter was 90 kilometers south of Eilat. The American Geological Survey said it occurred on the East African Rift.
Israelis reported feeling the earthquake from cities such as Be'er Sheva, Tel Aviv, Hod Hasharon, Holon, Netanya, Jerusalem, and as far north as Nazareth Illit
.
David Azulai, a resident of the town of Omer in the south said: "I was working on my computer, my feet where on the ground and I started feeling the ground move. It was clearly an earthquake; my partner was in bed and felt it too. It brought me back to memories of the big quake in the 90's. That was a serious earthquake. This time it was weak. I went to check on my partner to make sure she was alright."
Suzan from Ashkelon said; "we felt a light quake, my bed was moving about 2 minutes ago."
There have been three earthquakes just south of the current epicenter since 1900, ranging from 6 to 7 on the Richter scale. Al Jazeera reported that the quake had been strongly felt in Cairo. Reports from Jordan say that the quake was felt in Aqaba, and some of the residents left their homes as a result. Car alarms went off in some towns in Israel.