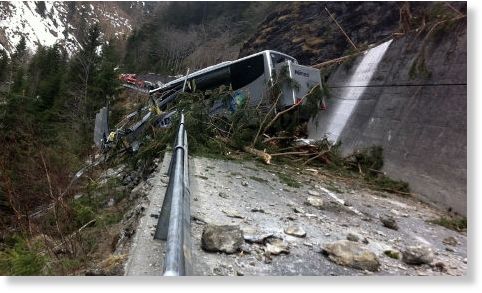 An 82-year-old woman was found dead in a Swiss stream on Sunday, police said, as heavy rain and landslides halted train and road traffic near the city of Bern, the capital.
Police said that the woman died in Thörishaus, a village southwest of Bern,
as parts of the country were hit by a deluge.
In the nearby town of Köniz, 200 firefighters worked throughout the night to deal with flooded streams and landslides, evacuating several homes.
Landslides blocked the railway between Bern and the western city of Fribourg and between Montreux and Zweisimmen, while flooding cut the line between the capital and the town of Thun, Swiss Federal Railways (SBB) said.
Buses were pressed into service to provide alternative transport between Bern and Fribourg.