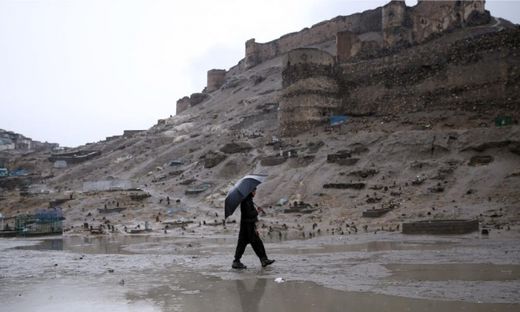 Avalanches caused by a heavy winter snow have killed at least 124 people in north-eastern Afghanistan
, an emergency official said on Wednesday, as rescuers clawed through debris with their hands to save those buried beneath.
The avalanches buried homes across four north-east provinces, killing those beneath, said Mohammad Aslam Syas, the deputy director of the Afghanistan natural disaster management authority. The province worst hit appeared to be Panjshir province, about 100km (60 miles) north-east of the capital, Kabul, where the avalanches destroyed or damaged around 100 homes, Syas said.
The acting governor of Panjshir, Abdul Rahman Kabiri, said rescuers used their bare hands and shovels in an effort to reach survivors. Rescue teams had been dispatched to the affected areas and casualties were expected to rise, Syas said.
The heavy snowstorms, which began early Tuesday, hampered rescue efforts.
Snowfall from the storm was nearly one meter (3ft) deep in places
and fallen trees blocked roads in the Panjshir Valley.
General Abdul Aziz Ghirat, the provincial police chief of Panjshir, said the
death toll from the avalanches was expected to rise
when rescue attempts resumed at sunrise Thursday.