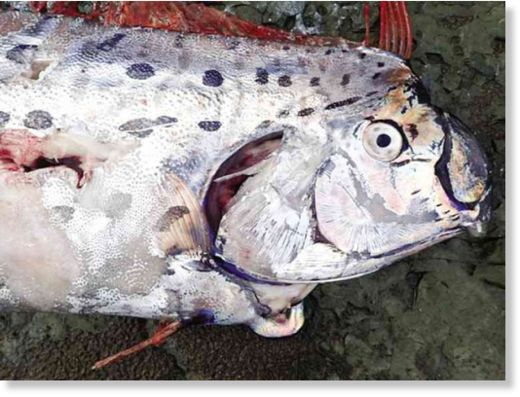 Julie Miranda was fishing in Barangay Indalog here on Thursday when he saw a shark chasing a big fish.
Shortly after, the shark swam off and the big fish started to float.
Miranda loaded the fish onto his boat and brought it to shore.
But the fish was no ordinary find. It was a 3-meter long oarfish weighing 14 kg.
"It was our first time to see a very big and very long fish in this town. Even the old villagers do not know the local name of this fish," said Lourdes Sarad, municipal agricultural officer of Tobias Fornier.
Oarfish, or king of herrings, was recognized by the Guinness Book of World Records as the longest bony fish to be recorded in 2015.
The longest oarfish, which was hit by a steamship, was 13.7 meters, longer than a bus.