The body's defense cells engage the brain in an intricate dialogue that may help raise IQ.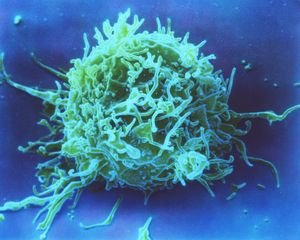 After spending a few days in bed with the flu, you may have felt a bit stupid. It is a common sensation, that your sickness is slowing down your brain. At first blush, though, it doesn't make much sense. For one thing, flu viruses infect the lining of the airways, not the neurons in our brains. For another, the brain is walled off from the rest of the body by a series of microscopic defenses collectively known as the blood-brain barrier. It blocks most viruses and bacteria while allowing essential molecules like glucose to slip through. What ails the body, in other words, shouldn't interfere with our thinking.
But over the past decade, Jonathan Kipnis, a neuroimmunologist in the University of Virginia School of Medicine's department of neuroscience, has discovered a possible link, a modern twist on the age-old notion of the body-mind connection. His
research
suggests that
the immune system engages the brain in an intricate dialogue that can influence our thought processes, coaxing our brains to work at their best.
Kipnis got the idea of an immunity-intelligence link while earning his Ph.D. at the Weizmann Institute of Science in Israel. His adviser, Michal Schwartz, was performing experiments to understand how the brain repairs itself after an injury. She found that the brain depends on a type of immune cell known as the T cell, which normally kills infected cells or leads other immune cells in a campaign against foreign invaders. Her research suggested that T cells can also send signals that activate the brain's resident immune cells, microglia and blood-borne macrophages,
telling them to protect the injured neurons from toxins released by the injury.