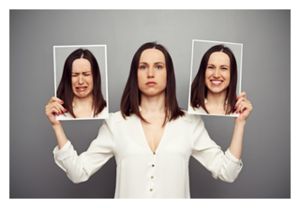 Many of us dismiss our emotions. We think of them as capricious and inconvenient. We think they stall problem-solving. We think they take too much time to process, and we don't have the luxury of simply sitting and stewing.
If we grew up in a home where emotions were vilified or regularly suppressed, where good girls didn't get angry and good boys didn't cry, we might've adopted the same views and habits of repressing ourselves.
But "
emotions communicate invaluable insights to us,
" said Katie Kmiecik, LCPC, a psychotherapist at
Postpartum Wellness Center
in Hoffman Estates, Ill. She thinks of emotions as signs on the highway of life. "People who pay attention to these 'signs' lead happier lives. People who ignore their emotional signs may end up 'lost.'"
According to Sheri Van Dijk, MSW, RSW, a psychotherapist in Sharon, Ontario, Canada, "emotions always serve a function." They give us information about a situation, and motivate us to act, she said.