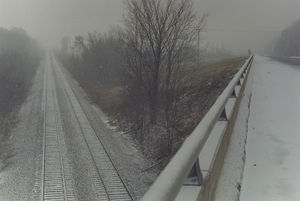 In an exquisitely written memoir,
Tales from a Traveling Couch
, psychotherapist Dr. Robert U. Akeret begins and ends with a basic thesis: Did my psychotherapy practice truly make a difference in my client's lives?
With an in-depth exploration of five of his most memorable clients, Akeret takes readers through the trials and tribulations of each person, highlighting his approach during their therapy and discussing his choices throughout. By the end, having revisited each person and witnessing them firsthand in their present life circumstances, his conclusion is ambiguous: Probably, yes. There is evidence that therapy helped. But could Akeret "prove" that his therapy worked? Well, of course not. As with any experiential social science, there is no way to prove or disprove the validity of the practice, except to subjectively note "progress."
As any psi practitioner will explain, receiving and sharing psychic information will never be an exact science, at least not with our current view of what "science" means. Information comes through in imagery, often symbolic, as well as in perceived sound, smell, taste, or a specific feeling. Because these senses are intrinsically subjective, a psychic should be thought of as an artist who, much like a painter or sculptor, is responding to a unique, personal experience of inspiration and insight.