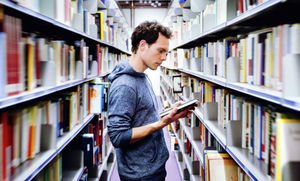 If you read what everyone else reads, soon you'll start thinking like everyone else
We all know we should read more. Few of us do.
Well, last year I made reading a
priority
and ended up reading
161 books cover-to-cover
. I reasoned that if reading was the key to
getting smarter
, I wouldn't let anything get in my way.
What I learned most from my year of reading surprised me because it wasn't found in any particular bit of knowledge in any of the books I read.
The big lesson was a simple heuristic: Avoid most best-selling books.
These books are not fertile ground for learning and acquiring knowledge. In fact, most are forgotten within a year or two. Why learn something that expires so quickly?
Well let's start with this question: Why do we read best-sellers in the first place? You know you want to read. You know you should read. But often, you have no idea what to read. When you don't know what to do in life, you often look to others. This is
social proof
, and it's a powerful force, especially in situations of uncertainty.
If you read what everyone else is reading, it's going to feel good. You're even going to get some positive reinforcement out of it when you talk to your friends about your latest read. Maybe they've read it, too. Or at least they've heard of it and have the sense that it's a worthwhile endeavor. You'll seem hip and in the know.
But this is a horrible way to build knowledge.