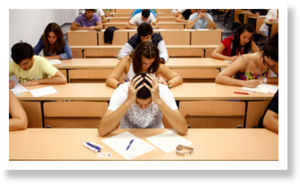 Merely observing another person in a stressful situation - even on television - can be enough to make our bodies release the stress hormone cortisol, causing us to be stressed ourselves, a team of German scientists has found.
The study
was conducted by scientists from the Max Planck Institute for Cognitive and Brain Sciences in Leipzig and Technische Universitat in Dresden, Germany.
Stressful situations were observed through a one-way mirror, but in some cases, even looking at a stressed stranger on a video was enough to put some people on edge. The research notes that in a society where stress is everywhere, emphatic stress is a phenomenon that cannot be ignored.