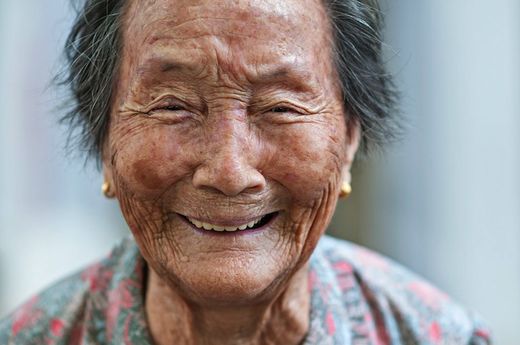 On top of wisdom, there are three inner virtues which unexpectedly come with age.
People become more trusting as they get older, a new study finds.
This is just the reverse of the stereotype of cynical, suspicious, grumpy seniors played on by many a sitcom.
And trust is not the only inner virtue that comes with age.
Dr Claudia Haase, one of the study's authors, said that greater trust may lead to more happiness with age:
"When we think of old age, we often think of decline and loss.

But a growing body of research shows that some things actually get better as we age.

Our new findings show that trust increases as people get older and, moreover, that people who trust more are also more likely to experience increases in happiness over time."
On top of greater trust and happiness, people often experience more optimism with age.
Dr Haase said:
"We know that older people are more likely to look at the bright side of things.

As we age, we may be more likely to see the best in other people and forgive the little let-downs that got us so wary when we were younger."
The conclusions come from two groups of people, one huge sample of almost 200,000 people from 83 countries.