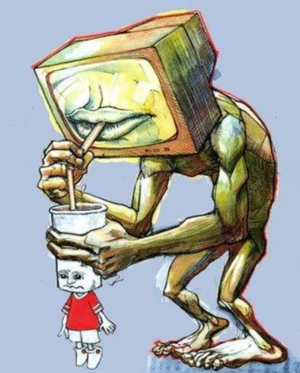 A study by a University of Wisconsin-Madison journalism researcher has found that
children who watch television shows with action or violence are more susceptible to messages in the advertisements shown during the programs.
Eunji Cho, a graduate student in UW-Madison's
School of Journalism and Mass Communication
, says the excitement of a violent show causes children to be focused and attentive, an effect that carries over to commercial breaks.
To perform this study, Cho returned to her native South Korea and observed four different kindergarten classes. Each class was randomly assigned to watch either "Teenage Mutant Ninja Turtles" or "A Dog of Flanders," a calm Japanese program. The kids were then shown an ad for chocolate at commercial breaks.
Afterward, the children were asked to choose which candy bar they wanted - the one advertised in the commercials or a generic brand. Cho found that
students who watched the violent show overwhelmingly favored the advertised product
, while
those who watched the calm show were indifferent about which candy bar they chose
.