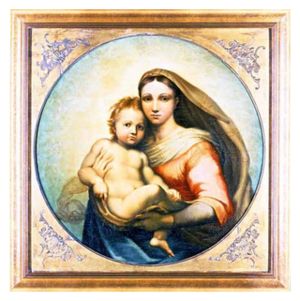 As they say, beauty is in the eye of the beholder, however, the experience of being moved by art seems universal. A new neurological study offers some insight into this aesthetic paradox.
The results indicate that connecting deeply to a work of art activates the same part of everyone's brain. However, part of the brain activated by such
strong aesthetic appeal
is associated with personal reflection, the researchers found.
A team of researchers from New York University showed study subjects 109 images of works of art from a variety of cultures, historical periods, styles and depicting a variety of subjects.
Using functional magnetic resonance imaging (fMRI), the researchers monitored blood flow in the subjects' brains as they viewed the images and rated them on a scale of 1 to 4 scale, with 4 as the highest, in response to the question: "How strongly does this painting move you?"
"Your job is to give your gut-level response, based on how much you find the painting beautiful, compelling, or powerful," the team instructed.
To explore individual differences in aesthetic reactions after the brain scan was complete, the researchers asked subjects to rate the degree to which each work of art evoked nine emotions: joy, pleasure, sadness, confusion, awe, fear,
disgust
, beauty and the sublime.