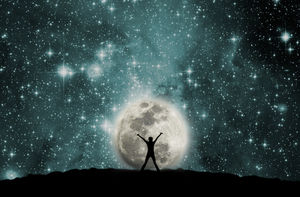 In a mood-lit University of Quebec auditorium with red velvet seating, hundreds of researchers gather for the 2012 Summer Institute in Cognitive Science. Some of the field's biggest names are in attendance -- there's emininent philosopher John Searle, to whom we owe the
"Chinese room" thought experiment
; rabble-rouser Dan Dennett, who argues with panache that self-awareness is an illusion; Stevan Harnad, the theorist who reshaped robotics in his youth by defining the (still unsolved)
"symbol grounding" problem"
; and Simon Baron-Cohen, psychopathologist and top expert on autism.
While the world celebrates the discovery of the Higgs boson, these scientists are hard at work on one of the most profound mysteries left: Why, and how, did humans became conscious?
Many of the experts in attendance, like David Rosenthal, believe that consciousness is the exhaust of the brain, which arises from the neurological processes that actually control our actions. While being conscious may enrich our lives, it has as much influence on our behaviour as a paintjob does on the inner workings of a car. This is often called the
"Steamwhistle Hypothesis"
, for early proponent Thomas Huxley, who compared consciousness to the steamwhistle on a locomotive -- it clues us in to what the train is doing, but it has no power to change it.