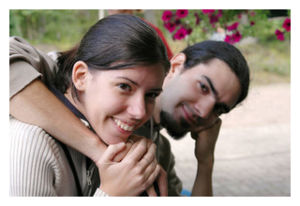 What makes people fall in love with one person and not another?
Philosophers, social scientists and poets have tried to answer that question since time immemorial.
The answer may have a lot to do with brain chemistry, said Helen Fisher, a biological anthropologist at Rutgers University, on Sept. 28 at the Being Human conference, a daylong event focused on the science and mystery of the human experience.
Several
brain chemicals
, including dopamine and testosterone, play a role in a person's drive toward romance, sex and other rewards, Fisher said. The specific balance of these chemicals in people's brains could shape their personalities and, in turn, the types of people they are drawn to, Fisher said. Sometimes, that means birds of a feather flock together, whereas for others, opposites attract.
Love addiction
In past research, Fisher found that the
brains of the madly in love
look markedly different from the brains of those who are not in love.
"
Romantic love is akin to an addiction
," Fisher said.
For instance, two areas of the brain - the ventral tegmental area, a "dopamine factory" associated with craving and obsession, and the nucleus accumbens, which is strongly associated with addiction - are overactive in those who are love struck, she said.