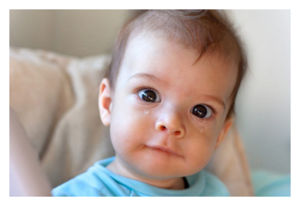 An infant's doting eyes and chubby cheeks can send many people into a heartwarming swoon. Turns out, rather than the heart, that lure of tots may stem from specific brain circuits, new research suggests.
The results, detailed in the journal
NeuroImage,
suggest such brain-activity patterns may represent some deep biological impulse driving adults' interactions with kids.
They also build on past research suggesting an evolutionary link between the cuteness factor of babies and
caregiving by adults.
And while some past studies have involved parents, this one found a link with those who had no children.
"These adults have no children of their own. Yet images of a
baby's face
triggered what we think might be a deeply embedded response to reach out and care for that child," senior author Marc H. Bornstein, head of the Child and Family Research Section of the Eunice Kennedy ShriverNational Institute of Child Health and Human Development, said in a statement.