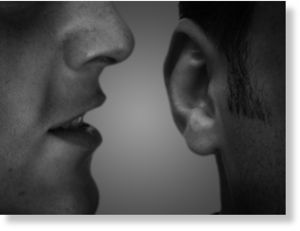 A lucky rabbit foot. A glass of wine. A pill. What do these things all have in common? Their effects - whether we do well on a test, whether we mingle at the cocktail party, whether we feel better - all depend on the power of suggestion.
In a new article, psychological scientists Maryanne Garry and Robert Michael of Victoria University of Wellington, along with Irving Kirsch of Harvard Medical School and Plymouth University, delve into the phenomenon of suggestion, exploring the intriguing relationship between suggestion, cognition, and behavior. The article is published in the June issue of
Current Directions in Psychological Science
, a journal of the
Association for Psychological Science
.
Over their research careers, Garry and Kirsch have both studied the effects of suggestion on cognition and behavior. Kirsch focused mostly on suggestion in clinical psychology, while Garry, whose work is supported by the Marsden Fund of New Zealand, was interested in the effects of suggestion on human memory. When the two got to talking,
"we realized that the effects of suggestion are wider and often more surprising than many people might otherwise think,"
says Garry.