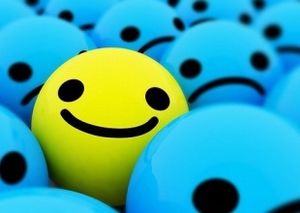 Viewing depression as a "brain defect" has resulted in the glorification of insipid happiness, particularly among our politicians.
Viewing depression as a "brain defect" rather than a "character defect" is supposed to reduce the stigma of depression, according to the American Psychiatric Association, the National Alliance for the Mentally Ill, and the rest of the mental health establishment. But any defect can be stigmatizing. What if depression is the result of neither a brain defect nor a character defect?
At one time in U.S. history, Americans actually elected a known depression sufferer as president. In
Lincoln's Melancholy
, Joshua Wolf Shenk reports that Abraham Lincoln's long-time law partner William Herndon observed about Lincoln that "gloom and sadness were his predominant state." And Shenk reports that Lincoln experienced two major depressive breakdowns which included suicidal statements that frightened friends enough to form a suicide watch. However, in Lincoln's era, when depression was seen as neither a character defect nor a brain defect, Lincoln's depression actually helped him politically more than it hurt him. Lincoln's depression gained him sympathy and compassion, and drew people toward him, as it "seemed not a matter of shame but an intriguing aspect of his character, and indeed an aspect of his grand nature," according to Shenk.