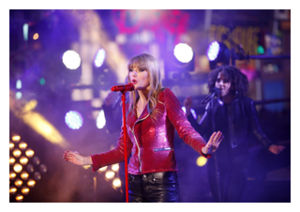 Are you going to love Taylor Swift just as much in 10 years as you do now? Sure, you might think, I'll be basically the same person then, with roughly the same preferences, values, and personality traits. But you're probably wrong, according to a new study, whose authors claim that many people underestimate how much they'll change in the future.
From picking a job to selecting a spouse, we face many decisions that will affect our lives far into the future. Those choices rest on some assumptions, notes Daniel Gilbert, a psychologist at Harvard University. "Any kind of lifetime commitment is based on your belief that you know the person you're going to be in 10 years."
To investigate people's predictions about their future selves, Gilbert teamed up with Harvard postdoctoral fellow Jordi Quoidbach and Timothy Wilson, a psychologist at the University of Virginia in Charlottesville. The trio devised a series of online experiments in which a total of more than 19,000 people participated. In one, adults between ages 18 and 68 filled out a questionnaire, scoring themselves on basic personality traits such as extraversion, emotional stability, and openness to new experiences.
Then the researchers asked them to do it all again, this time answering either as they would have 10 years ago, or as they thought they would 10 years in the future. The surveys from participants of all ages indicated that on average
people felt they had changed more in the past decade than they would in the next
, the researchers report online today in
Science
.