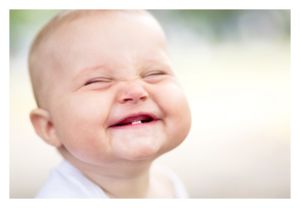 Believe it or not, there's a lot to be learned from babies. In the 1890s the American philosopher and psychologist William James speculated that
infants
do not enter the world as 'blank slates' as had been previously thought.
Flying in the face of conventional wisdom, James suggested that rather than passively absorbing information from their environment, babies come equipped with a great deal of built-in cognitive machinery already in place to help them interact with, understand and process the foreign world that they enter into.
One of the challenges of
developmental psychology
has been to understand how an infant's pre-installed cognitive hardware interacts with and processes its environment over time to acquire an understanding of things like social cues, the emotions of others, language and even the basic laws of physics.
One significant part of the challenge of understanding cognitive development in babies can be traced to the very simple fact that they have only a very limited ability to communicate. In fact, one could almost say that babies speak binary: They cry when they're displeased and smile when they're happy - and there doesn't seem to be a whole lot in between.
And yet for a group of scientists in London, the language of laughter is a rich and informative one that can help us to unlock many secrets in the development of the infant mind.