Horoscopes may be bad for you as negative readings promote self-indulgent behaviour as people attempt to escape their fate, scientists find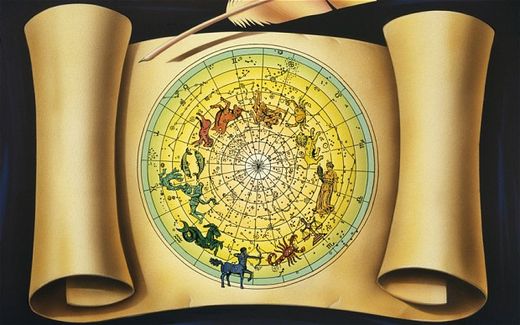 Astrology may seem like harmless fun - but a new study suggests following your star sign could be bad for you.
Consumers who read their horoscope daily were found to be more likely to exhibit impulsive or indulgent behaviour when their zodiac was negative, the research suggested.
This is because reading a poor outcome in your star sign makes you more susceptible to temptation, it is believed.
The study, published in the Journal of Consumer Research, showed that those who believed their fate could change were more prone to erratic decision-making following bad news in their zodiac.
It has long been thought that reading your star sign can improve mood and encourage people to undertake selfless activities.
However, scientists at the University of South Carolina and Johns Hopkins University in Baltimore, Maryland, found the opposite effect.
A number of participants were presented with unfavourable star sign readings and asked to choose between either going to a party or cleaning their home