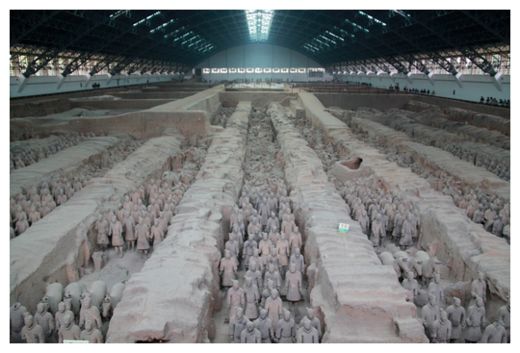 The Terracotta Warriors, along with other life-size sculptures built for the First Emperor of China, were inspired by Greek art, new research indicates.
About
8,000 Terracotta Warriors
, which are life-size statues of infantryman, cavalry, archers, charioteers and generals, were buried in three pits less than a mile to the northeast of the
mausoleum
of Qin Shi Huangdi, the first emperor. He unified the country through conquest more than 2,200 years ago. Pits containing sculptures of acrobats, strongmen, dancers and civil servants have also been found near the mausoleum.
Now, new research points to ancient Greek sculpture as the inspiration for the emperor's afterlife army. [
See Photos of the Terracotta Warriors & Greek Art
]