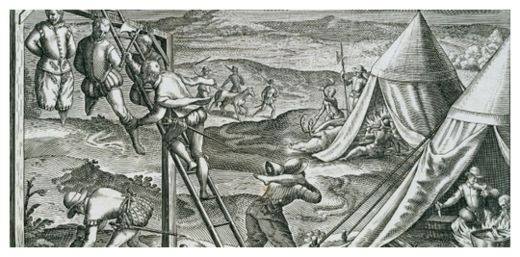 In 2001, a lonely computer technician living in the countryside in Northern Germany advertised online for a well-built man willing to participate in a mutually satisfying sexual act. Armin Meiwes' notice was similar to many others on the Internet except for a rather important detail: The requested man must be willing to be killed and eaten.
Meiwes didn't have to look far. Two hundred and thirty miles away in Berlin, an engineer called Bernd Brandes agreed to travel to Meiwes' farmhouse. There, a gory video later found by police documented Brandes' consensual participation in the deadly dinner. The cannibalism was both a shock to the German public and a conundrum to German prosecutors wanting to charge Meiwes with a crime.
Cannibalism might be humanity's most sacred taboo, but consent of a victim typically eliminates a crime, explains Emilia Musumeci, a criminologist at the University of Catania, in Italy, who studies cannibalism and serial killers.
More technically, cannibalism is not designated as illegal in Germany's extensive criminal code: Until that point, laws against murder had sufficed to cover cannibalism. If Brandes had volunteered his own life, how could Meiwes be accused of murder?
Because of his victim's consent, Meiwes was initially found guilty of something akin to assisted suicide, and sentenced to eight years in jail. Had there not been widespread uproar about the seemingly lenient penalty, Meiwes would be out of jail by now. Instead, the uproar led to a subsequent retrial, where Meiwes was found guilty of killing for sexual pleasure. He will likely spend the rest of his life in jail.