Discovery was made after DNA analysis on a Neanderthal woman's toe bone
Her mother and father were closely related and may have been half-siblings
Inbreeding may have been result of Neanderthal population being very small
Scientists say many people alive today still carry ancient Neanderthal genes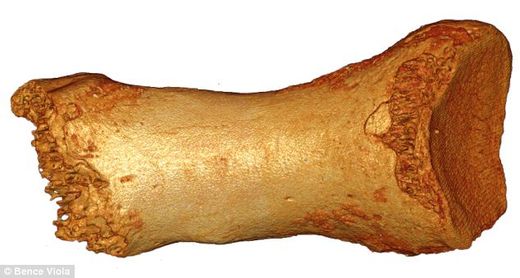 Neanderthals liked to be close to their families - very close, a genetic study has shown.
DNA from a Neanderthal woman's 50,000-year-old toe bone shows she was highly inbred.
Scientists discovered that her parents were either half-siblings who shared the same mother, an uncle and niece, an aunt and nephew, or a grandparent and grandchild.