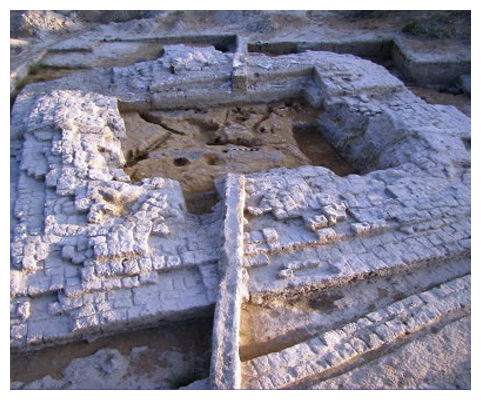 The famous Issyk inscription found in 1969 is not the only example of the Scythian-Saka written language.
The news was announced by employee of the Azerbaijan's Archaeology and Ethnography Institute Zaur Hasanov who talked to local media.
In addition to the inscriptions of the Issyk kurgan, two inscriptions of the Scythian period were discovered in Kazakhstan, the scientist said.
Found by prominent Kazakh scientist Zholdasbek Kurmankulov as a result of some excavations in 2005 in the ancient Scythian-Saka settlement, now known as Chirik Rabat, they date back to 4-2 centuries BC.
The first amphora-shaped vessel was found in the ruins of the temple. Five signs are incised on it - one on the top of the vessel and four others beneath it.
The second vessel was discovered in a tomb with burial place, together with a long iron sword. At the head of the body there was a ceramic flask with an inscription which begins with an ideogram and is followed by five signs.
The ideogram and five signs in these two vessels are similar to the signs of the Issyk inscription, the scientist said.