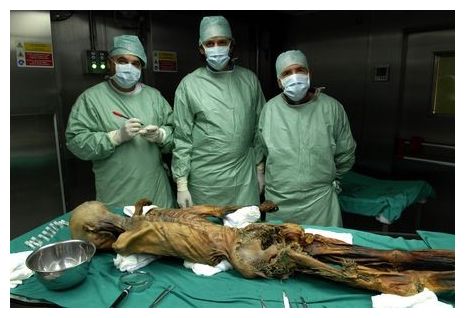 The mystery surrounding the violent murder of a Stone Age man in the Swiss Alps 5,000 years ago is to be uncovered by scientists.
The Iceman Murder Mystery documentary examines Otzi, whose body was found preserved in an Alpine glacier in 1991.
For 20 years, researchers have tried to ascertain how Otzi died. X-rays of his body gave little indication of his death so scientists took the decision to defrost his corpse.
The team has nine hours to perform an autopsy on the mummified body, providing them with DNA evidence of his last meal and indications of how he died.