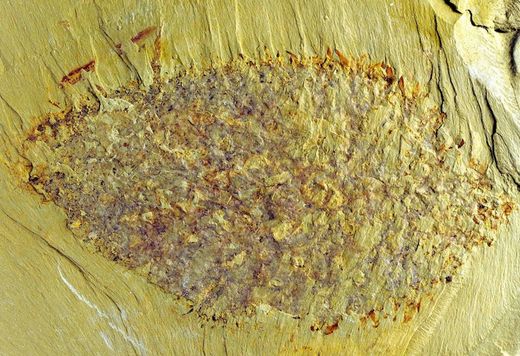 Nidelric pugio
named in honour of University of Leicester scientist who passed away earlier this year.
Nidelric pugio
fossil dates back half a billion years and teaches us about the diversity of life in Earth's ancient seas. In life the animal was a 'balloon' shape, covered in spines but the squashed fossil resembles a bird's nest. The fossil has been named in honour of Professor Richard Aldridge from the University of Leicester.
This rare 520 million year old fossil has been discovered in China by an international research team.
The research team behind the discovery was led by Professor Xianguang Hou from the Yunnan Key Laboratory for Palaeobiology at Yunnan University in China with collaboration from the Universities of Leicester and Oxford.
The fossil, from Chengjiang in southern China, is of a probably 'chancelloriid', a group of bizarre, balloon-shaped animals with an outer skeleton of defensive spines. The animal was flattened during the fossilisation process so that it looks like a squashed bird's nest.