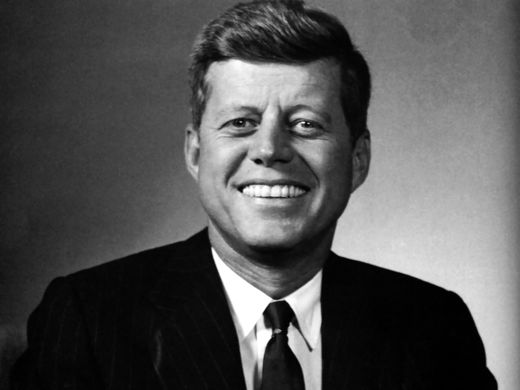 In July 1963,
President Kennedy demanded of the newly-elected Israeli Prime Minister that he allow U.S. inspections of the Israeli nuclear facility at Dimona to make sure that the plant was "devoted exclusively to peaceful purposes."
U.S. support for Israel would be "seriously jeopardized" if the U.S. could not get information on doings at the facility, Kennedy said.
Kennedy stated his demands in a letter to Levi Eshkol dated
July 5, 1963
, less than ten days after Eshkol became prime minister of Israel. The document is in the Israel State Archive, and is online at the
National Security Archive, in a section titled Israel and the Bomb.
Virtual Library).