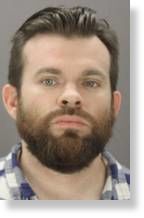 A Richardson High School English teacher remained in custody Saturday on a charge of having an improper relationship with a student.
James Quigley, who was arrested Thursday night, also has been charged with sexual assault.
Police say a 16-year-old female student reported that Quigley, 34, had harassed her after he obtained her email address and cellphone number in March. According to an affidavit, investigators have copies of messages she received.
The student said Quigley had threatened her and parked in front of her house "on multiple occasions for no reason," according to the affidavit.
He tried to persuade her to sign a contract that promised her good grades if she would keep the messages secret, the affidavit stated. The student said Quigley did not want his wife, who is also a Richardson High teacher, to find out about the messages.