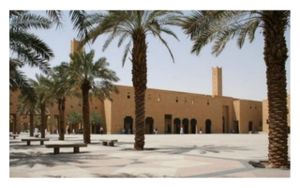 Riyadh - Because of the
increase in public executions this year,
the Saudi Arabian government is in need of an additional eight "religious functionaries" to carry out the beheadings of people condemned to death by public execution.
The
job description
states there are no special qualifications needed, but besides beheading an individual, the applicant will also be required to do the occasional limb amputation for those convicted of lesser crimes.
The position is a Civil Service job and a downloadable PDF application is available on the website that carries today's date. The job is classified as a "religious Functionary," and is at the lower end of the Civil Service pay scale.
Saudi Arabia is just one of the
top five countries
in the world in putting people to death. The Islamic country, with 90 deaths, was ranked number three in 2014, after China and Iran, with 289 executions, but ahead of Iraq, with 81 deaths, and the United States with 35 executions. China carries out more executions that any other country in the world, but the actual numbers are a closely guarded state secret.
According to the official Saudi Press Agency, a man beheaded on Sunday was the
85th execution this year, compared to 90 for all of 2014.
While most of those executed this year were convicted of murder, there were 38 people executed because of drug offenses. Half were from Saudi Arabia and the rest were from Pakistan, Yemen, Syria, Jordan, India, Indonesia, Burma, Chad, Eritrea the Philippines and Sudan, according to
Human Rights Watch
(HRW).
Although government officials are not saying, there is speculation about the
reason for the increase
in executions this year. Diplomatic sources say it may be because more judges have been appointed recently to handle a backlog of appeals cases. Political analysts think the increase in executions is more likely a tougher response to increasing turbulence in the region.