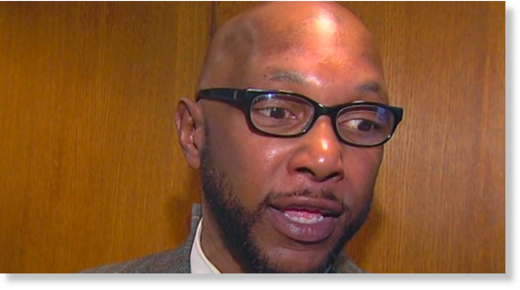 Comment: It's a sad state of affairs when the state cannot apply common sense over strictly enforcing laws. It should be pretty simple - the man is not the father so any money he "owes" for child support should be forgiven and the charges dropped. Yet they are unable to apply that common sense in this case, and so we have a man's life on the verge of being ruined because of it.


A Michigan man faces jail for failure to pay child support, although DNA tests have proven he is not the father.
Carnell Alexander owes more than $30,000 in unpaid child support, and he's scheduled to go back before a judge next month to argue that he shouldn't be held responsible,
reported WXYZ-TV
.
In the late 1980s, a former girlfriend listed Alexander's name as the father of her child when she applied for welfare benefits.
Alexander was then obligated under Michigan law to pay child support, and the state claims that a process server notified him immediately about the money he owed.
But the Michigan Department of Corrections shows that Alexander was incarcerated when those papers were allegedly served.
Alexander said he didn't find out about the state's paternity action until 1991, when he was arrested during a traffic stop for failure to pay child support.