Lawyers say incarcerated men with severe psychiatric disorders face medical neglect, insufficient food, solitary confinement, and abuse at "special needs" facility.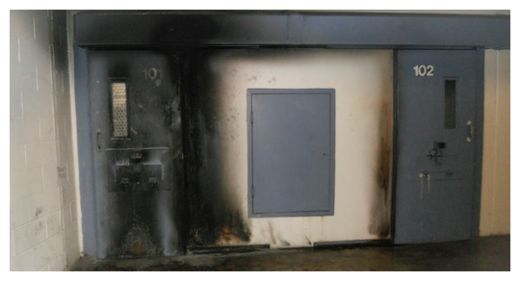 Denial of food and medical care. Cells and floors soiled with blood, urine, and feces. Excessive force by prison guards. Weeks, months, and years in solitary confinement.
These are the conditions found at a "special needs" for-profit prison, the East Mississippi Correctional Facility, which is
tasked by the state's department of corrections
with incarcerating 1,200 people, approximately 1,000 of whom have severe psychiatric disorders, according to a legal motion filed Friday.
The Southern Poverty Law Center, American Civil Liberties Union, Law Office of Elizabeth Alexander, and Covington & Burling LLP filed the motion in the U.S. District Court for the Southern District of Mississippi, asking the federal court to approve a 2013 complaint as a class-action suit against the state officials in charge of the East Mississippi Correctional Facility (EMCF). They say they hope this move will help protect all of the people who are subject to the facility's "inhumane" and "torturous" conditions.