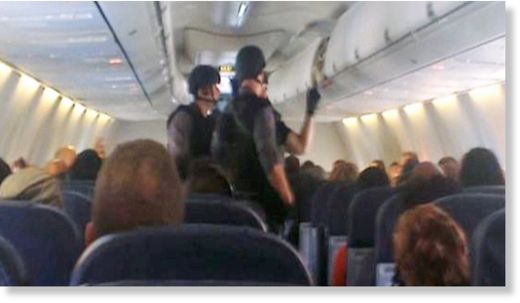 Flight from Toronto to Panama City made emergency landing after man allegedly made threats.
A man charged with allegedly making "direct threats" aboard a Sunwing flight from Toronto to Panama City on Friday morning has a history of mental illnesses that weren't properly addressed by police and the health system, family members say.
Ali Shahi, a 25-year-old Canadian, faces several charges after Flight 772 made an emergency landing at Toronto's Pearson International Airport. It was escorted by two U.S. F-16 military jets.
"I am sorry for what happened on the flight, but Ali is not at fault," his father Shadegh Shahi said. "I blame the police and health system. We called the police for help more than 23 times in the last two to three years, but unfortunately they did nothing to help us or help my son."
Shahi became agitated when he found out the price of cigarettes on the flight was about 25 cents cheaper than what he paid at the airport and wanted to be reimbursed for the difference, family members told CBC News.