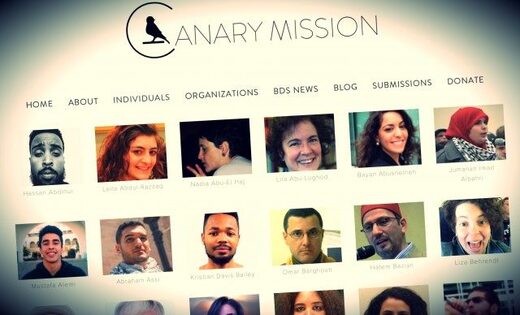 As pro-Israel extremism reaches new depths with the notorious Canary Mission project, the FBI investigates growing threats against BDS activists.
This article is part one of a four-part investigation.
The Israel lobby is redirecting resources to a new project after its failure to stop the Iran nuclear deal despite spending an estimated $30 million to halt it. Following the defeat, Israeli Prime Minister Benjamin Netanyahu has ordered a campaign against the BDS (Boycott, Divestment and Sanctions) movement that is spreading on American college campuses. The funding is flowing from donors closely linked to Netanyahu's government. But the effort has almost instantly run into trouble. It is inspiring an atmosphere of incitement and intimidation, and the FBI is now investigating violent threats made against BDS activists.
The BDS movement has gathered momentum at a staggering pace since it was devised by Palestinian civil society groups in 2005. With its call for grassroots level boycotts to pressure Israel into respecting the human rights of Palestinians, the movement has spread across European capitals and found fertile soil on American college campuses. Groups like Students for Justice in Palestine and Jewish Voice for Peace now boast chapters at almost every major university, and student governments at most University of California campuses have passed resolutions to divest from occupation-linked corporations. The trend is sending shockwaves through pro-Israel circles, prompting a desperate multi-million dollar campaign to crush it.