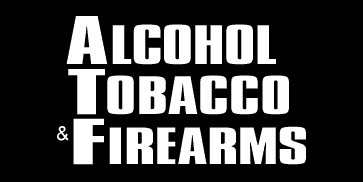 Date of Incident:
July 2014
Outfit:
ATF
This year the
15th Annual Gathering Of The Juggalos
took place from July 23rd-26th, 2014 at Legend Valley Campground in Ohio. Police were inside the grounds this year, which is a drastic change from the last several Gatherings where no police were allowed inside due to the grounds being private property. The police within the grounds made no attempt to stop any of the partying that was going on within the grounds and had been even quoted as saying "really, who cares if they have a little marijuana?" Those officers never left their golf carts during the entire event.
The ATF, however, tried to strong arm their way in. They called Robert Bruce (a.k.a. Jumpsteady), who was the organizer of the event, and told him that they were on the grounds and wanted to know where they could set up camp. He told then to wait a minute. Then, he quickly called the owner of the campground (Steve), the camera crew who were filming a documentary at The Gathering that year, and the Juggalo's own personal lawyer, Farris. They got together quickly and came to the conclusion that the ATF was not allowed to be on their property because Steve had not given them permission, yet they had already stormed onto the grounds demanding to be let in.
Bruce, Farris, the camera crew and several others then went out to meet the ATF where they were sitting. When they got there, they discovered a small crew of ATF officers standing there, as well as about eight more officers sitting on already running Razor 4-wheelers and four more officers who were clearly in charge sitting at a picnic table. When the officers saw a group of about 20 people coming towards them, waving cameras, boom sticks, and the like, their mouths dropped open in shock.