Mexico City -
A newspaper in Mexico's violent city of Nuevo Laredo announced on Wednesday it will end coverage of drug-related bloodshed, one day after grenades damaged its offices for the second time this year.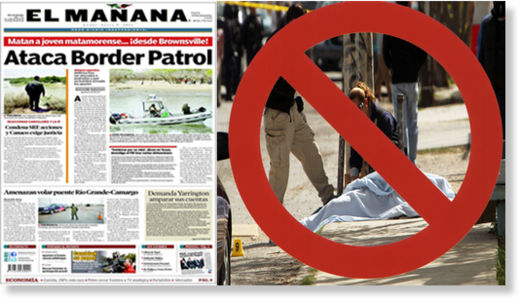 Many Mexican news organizations have decided to report only basic facts about murders and massacres in recent years. But it is rare for a newspaper to drop coverage altogether.
Tuesday's attack on the daily
El Manana
was among the latest incidents that have made Mexico one of the world's most dangerous places for journalists.
El Manana
said in an editorial that it was too dangerous to report on the execution-style murders, car bombs and decapitations that have terrorized residents in the city across the border from Laredo, Texas.
"The editorial board of the company has come to this regrettable decision because of the circumstances that we all know about and the lack of conditions to freely carry out journalism," it said.