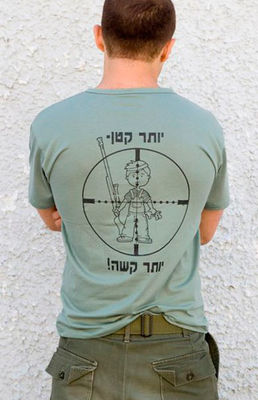 "Before I was shot I did not bother anyone or get angry with anybody," says Basel Kamal Safi from Deir Ammar refugee camp, near Ramallah in the occupied West Bank.
He was just 17 when an Israeli soldier shot him with live ammunition.
"Now I get angry because of the pain, especially when someone accidentally touches my injury," he says in the short video above.
It is one of two videos published recently by
Defense for Children International - Palestine
(DCI-Palestine), highlighting the experiences of children shot by Israeli occupation forces with live ammunition.
The second video, below, features Fadel Abu Odwan, a 14-year-old in Gaza whose injury will leave him unable to have children.
In 2014, live ammunition fired by Israeli soldiers
killed 11 Palestinian children
in the occupied West Bank.
Another 299 children sustained gunshot injuries, according to data from the UN Office for the Coordination of Humanitarian Affairs.
Israeli human rights group
B'Tselem
condemned
in June Israel's continued use of live ammunition to kill and injure unarmed Palestinians.

Comment: Warning: graphic images at the end of article.