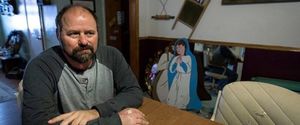 Some wealthy nonprofit hospitals are going after their low-income patients' wages.
According to a new report by
NPR
and
ProPublica
, the Heartland Regional Medical Center (recently renamed Mosaic Life Care) in St. Joseph, Missouri, plays hard ball with poor people who cannot afford high bills.
When people are treated at the nonprofit Heartland Regional Medical Center and they cannot pay, their
bills are turned over to Northwest Financial Services, a for-profit debt collection agency
owned by Mosaic Life Care.
Northwest Financial Services reportedly sued (under its corporate name Midwestern Health Management) more than 11,000 people between 2009 through 2013.
The collection agency garnished the wages of almost 6,000 people, which totaled up to $12 million,
according to state records, says ProPublica and NPR.