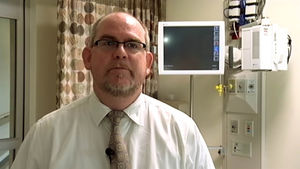 The fact that the general population is unfit to properly diagnose serious illnesses and identify certain injuries makes the trust between the doctor and patient virtually sacred. Today, over
12,000
different diseases, deformities, and injuries have been identified ─ giving people good reason to want to trust their doctors. Though a great deal of practitioners can be trustworthy, it is always wise to ask questions during checkups, for the untrustworthy are still capable of becoming doctors.
Dr. Sean Orr is the former head of neurology for Baptist Health and one of the doctors
accused of violating that sacred trust on multiple occasions
. In 2013, Dr. Orr's license was suspended for a year after he
faced allegations
of sexual misconduct with one of his patients from 2011.
Dr. Orr used his position of authority to trick his patient into having sexual relations with him, even claiming that the relationship would benefit her health.