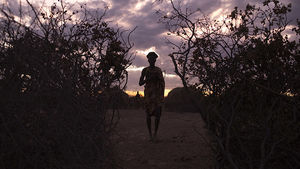 World Bank ventures in less developed countries are hurting the people the organization has sworn to protect, with
almost four million people across the globe left homeless, forcefully evicted and relocated as a result of World Bank-funded projects.
A probe by the International Consortium of Investigative Journalists (ICIJ), which examined World Bank's records in 14 countries, discovered that some 3.4 million of the
"most vulnerable people"
were forced off their land in the last decade.
The World Bank
"has regularly failed to live up to its own policies for protecting people harmed by projects it finances,"
ICIJ states as one of its key
findings
.
The World Bank as well as the International Finance Corporation (IFC), which distributes the funds, have invested $455 billion in nearly 7,200 projects between 2004 and 2013 in the developing world, ICIJ says. More than 400 were confirmed to have caused the permanent displacement of local communities, while another 550 may have made locals homeless.
"An ICIJ analysis found that
between 20 and 30 percent of all projects the bank funded from 2004 to 2013 were deemed likely to cause resettlement,
" report's summary reads.