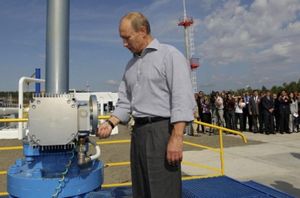 Russian elite opinion lining up behind full-scale pivot to China. Long term, Europe's economy will suffer while US benefits
Russia's leading economic policy making authority has released a report which urges Russia to divert energy flows to Asia, away from Europe where risks of a deflationary spiral and stagnation remain high.
Amid growing tensions with Europe over the US-initiated sanctions war, the growing consensus among Russian elites to develop markets in the east is likely to be painful for Europe, particularly for Germany.
According to the report, by the ministry of economic development, the world economic slowdown has hit bottom and a rebound is likely to take place in the next 3 years. World economic growth will increase from 3.3% in 2014 to 4.0% in 2017. China will be at the forefront (see graphic below). Russia may profit from the rebound if it develops strong ties with Asia; particularly China.