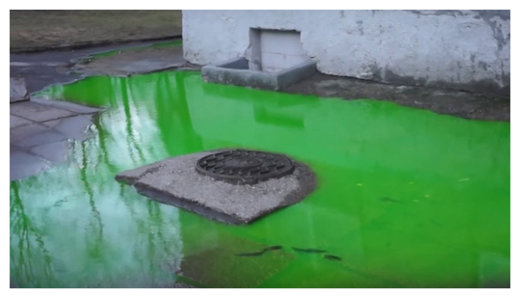 An apartment block backyard in the Russian exclave of Kaliningrad has been
swamped with an unknown acid-green liquid.
Pictures of it quickly spread across social media. Neither the tenants nor the authorities had any idea how it got there.
The mysterious liquid was first noticed on Wednesday, witnesses say. It appeared near a manhole and took over almost all territory near the entrance of the apartment building.
"It has no smell, it appeared yesterday, and it's still there. Everyone who stumbles upon it takes a picture of it,"
one of the tenants told Kaliningrad.ru.
People have been enthusiastic about posting their versions of what the green thing could be online. Theories range from a doctored picture to a marker leak to an alien execution spot.