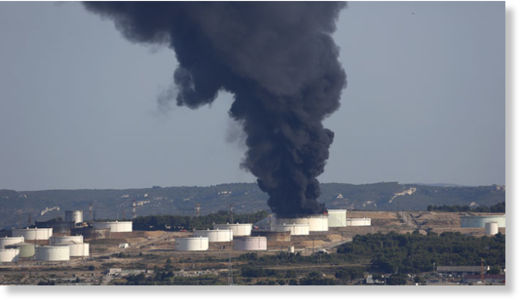 An electronic device has been discovered by investigators next to a petrochemical facility in southern France, where two tanks caught fire on Tuesday. Sources say it might confirm earlier suspicions that the blaze was started on purpose.
"The simultaneous explosion of the tanks, which are spaced about 500 meters from each other, is not the result of a technical accident. The thesis of criminal intent is clearly being considered," an anonymous source told Reuters.
The device is now being analyzed to find out if it could have started the fire, police officials told
Liberation
.
This follows, an announcement by French interior minister Bernard Cazeneuve on Wednesday, for a major increase in security at industrial sites across the country.