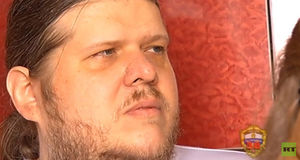 Moscow's City Hall intends to create a special memo detailing the dangers of destructive sects and containing advice for those who fall under influence of such groups.
Renat Laishev, of the Moscow Duma committee for public movements and religious groups, said in comments with M24 news site that in the very near future the legislature would discuss the format and content of the much-needed memo. He added that
the document must contain two key points: how to determine a destructive sect and who to address in case of any problems with destructive cults.
The head of the Ethnic Policy and Tourism department of Moscow city government, Vladimir Chernikov, said that once the memo is created it would be distributed by all available means, including internet advertising and handing out leaflets near churches and in public places.
Aleksandr Korelov, of the Russian Association for Research into Religions and Sects, called the initiative very important, adding that
people under stress need to have it explained to them that joining a sect can cost them their property, health and in some extreme cases even their life itself.