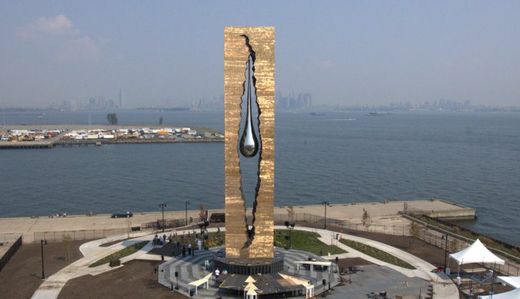 Article originally published: 19 November 2012.
About 50 million people visit New York every year and more than eight million live there but no one seems to have heard of The Teardrop...which is odd because it is a 100ft tall, 175-ton memorial to those who died on the city's blackest day.
Learning of its existence by chance, I tried to discover more from locals at Ground Zero, where the Twin Towers of the World Trade Centre stood until September 11, 2001, and was met with blank expressions.