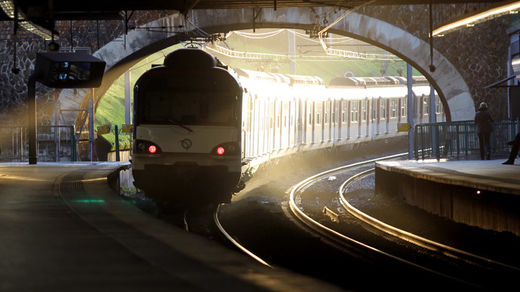 Paris experienced a commuter chaos on Wednesday night, after an outraged passenger attacked a train driver on the RER A regional train line on the outskirts of the French capital.
In the suburb of Torcy, the passenger set off the train alarm system after his hand got stuck in the closing doors, and then head-butted the driver, who had left his cabin to reset the alarm system.
OH.MY.GOD 0_0 Saint Lazare via @_yavin_ #RERA pic.twitter.com/RK0vW0P97W

- Daisy Lorenzi (@D_Lorenzi) January 29, 2015
The passenger then fled, and the train driver had to be taken to hospital with a broken nose, French newspaper Le Parisien reported.
Ici c'est Paris... RER A down... pic.twitter.com/g2iaQHbTLe

- Thierry Debarnot (@ThierryDebarnot) January 29, 2015