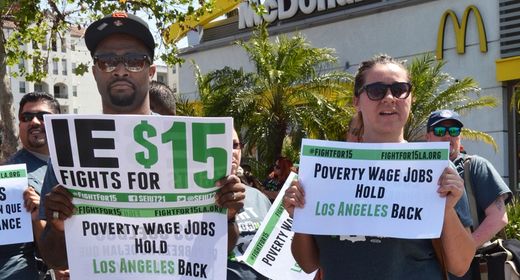 The Fight for $15 is giving McDonald's a stark choice - either sit down and work together with us to find a way to lift up hundreds of thousands of low-wage McDonald's workers or face continued economic war.
That warning is not without heft. Already, as a result of the Fight for $15's prodding, Brazilian prosecutors are investigating alleged wage theft, child labor and unsafe conditions at McDonald's franchised operations, while the European Union is investigating it for more than $1bn in alleged tax evasion.
In New York, a panel appointed by Governor Andrew Cuomo ruled that the state's 180,000 fast-food workers should be paid a minimum of $15 an hour, in response to protests and pressure for Fight for $15.