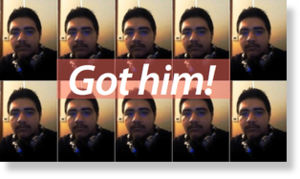 Federal authorities have arrested an accused member of the LulzSec hacking group, 20-year-old Raynaldo Rivera of Tempe, Arizona, after indicting him on charges related to a 2011 computer attack waged against Sony.
Rivera surrendered to the FBI on Tuesday after a grand jury indictment finalized on August 22 was unsealed. If convicted on the charges of conspiracy and unauthorized impairment of a protected computer, Rivera faces as much as 15 years in prison.
Using the online handles "neuron," "royal" and "wildicv," Rivera allegedly participated in a LulzSec-sponsored hack of Sony Corp's Sony Pictures' computer systems. On his personal Facebook page, Rivera describes himself as, "just your common computer geek."
By means of a SQL injection attack, the FBI says River assisted in the LulzSec operation that involved illegally accessing the personal records of 37,000 account holders, according to the company, then publishing the information.
"Why do you put such faith in a company that allows itself to become open to these simple attacks?" the group said in a press release last June. Authorities say the Sony hack cost the company upwards of $600,000.
LulzSec, short for Lulz Security, waged a 50-day-long rampage of hacks and other computer attacks last year before unexpectedly calling it quits in June. Later that fall, authorities announced that the alleged ringleader of the group, 28-year-old Hector Monsegur of New York City, aka Sabu, had been arrested in the midst of the crime spree and had been working as an FBI informant in the months since. The FBI confirmed his cooperation in September to coincide with the announcement that other alleged LulzSec members had been arrested around the globe thanks in part to Sabu agreeing to snitch to the feds in exchange for leniency in regards to his own sentencing.