Rapper will have to explain how fund backed by celebrities managed to burn through $16m in two years
.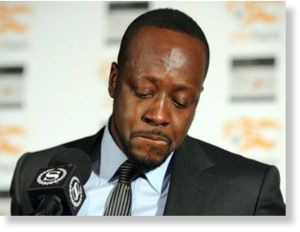 Wyclef Jean, the hip-hop artist and former candidate for the presidency of Haiti, said yesterday he was "committed to ensuring that things are made right" amid news of a criminal investigation into the finances of his personal charity.
The musician's lawyer, Avi Schick, confirmed that Jean's Haitian aid organisation, Yele, went out of business in August, leaving a trail of legal disputes and unpaid debts. Regulators in the US, where it was registered, are now attempting to establish how the non-profit organisation burned through $16m (£10m) in public donations in just over two years.
A report in yesterday's
New York Times
alleged that much of the money was spent on administration, public relations and consultants, or was funnelled to outside businesses owned by friends and relations of Jean. In one mysterious transaction, detailed in Yele's tax returns, the singer's brother-in-law was given $600,000 for helping with the "rebuilding of Haiti".
In 2010, the charity devoted more than half of its $9m budget to travel, staff salaries, consultant fees and expenses related to its property portfolio, the newspaper revealed. It spent $37,000 to rent space at a Manhattan recording studio owned by Jean, and another $375,000 went on "landscaping" for its offices.