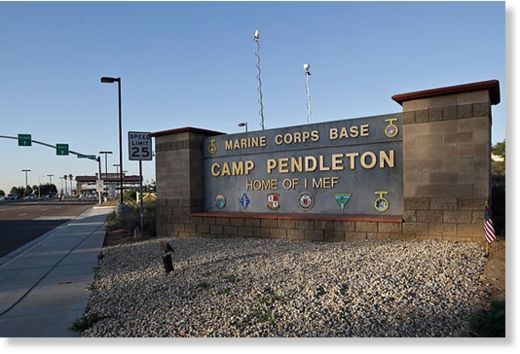 Four U.S. Marines were killed on Wednesday in an accident while clearing a training area used as an artillery and aerial bombing range at Camp Pendleton in Southern California, a military spokesman said.
NBC News reported the Marines were killed when unexploded ordnance unexpectedly detonated, but the spokesman could not immediately confirm that, saying only the Marines had been clearing the area.
Marines spokesman Lieutenant Ryan Finnegan said the clearance operation would have involved anything necessary to keep the range free of obstructions, which could include disposing of ordnance. But he could not say they were handling ordnance when the accident occurred.
The cause of the accident, which happened on Wednesday morning at the Zulu Impact Area in the interior part of the base, was under investigation.