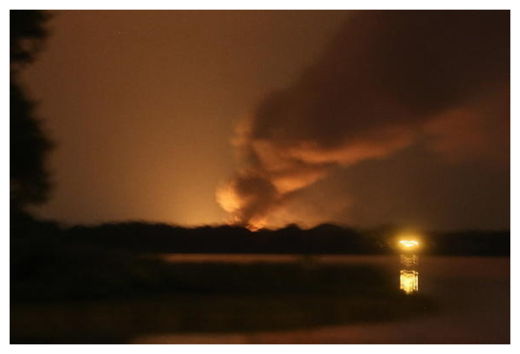 A large series of explosions has rocked a gas plant in Lake County, causing multiple deaths and injuries and forcing the evacuations of residents at least a mile away, authorities said.
A night shift crew was working, and many people are thought to have been killed, said Lt. John Herrell, a
Lake County Sheriff's Office
spokesman.
"There's going to be a lot," Herrell said.
The explosions began a little before 11 p.m. at Blue Rhino, a propane-tank business at 300 C.R. Road 448, and lasted for more than half an hour. All the explosions happened inside the plant, blowing the roof off, Lake County Sheriff Gary Borders said.