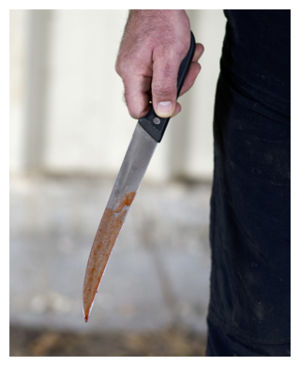 Two Centurion women have been found dead in killings that have been linked to Satanism.
Natacha Burger, 33, and Joy Boonzaaier, 68, were stabbed to death in Burger's townhouse in a security complex, hours after she SMSed a friend the following message: "I did (the) dangerous prayer. The Lord protect me," reported
Beeld
.
Burger, Boonzaaier and some of her friends were involved in a religious ministerial group working with former Satanists.
Walter Stander, a chaplain in the Kuriake ministry, said it appeared that these were Satanic murders.
According to a neighbour, someone had knocked on Burger's door on Wednesday night but she refused to open. The next morning, blood was found in a gutter outside her house.