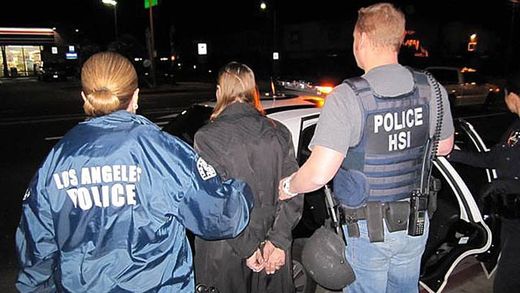 Special Agents from Immigration and Customs Enforcement identified and arrested two suspects in a child pornography cases less than 24 hours after releasing photos of the alleged abusers to get the public's help in finding them.
Federal agents and officers of the Los Angeles Police Department took Letha Mae Montemayor, 52, into custody on Thursday night after identifying her by both her facial appearance and her tattoos, which were present in the photographs depicting alleged child abuse. Montemayor was arrested hours after ICE placed photos of "Jane Doe" on line.
ICE officials say the incriminating photos of the suspect had been widely circulated and are believed to have been taken approximately 11 years ago. According to court records, the photos depict the suspect and an unidentified male allegedly abusing a young girl believed by authorities to be about 13 years old.
The images first surfaced in a 2007 investigation by ICE agents in Chicago, but agents had run out of leads to identify the alleged perpetrators and their victim before asking for the public's help.