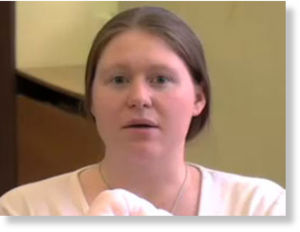 A US soldier, who fled to Canada to escape further service in the Iraq War, has been arrested at the US border. The mother of four children may now face between two to five years behind bars.
Kimberly Rivera, an Army private, has lost a deportation case in Canada, where she spent five years with her family, and was ordered to leave the country until September 20, AP reports.
The 30-year-old served in Iraq in 2006 but then became disillusioned with the mission. After being ordered to serve another tour in 2007 she decided to cross into Canada where she applied for refugee status.
The War Resisters Support Campaign (WRSC) - a Canadian non-profit organization that assists US military personnel who refused to participate in the Iraq war - launched a campaign in support for Rivera with some 19,000 people signing an online petition protesting her deportation order. Rallies were held in several Canadian cities on Wednesday, with supporters calling on the Canadian government to let Rivera stay in the country.