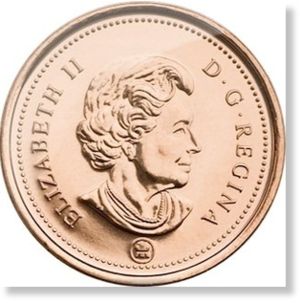 The Canadian government announced on Thursday that it plans to
pull the penny from circulation at the end of 2012
, saying the copper-coated currency is more expensive for the Royal Canadian Mint to produce than its actual currency value.
"Pennies take up too much space on our dressers at home. They take up far too much time for small businesses trying to grow and create jobs," said Finance Minister Jim Flaherty. He also said
it costs 1.5 cents to produce each penny
.
"We will, therefore, stop making them," he said.
Nonetheless, the news has been
causing quite a stir across Twitter today
.
The U.S. faces a similar dilemma, where it costs nearly two cents to produce a single penny. U.S. pennies are in fact composed primarily of zinc, and have a thin copper coating.
The Wall Street Journal
wrote that the Obama Administration has proposed using less expensive materials in the production of pennies and nickels, but public misinformation on the perceived value of coins would likely stir up controversy.