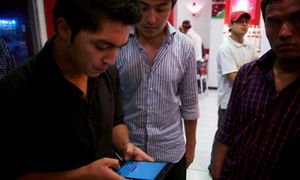 New labour laws in France now make it illegal for workers in the digital and consultancy sectors - including the French offices of Google, Facebook, Deloitte and PwC - to respond to work emails after 6pm. Staff will be ordered to switch off their professional phones, and companies must ensure that their employees come under no pressure to look at work-related emails or documents on their tablets or computers.
France's strict labour laws saw Apple fined for making staff in France work nightslast year, as the law forbids shifts between 9pm and 6am unless the work plays an important role in the economy or is socially useful. Its 35-hour week, introduced in 1999, has come under threat from the increasingly widespread use of smartphones.
Chairman of the General Confederation of Managers, Michel de la Force, said: "We must also measure digital working time. We can admit extra work in exceptional circumstances but we must always come back to what is normal, which is to unplug, to stop being permanently at work."