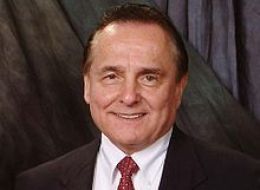 Stunning
allegations are emerging about Bill Gothard
, who is a big deal in conservative Protestant homeschooling circles. Here is
a new allegation
from a woman, "Charlotte" (she's pictured), who says she was raped by her conservative pastor father at age eight, and later, at 16, sent to work at Gothard's headquarters at Gothard's request. Excerpt:
He wanted all the details of my past sexual experiences. He asked me a lot about how much I had let my boyfriend touch me, how we kissed - it went on and on. He seemed to get pleasure from pulling every detail out of me. We would then kneel at the couch and pray. I remember how my knees would hurt after a while. He made me confess, often holding my hand. He liked to make me cry over it. Bill told me that God had a better plan for me.

He knew what my father had done to me, but he called me into repentance for my own sins without confronting my father or addressing his sin. I was a temptation to men; Bill Gothard told me that I had tempted my own father.

I craved Bill's attention but felt guilty about the increasing touches he gave me. I wanted a relationship with a man that was like a relationship with a father. Bill Gothard gave me that feeling of being worth something.