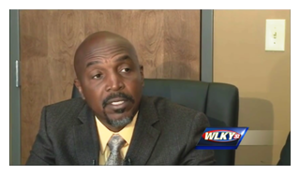 Kentucky - When an esteemed police detective discovered that an innocent woman had spent years in prison for a murder she didn't commit, he notified his supervisors and tried to make the tragic error known. Instead of seeing that the new evidence came to light, police brass demoted the whistleblower and kicked out of his unit. Another veteran officer stood up for the whistleblower, earning him termination from the department after decades of service. The Louisville Metropolitan Police Department has taken nefarious steps to hide a dark secret.
Wrongfully Convicted
Detective Baron Morgan of the LMPD stumbled upon the wrongful conviction during a routine interview with a suspect in 2012. During that interview, the suspect confessed to a shooting a man and dumping his body into the Kentucky River in 1998. This posed a big problem, since the person sitting in prison for that murder was a woman named Susan Jean King.
Susan King had been arrested for the crime in 2007, after the murder case had gone unsolved for 8 years. The victim, Kyle Breedon, was King's ex-boyfriend. When prosecutors threatened her with life in prison due to circumstantial evidence, she entered an "Alford Plea" on a lesser charge. A defendant who gives this type of plea does not admit guilt of the crime, but accepts the consequences, since battling the prosecution would likely lead to worse results. As such, King accepted a 10-year sentence for manslaughter to avoid the prosecutors' threats of life in prison. But all along, they had been threatening the wrong person.
The King conviction had already been under scrutiny by the Innocence Project when they learned that King was only 97-lbs and had only one leg. It would have been physically impossible for her to have launched Kyle Breedon's body over the bridge into the river.