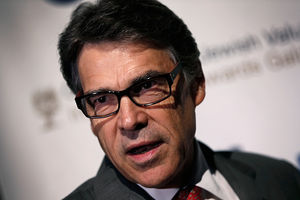 Texas Gov. Rick Perry activated 1,000 National Guard troops and will deploy them to the Rio Grande Valley. There they will join the state's Department of Public Safety in an effort to combat human smuggling across the country's southern border.
"I will not stand idly by while our citizens are under assault, and little children from Central America are detained in squalor. We are too good a country for that to occur," Perry said during his announcement of Operation Strong Safety.
"The National Guard troops that I am deploying will support the state-led border surge by acting as a force multiplier on the ground and providing additional air assets beyond their current efforts," the Texas governor said.
"
These additional resources will help combat the brutal Mexican drug cartels that are preying upon our communities, and
also will help deter others before they have a chance to harm our citizens and become criminal aliens within our borders
."