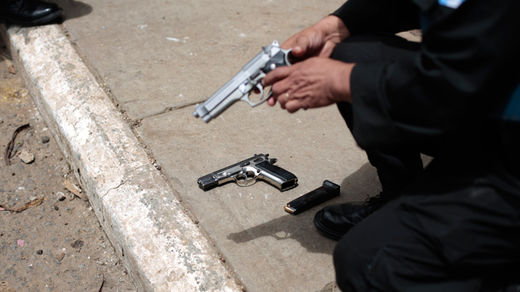 A Mexican man accused of hurling rocks at cars and police officers was shot at a total of 17 times,
Washington state police revealed Wednesday. He was hit by five or six of the shots during a controversial confrontation that spawned protests in the area.
According to Reuters,
Kennewick Police Sergeant Ken Lattin confirmed that all three officers responding to the scene fired their weapons at 35-year-old Antonio Zambrano-Montes, an unemployed orchard worker and Mexican national who was reportedly throwing rocks at vehicles at a busy intersection when law enforcement arrived.
He had spent the last 10 years in Pasco, Washington, and also had two daughters.
Lattin added that it's unclear whether Zambrano-Montes, whose record indicated drug use in the past, suffered from any physical or mental issues, though investigators are looking into the situation.
"Did he have some sort of injury? Did he have some mental health situations that he was dealing with in the days and hours (before the incident)? Or was he under the influence of drugs? We need to know," Lattin said.