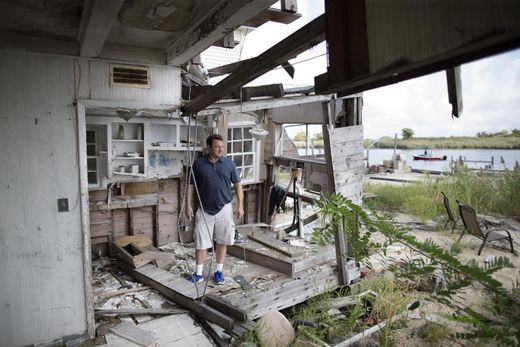 After Superstorm Sandy hit the East Coast nearly two years ago, the federal government quickly sent out $1.4 billion in emergency disaster aid to the hurricane's victims.
Now, thousands of people might have to pay back their share.
The Federal Emergency Management Agency is scrutinizing about 4,500 households that it suspects received improper payments after the storm, according to program officials and data obtained by The Associated Press through a public records request. As of early September, FEMA had asked around 850 of those aid recipients to return a collective $5.8 million. The other cases were still under review.
FEMA's campaign to recover overpayments, called "recoupment" in agency lingo, typically involves instances where the agency believes a household got more money than allowed under program rules, but not necessarily because of an intentional attempt to cheat the system. Fraud cases are handled separately.
Many people asked to return money were deemed ineligible because their damaged properties were vacation houses or rental properties, not their primary residences. Others had double dipped into the aid pool, with more than one household member getting payments. Some received FEMA money for things later covered by insurance.