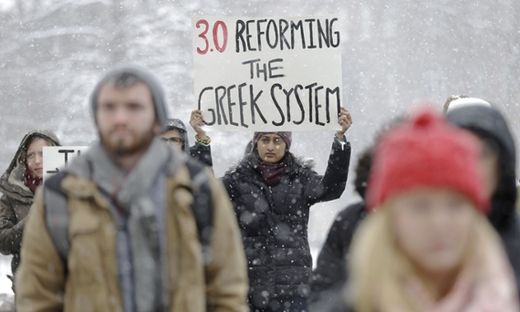 It has not been a good week for frats - the all-male university societies named after Greek letters meant to provide students with a family-like support system.
Sordid images were discovered on two private Facebook pages operated by members of Penn State fraternity Kappa Delta Rho, including some of naked women, not all of them conscious or awake, according to a search warrant. Some were fellow students, others strippers the frat hired.
When news of one page -
Covert Business Transactions
- leaked, the frat shifted operations to "2.0", another private page. Under one photo, a group member commented: "Lol delete those or we will be on cnn in a week." It got 11 likes.
Penn State suspended the fraternity this week and its actions were condemned by the frat's national headquarters.