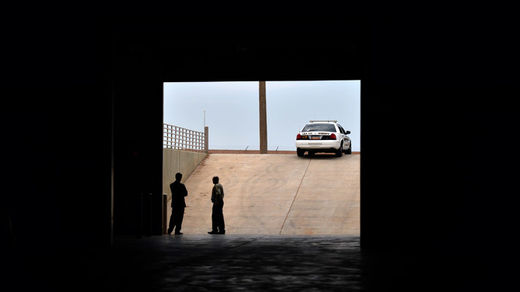 Half of the commission that conducts oversight of the Albuquerque, New Mexico Police Department has resigned in protest follow a scathing report from the United States Department of Justice.
Oversight commission members Jennifer Barela, Jonathan Siegel and Richard Shine sent letters of resignation to Albuquerque, NM Mayor Richard Berry on Tuesday, leaving just three members of the nine-person panel to assess the police department's actions. Prior to Tuesday, only six people held seats on the Police Oversight Commission, or POC.
Tuesday's resignations were announced less than a week after the Justice Dept. accused the APD of what it determined to be excessive abuse force and a culture of abuse and aggression. According to the DOJ's findings, Albuquerque police have shot 37 men since 2010, killing 23.
"We have determined that structural and systemic deficiencies - including insufficient oversight, inadequate training and ineffective policies - contributed to the use of unreasonable force,"
the Justice Dept. said.
"Albuquerque's external oversight structure could do much more to address unreasonable uses of deadly force, and it is apparent from our review of documents and interviews that the failure to do so in the past has contributed to the pattern of unreasonable force that we have found."
Anger directed at the APD has rekindled in recent weeks after a video of a local police officer
shooting and killing
a homeless man caught illegally camping in a rural area went viral. Demonstrators responded with a series of rallies in Albuquerque, which the APD countered by using tear gas against activists and issuing arrests.