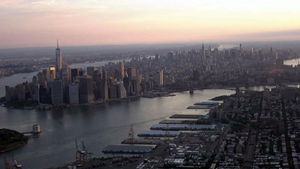 People living in the Big Apple are in rotten moods more often than people in other cities, according to a new study.
New York City was ranked the
least happy city in America when adjusted for income
, according to a working study,
titled "Unhappy Cities
," released by the National Bureau of Economic Research.
The study leaned on a questionnaire that has been administered by the Centers for Disease Control and Prevention for the last several years and asks respondents: "In general, how satisfied are you with your life?"
The study ranked those self-reported answers and
adjusted them for income, housing prices, age and other factors
that might influence how happy a place could be.
It was also found that new residents were just as happy - or unhappy - as older respondents, which the study's authors said suggested that happiness trends are sustained over time.
It also found that people were willing to trade happiness for better wages or lower housing costs.