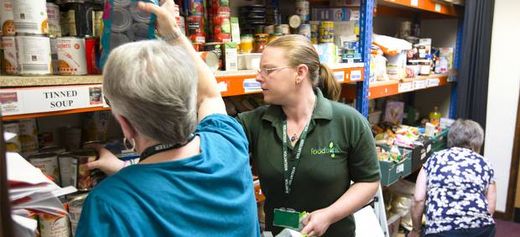 600 religious leaders from all denominations combine to condemn 163 per cent increase in food bank use in past year
The shocking scale of food poverty in Britain is exposed today by new figures showing record numbers of people are reliant on handouts because of punitive benefits sanctions.
More than 900,000 people were given emergency food in the past year, an increase of 163 per cent, according to figures from the Trussell Trust, the biggest food bank charity. The explosion in demand has coincided with an increase in those seeking help following a benefit sanction.
A coalition of anti-poverty charities, including the Trussell Trust, claims the figures show that the UK is breaching international law by violating the human right to food.
Separately, 600 church leaders from all major denominations, including 36 Anglican bishops, are writing to the Government today, calling for urgent action to address hunger among the poor.
The letter will say that Lent has been "a time of sorrowful reflection" on the huge rise of those using food banks. It marks the biggest Christian intervention on UK food poverty in modern times.