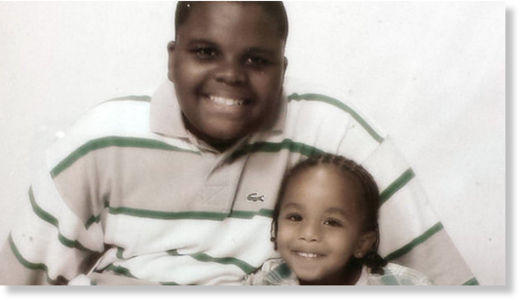 Authorities named Darren Wilson as the police officer who killed an unarmed black teenager in Ferguson, Missouri last weekend, saying the officer had a good record and the incident came in the aftermath of a robbery in which the teen was a suspect.
Wilson, who shot and killed 18-year-old Michael Brown on Saturday afternoon outside an apartment complex, had served six years on the force and had a good record, Ferguson Police Chief Tom Jackson said at a news conference Friday.
Jackson said there had been a report of a robbery of cigars in a convenience store in the area a few minutes before Wilson encountered Brown walking down the street near an apartment complex. The robbery suspect had been described as a black male wearing a white T-shirt, according to police records Jackson released Friday.
The deadly interaction was swift: Jackson said Wilson encountered Brown at 12:01 p.m. and had shot him by 12:04 p.m.