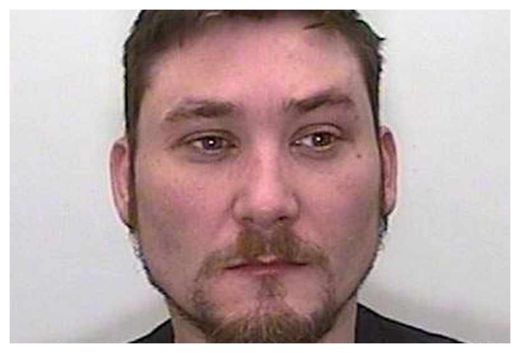 A psychopathic rapist who raped a teenage girl just four months after being released from prison for an identical attack was jailed for life today. David Brierley, 34, repeatedly raped the 18-year-old victim during a horrific assault in Swindon town centre in February this year. Swindon Crown Court heard the victim thought she was going to die and begged Brierley to stop his violent attack but he ignored her pleas and carried on raping her.
The court heard that the burly monster had been jailed for eight years at Warwick Crown Court in 2001 for repeatedly raping and assaulting an 18-year-old girl in a Stratford upon Avon churchyard the previous year but had only finally been released from prison in October 2012 after being recalled for breaching his licence.
Brierley had been living in Birmingham and had moved to Swindon just two days before he attacked his latest victim, the court was told. He had been living under an assumed name in the Culvery Court hostel, on Harding Street - but on the night of the rape had been refused entry as staff believed he had been drinking. Tattooed Brierley, who is 5ft 10in tall and weighs 19 stone, had met the victim on the evening of February 23 in a takeaway in the town and bought her some food.