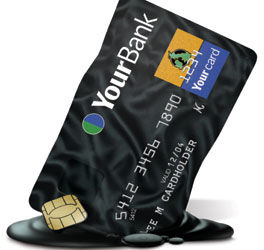 Many analysts outside the mainstream herd have been making
dire predictions
about the collapse of the economies of the Western bloc for the past several years, myself included. Those predictions have not come to pass. Does this mean that we were wrong, or at best woefully premature in our thinking? Simply, no.
Analysis (and prediction) is based upon the
rational
assessment of data. It is (or at least is supposed to be) a purely logical extrapolation based upon existing trends and parameters. Part of this "rational assessment" is the presumption that the various actors and authorities in our markets and economies will respond to these trends and parameters in a rational manner.
This is not merely a reasonable basis for engaging in analysis, it is the only basis. The only option to expecting rational behavior from these various participants would be to expect irrational/arbitrary behavior. However, by definition, irrational/arbitrary behavior is unpredictable. Thus such an approach is no longer "analysis" at all. It devolves into a mere guessing-game.
So we expect rational behavior and rational responses to various economic/market stimuli because we have no other choice, and when we don't see such behavior this inevitably skews all analysis based on such rational expectations. What is important to note, however, is that irrational/arbitrary behavior (and thinking) does not invalidate such rational assessments and predictions - at least not those based upon Big Picture trends/parameters - it merely alters the time-horizon.