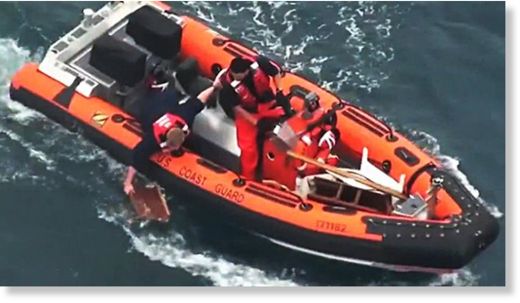 STORMY seas off Southern California destroyed a sailboat during a race on a rocky island shore, leaving one sailor dead.
Five other crewmembers of the Uncontrollable Urge were rescued Saturday after the 32-foot sailboat lost its steering capability and the craft began drifting toward San Clemente Island, where it then broke apart, Coast Guard Petty Officer Connie Gawrelli said.
The boat first sent a mayday call but then reportedly waved off help from the Coast Guard and other boaters.
Friday night, the crew radioed the mayday call and also activated a feature on the boat to provide authorities their GPS coordinates and other crucial information, but then declined assistance and requested a tow boat, she said.
However, stormy ocean conditions kept the tow boat from getting to them.