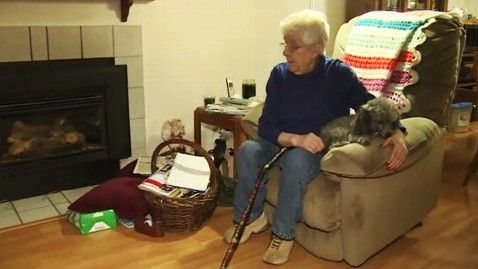 Velma Kellen thought her furnace was broken, and got the shock of her life when a repairman told her a squatter had been living under her house and stealing her heat.
"I said, 'You've got to be kidding me!'" Kellen, 73, told ABCNews.com.
For months, there were mysterious signs - an unlatched gate and the inexplicable odor of smoke inside Kellen's three-bedroom home in Yelm, Wash., about an hour's drive south of Seattle.
"It was worse than cigarettes," Kellen said.
Kellen, a retired caregiver, said her home was cold before Christmas, so she bought a new furnace, but still had the problem.