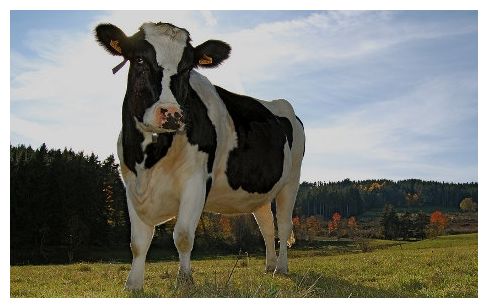 Five dead cows have drifted onto Swedish shores in the past week, several with their feet bound and ears cut off, leaving police in southern Sweden mystified.
On Tuesday, police launched an investigation into the origin and deaths of five dead cows that washed ashore during the past week.
"This is a highly unusual case," Jimmy Modén, spokesman for the Skåne Police Department, told The Local. "The first report came on New Year's Eve, and then another on January 4th, and then a third cow was reported on the 5th. Yesterday we received a call about yet another."
The first cow was found in Gislöv harbour, and since then bodies have washed up in Smygehamn, Beddingestrand, and Falsterbo, stretching over 56 kilometres of the southern Swedish coast.
"I was out looking for amber stones on Falsterbo beach when I saw that there was a dead cow there," Mikael Lönnström told newspaper
Expressen.
"It looked very fresh. The stomach looked a little swollen. The whole thing was very strange."