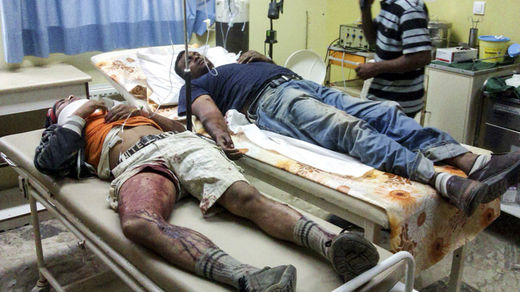 Greek police are hunting three strawberry plantation foremen, who are suspected of shooting nearly 30 workers, mostly Bangladeshi, after immigrants demanded wages they had not been paid for six months.
Officials have promised "swift and exemplary" punishment for the three foremen who disappeared after the incident that took place on April, 17 in Nea Manolada, about 260km (160 miles) west of Athens.
So far police arrested the owner of the farm, in the rural south of the country and a local man on suspicion of hiding the three foremen.
The violence allegedly occurred when one of the supervisors opened fire on a crowd of about 200 foreign workers gathered to request their unpaid salaries.
According to one of the immigrants, they were promised wages of 22 euros ($28.70) a day.
"They keep telling us that we will get paid in a month, and this has been going on for more than a year,"
Reuters quoted a man who refused to be identified.