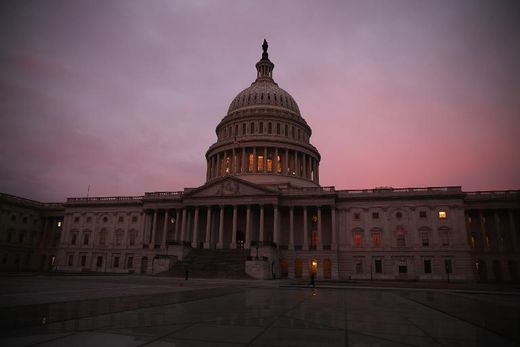 The US Capitol building and other iconic Washington landmarks briefly went dark as powerful wind gusts also caused tens of thousands of people in the area to lose power.
Winds were gusting at 47 miles (76 kilometers) per hour in the US capital, as temperatures were plummeted from a balmy high of 69 degrees Fahrenheit (21 Celsius) to an expected low of 21 degrees Fahrenheit, according to the National Weather Service.
The service said the strongest winds could gust up to 55 miles per hour, and anticipated "scattered tree and power line damage... Difficulty driving high-profile vehicles."
The Capitol dome, where power was knocked out for about 30 minutes in a rarely seen event, was not the only building affected by the blast of colder air.