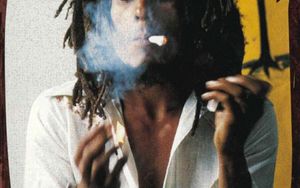 The following article originally appeared in the February 2002 issue of HIGH TIMES Magazine
Marley knew the drill - in Jamaica, at the height of his success, when music and politics were still one, before the fog of censorship rolled into the island, old wounds were opened by a wave of destabilization politics. Stories appeared in the local, regional and international press downsizing the achievements of the quasi-socialist Jamaican government under Prime Minister Michael Manley. In the late 1970s, the island was flooded with cheap guns, heroin, cocaine, right-wing propaganda, death squad rule and, as Grenada's Prime Minister Maurice Bishop described it three years later, the CIA's "pernicious attempts [to] wreck the economy."
"Destabilization," Bishop told the emergent New Jewel Party, "is the name given the most recently developed method of controlling and exploiting the lives and resources of a country and its people by a bigger and more powerful country through bullying, intimidation and violence."