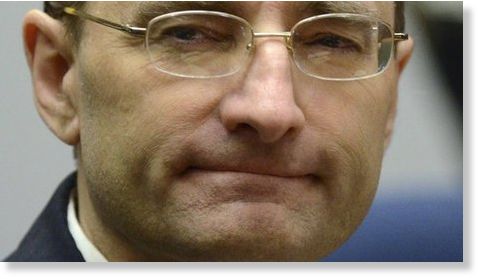 A German man who pretended to be heir to the Rockefeller oil fortune has been jailed for killing his California landlady's adult son in 1985.
Christian Gerhartsreiter, 52, was sentenced to 27 years to life in prison at a Los Angeles federal court.
He had been living in Los Angeles under a false name when he murdered John Sohus, 27. His bones were later dug up at the house.
Sohus' wife Linda, 29, also vanished. No trace of her has ever been found.
In April, a jury found Gerhartsreiter guilty of first-degree murder with malicious intent, and of using a blunt object as a deadly and dangerous weapon to kill.
False identities
Gerhartsreiter proclaimed his innocence as he was sentenced on Thursday, accusing Linda Sohus of the killing.