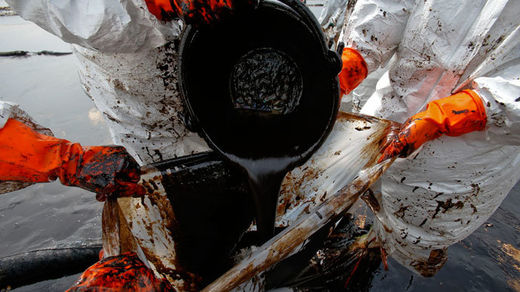 Newly unveiled federal data indicates that more crude oil was spilled in US railway incidents in 2013 than in the prior 37 years combined, inspiring lawmakers to push for new safety standards that could avoid similarly devastating incidents in the future.
Altogether, 800,000 gallons spilled from US railroads in the years from 1975 to 2010. That data, which comes from the Pipeline and Hazardous Material Safety Administration,
does not include records of Canadian spills, some of which are thought to surpass one million gallons spilled on their own
.
In part because of major derailments in Alabama and North Dakota, over 1.15 million gallons of crude oil seeped from train cars.
North Dakota crude, the type of oil examined in the government research, tends to have very low density, which means it is made of more volatile compounds that could increase its flammability and make the crude more difficult to clean up.