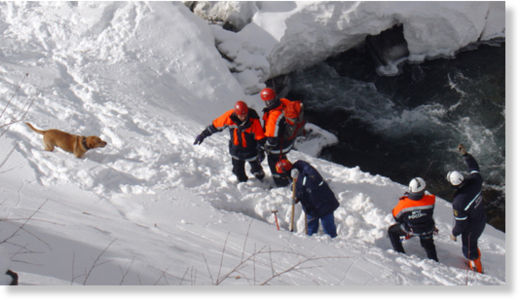 Rescuers are searching for six teenagers who have been buried under five meters of snow after an avalanche hit them on a mountain slope in East Siberia. Their classmate who managed to escape the snow trap is currently in hospital.
The group was heading to the summit of Mount Ak-Bashtyg in the republic of Tyva, East Siberia, when the avalanche hit.
The teens wanted to place flags on top of the mountain which is believed by the locals to bring luck, said Russia's Children's Rights Commissioner Pavel Astakhov on his Twitter page @RFdeti.
The avalanche as high as 5-6 meters was about 200 meters in width and 600 meters in length according to the Emergencies Ministry's information. The threat of further avalanches in the area remains high.