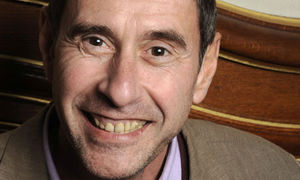 New York police are attempting to piece together the final hours of the director of one of France's most elite colleges, as they awaited the medical examiner's report on the cause of death.
The mysterious demise of Richard Descoings, 53, whose naked body was found in his Manhattan hotel room, sparked emotional tributes from students, politicians and fellow academics, who hailed him a "visionary" and an "idol."
The married 53-year-old headed the highly respected Paris Institute of Political Studies - "Sciences-Po" - and was in New York for a conference but he failed to show up, prompting a search and an eventual discovery of his body.
"The medical examiner will determine the cause of the death," an NYPD spokesman told AFP.
"The investigation is ongoing."