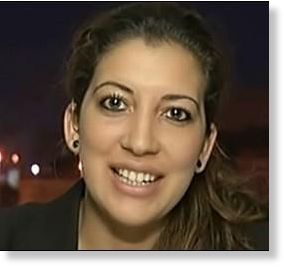 Paris - A correspondent for France 24 TV was "savagely attacked" near Cairo's Tahrir Square after being seized by a crowd, the network said Saturday. It was the latest case of violence against women at the epicenter of Egypt's restive protests.
The news channel said in a statement that Sonia Dridi was attacked around 10:30 p.m. Friday after a live broadcast on a protest at the square and was later rescued by a colleague and other witnesses. France 24 did not give further details about the attack, but it said its employees were safe and sound, though "extremely shocked," and that it will file suit against unspecified assailants.
The network, which receives state funds but has editorial independence, said it and the French Embassy were working to bring Dridi back to France.
"More frightened than hurt," wrote Dridi in French on her Twitter page Saturday. Referring in English to a colleague, she tweeted: "Thanks to (at)ashrafkhalil for protecting me in (hash)Tahrir last nite. Mob was pretty intense. thanks to him I escaped from the unleashed hands."
Ashraf Khalil, who works with France 24's English language service, said the crowd was closing in on him and Dridi while they were doing live reports on a side street off Tahrir. He said the attack and rescue took about half an hour, but it felt like a lot longer.