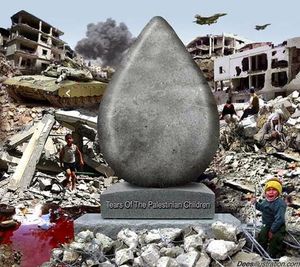 "The world has forgotten Gaza, its women and children. The blockade is as bad as the war; it's like a slow death for everyone in Gaza. We are paying the price for disputes between different powers. Isn't that shameful? The world has lost its humanity," -
Attiyeh Abu Khousa
resident of Gaza.
At this time of year the mainstream media abounds with stories of how ordinary people across the world are preparing for the upcoming Christmas holiday. One story people will not hear about is the desperate plight of the 2 million people trapped within the Gaza Strip where
malnutrition, darkness, cold and suffering abound.
The people of Gaza are being crushed under the Israeli blockade which severely restricts essential supplies coming into the strip. Israel refuses to allow building materials into Gaza, meaning that people left homeless by successive Israeli military attacks cannot rebuild their homes. The number of food insecure people has risen dramatically from 44 % in 2011 to 57% in 2012.