In a move that may enrage those who enjoy a cigarette on their couch after work, but delight air-freshener-wielding neighbors, a major landlord has banned smoking in all of its apartments across the country.
As of this month, the Related Companies has decided that tenants can no longer light up in the 40,000 rental units it owns or manages. The edict, which builds on an effort that began for Related with a handful of its New York buildings in 2009, is meant to create healthier living conditions, company officials said.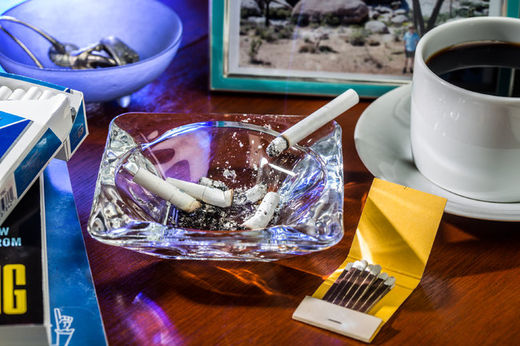 It also seems likely to create controversy. Where past efforts against smoking have focused on public gathering places - like bars, stadiums and courthouses - Related is now trying to prohibit legal private behavior.
Not that smokers will get kicked to the curb right away. New tenants must sign a contract promising not to smoke anywhere in the building, including their private terraces or balconies. If they break the rules, they can be evicted. But those already renting will not face the same fate until after they renew their leases and sign the no-smoking contract. With a turnover rate of 10,000 a year, Related's apartments could conceivably be smoke-free in a few years' time.
Critics point out that tenants could always lie about their habit, and hide it successfully. Also, it can be very difficult to evict tenants - especially those whose rents are regulated, as they have strong protections and guaranteed lease renewals.