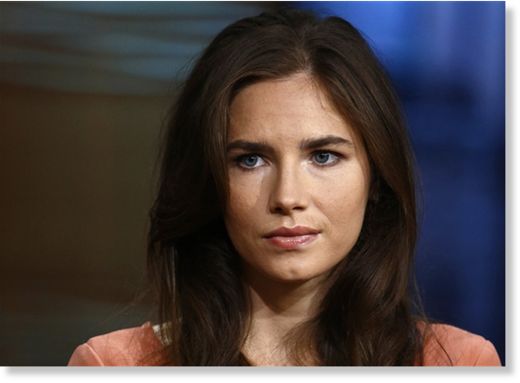 American student Amanda Knox said Thursday that she is "frightened and saddened" after being re-convicted in the stabbing death of her roommate when they were students in Italy in 2007.
A panel of judges and jurors set a sentence of 28 years and six months for Knox, who returned to the United States after an earlier conviction was reversed. They also convicted her Italian ex-boyfriend, Raffaele Sollecito, sentenced him to 25 years and banned him from traveling.
"I am frightened and saddened by this unjust verdict," the 26-year-old said in a written statement from her home in Seattle, where she returned after spending four years in prison.
"Having been found innocent before, I expected better from the Italian justice system."
It's unclear what will happen to Knox, who is certain to appeal - a process that could take a year or longer. Even if the high court confirms the new conviction, Italy still would have to seek her extradition. She has vowed not to return.
Sollecito's lawyers said they were stunned by the latest twist in a whiplash-inducing case that has made headlines on both sides of the Atlantic for six years.
"There isn't a shred of proof," attorney Luca Maori said.