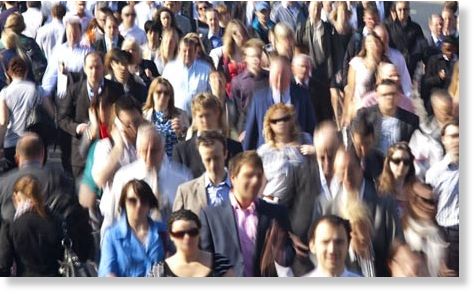 If population levels continue to rise at the current rate, our grandchildren will see the Earth plunged into an unprecedented environmental crisis, argues computational scientist Stephen Emmott in this extract from his book Ten Billion
Earth is home to millions of species. Just one dominates it. Us. Our cleverness, our inventiveness and our activities have modified almost every part of our planet. In fact, we are having a profound impact on it. Indeed, our cleverness, our inventiveness and our activities are now the drivers of every global problem we face. And every one of these problems is accelerating as we continue to grow towards a global population of 10 billion. In fact, I believe we can rightly call the situation we're in right now an emergency - an unprecedented planetary emergency.
We humans emerged as a species about 200,000 years ago. In geological time, that is really incredibly recent. Just 10,000 years ago, there were one million of us. By 1800, just over 200 years ago, there were 1 billion of us. By 1960, 50 years ago, there were 3 billion of us. There are now over 7 billion of us. By 2050, your children, or your children's children, will be living on a planet with at least 9 billion other people. Some time towards the end of this century, there will be at least 10 billion of us. Possibly more.
We got to where we are now through a number of civilisation- and society-shaping "events", most notably the agricultural revolution, the scientific revolution, the industrial revolution and - in the West - the public-health revolution. By 1980, there were 4 billion of us on the planet. Just 10 years later, in 1990, there were 5 billion of us. By this point initial signs of the consequences of our growth were starting to show. Not the least of these was on water. Our demand for water - not just the water we drank but the water we needed for food production and to make all the stuff we were consuming - was going through the roof. But something was starting to happen to water.