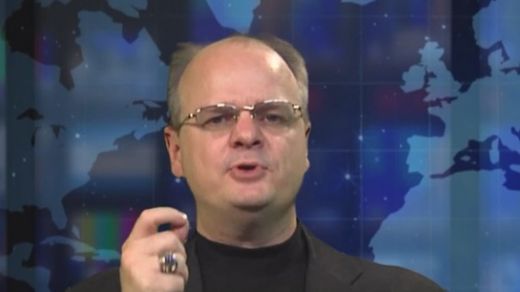 A
disgraced
former Navy chaplain is calling on all photographers to print Bible scripture that says homosexuals are "worthy of death" on the back of photos taken at weddings of gay and lesbian couples.
On his Monday
Pray in Jesus Name
Internet show, Chaplain Gordon James "Chaps" Klingenschmitt expressed outrage that the New Mexico Supreme Court had
unanimously ruled against
a Christian photographer for discriminating against a same sex couple.
"Well, this is not the first place and it may not be, sadly, the last place that Christians are punished by law for exercising their religious conscience objections," he warned.