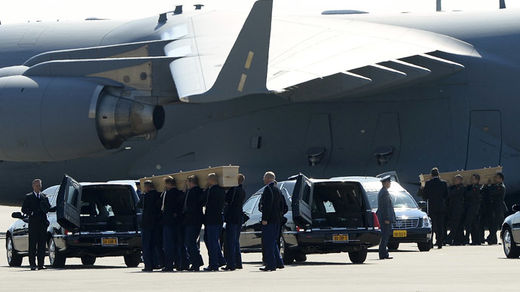 The Associated Press Twitter account took heat across the social media site Wednesday morning when it blasted out an errantly-worded tweet announcing supposed "breaking" news regarding the transport of Flight MH17 crash victims.
The crash of the airliner
last week
with 298 passengers aboard has only exacerbated the row between the US, European powers, and Russia over the developing situation in eastern Ukraine. Thus, AP was entering touchy territory.
The tweet caused widespread confusion on Twitter based on its wording: Did "crash lands" mean a new crash occurred or was it just awkward phrasing that marked the landing of the plane carrying crash victims?