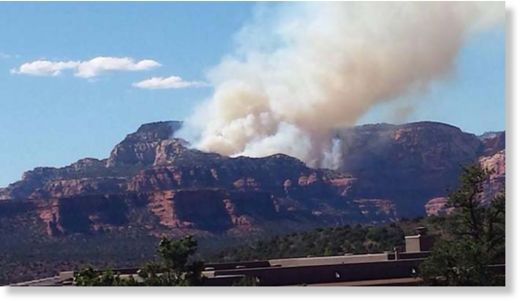 Authorities say six people were killed Sunday in two separate small plane crashes in Arizona, with one sparking a wildfire.
The Federal Aviation Administration says that hikers reported the first crash in the Bear Mountain area near the town of Sedona at approximately 3 p.m. local time. Approximately 3 hours later, the United States Forest Service said that the wreckage of a single-engine plane had been found.
No further details about the plane or the victims were immediately available. Officials told the Associated Press access to the crash site was difficult because of the uneven terrain and the nearby fire.
The Arizona Republic reported that the crash had sparked a fire in Fay Canyon. As of 7 p.m. Sunday, the fire had burned 25 acres and was 0 percent contained. Two helicopters, two engines, one fuels crew and the Sedona Fire District were responding to the fire Sunday evening, and one hotshot crew and three helicopters were due to arrive in the area Monday.