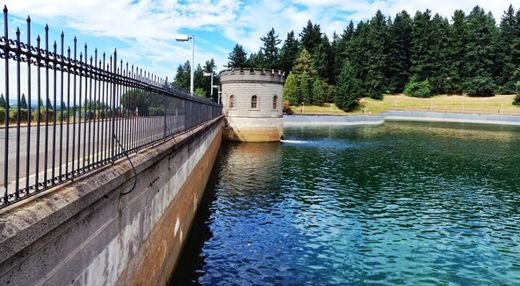 From
ARStechnica
and
the stupid, it burns
, department comes this ridiculous story of a bureaucrat gone off the rails. See the video that set off this pissing match below.
The city of Portland, OR will empty a 38-million gallon reservoir after a teenager allegedly urinated in it, according to the Associated Press. It's the second time in three years that Portland is flushing its Mount Tabor reservoir after a urine-related incident.

The reservoir is open-air and sits exposed to all of nature, leading many parties to question how necessary a draining would be, or how polluted 38 million gallons of water can really be by a single man's urine.

David Shaff, Portland's water bureau administrator, reserves a special disgust specifically for human urine. In 2011, when Shaff drained the reservoir following a urination, he reasoned to the Portland Mercury, "Do you want to be drinking someone's pee?... There's probably no regulation that says I have to be doing it but, again, who wants to be drinking pee?" This time around, Shaff wrote in a statement, "Our customers have an expectation that their water is not deliberately contaminated."

A half-liter of urine dumped in a 143 million-liter reservoir would get a urea concentration of about 3 parts per billion, according to Slate. (We calculated it would be a 50 nanoMolar solution.) Meanwhile, the EPA allows concentrations of arsenic in drinking water up to 10 ppb (never mind eating asparagus).