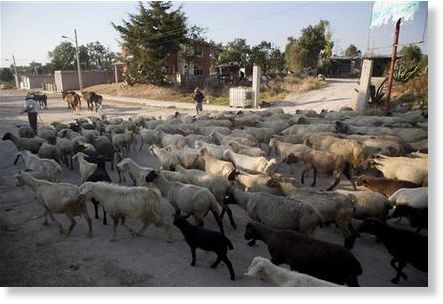 Six people tested for possible radiation exposure have been released from hospital but remain under detention as suspects in the theft of a truck carrying highly radioactive cobalt-60, officials said Friday.
Of the detained men, ages 16 to 38, only the 16-year-old showed signs of radiation exposure and he was in good health, a spokeswoman for Hidalgo's Health Department said on condition of anonymity because she isn't allowed to discuss the case.
The six were detained Thursday as part of the investigation and taken to the general hospital in Pachuca for testing.
After being cleared by health authorities on Friday, the men were turned over to federal authorities in connection with the case of the cargo truck stolen Monday at gunpoint outside Mexico City. The cobalt-60 it was carrying was from obsolete radiation therapy equipment.
Officials have not said what roles the six allegedly had in the theft.