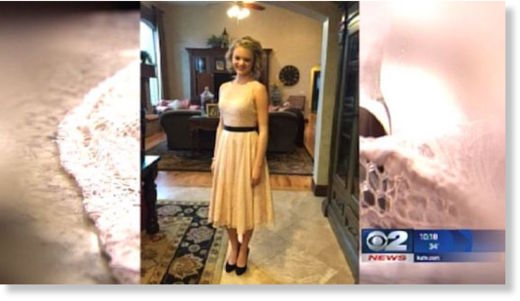 A Utah teenager said she was told to wear a coat or shawl over her dress at a school dance because her shoulders were exposed.
Gabi Finlayson said a representative from Lone Peak High School told her as she arrived that she must cover her shoulders, which were exposed by her sleeveless dress,
reported KUTV-TV
.
The teen said she was embarrassed and didn't want to make a scene, so she went to her car to retrieve a winter coat that she wore during the event.
"Somehow my shoulders are sexualized - like it's my responsibility to make sure the boys' thoughts are not unclean," said Finlayson, whose dress extended from just below her neckline to below her knees.