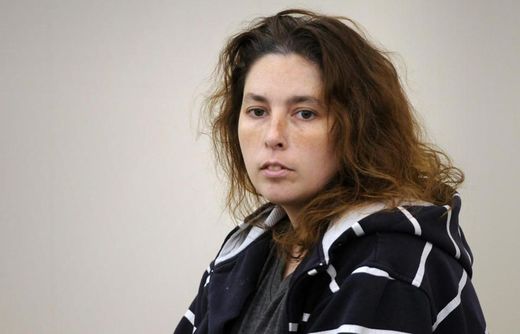 A Massachusetts woman has been indicted on murder charges after police found the remains of three babies in her home, the Worcester district attorney announced Tuesday.
The Boston Globe
reports police arrested Erika Murray, 31, in September after searching her Blackstone home following the removal of four neglected children from the home in August. She has been in custody since that time.
Authorities had been notified of a problem after one of the children went to a neighbor trying to get help for a crying baby. When they responded, police found
four children, ranging in age from 5 months to 13 years old, living in what they said were deplorable conditions
.
Prosecutors said
the 5-month-old and 3-year-old were covered in their own feces and the 3-year-old was unable to walk or talk
. Police removed the children from Murray's care.
They returned in September with a search warrant for the home. That is when they found the
remains of two babies, dressed in diapers and infant outfits. The body of the third child is described by The Boston Globe as that of a fetus
.
"I have never seen anything like the facts in this case," Worcester District Attorney Joseph Early said at a news conference Tuesday, according to
The Associated Press
. "Everyone who went into that house, to a person, said they'd never seen anything like it."

Comment: Did 'persons' go into the house before or after the horrific conditions and dead babies were discovered? If so, why was that not reported by anyone?


The house, which was eventually demolished, was said to be
infested with rodents and insects, with feces smeared on the walls
.