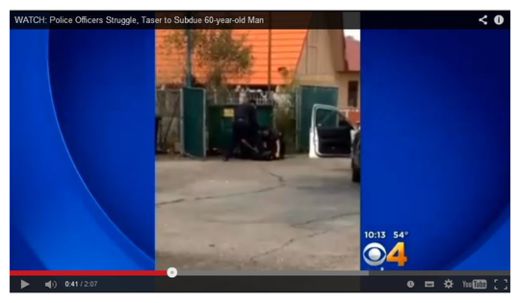 The Lakeside Police Department in Colorado is facing scrutiny and backlash after a video of three officers man handling and tasing a 60 year old alleged shop lifter was uploaded online.
The incident took place on Friday, after the suspect had fled a Walmart he is accused of stealing from and hid behind a dumpster across the street.
Pete Ortega, the witness who recorded the incident, believes the officers used excessive force when he saw two officers pin the senior citizen down on the ground and a third rush over and step on his face before tasing him.