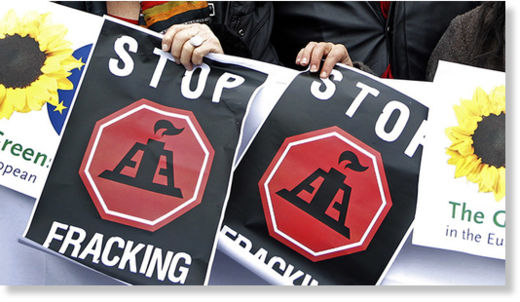 Oklahoma's highest court agreed energy companies can be sued for injuries to people and damage to property sustained during earthquakes.Plaintiffs in two lawsuits claim fracking companies are responsible for the earthquakes.
In a 7-0 decision, with two justices abstaining, the Oklahoma Supreme Court ruled Tuesday that the plaintiff, Sandra Ladra, may seek damages from two energy companies for injuries sustained to her legs during an earthquake on November 5, 2011.
The quake shook the victim's hometown of Prague, causing rocks to fall from Ladra'a chimney onto her legs. It was the highest magnitude trembler the state has ever experienced, registering 5.7 on the Richter scale.
"The size of rock is about the size of your head, certainly, and a significant sized and heavy rock,"Scott Poynter, Ladra's attorney,
told
KFOR News Channel 4.
Poynter told the news channel Ladra is not looking for a payout, but the industry needs to stand up and pay for the problems they're causing. Ladra has been in pain since the incident and Poynter said she is going to have knee replacement surgery.