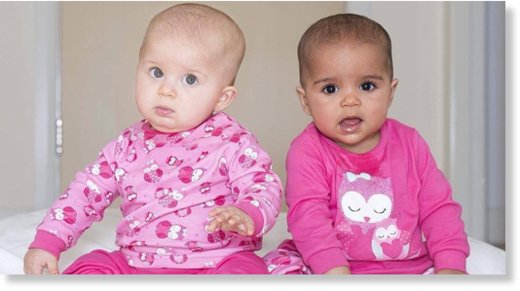 A British woman has given birth to twin girls with different skin tones, an occurrence with odds of one in a million.
Hanna Yarker, from Sale, Greater Manchester, started noticing the difference between the sisters some time after they were born.
It dawned on her that while Anaya had taken after Yarker's fair skin and light eyes, Myla's complexion resembled her darker-skinned father Kyle Armstrong, who is mixed-race.