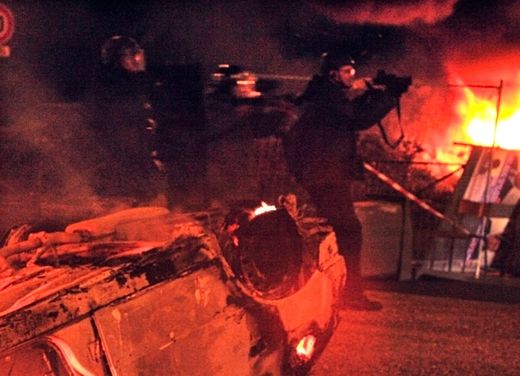 Since 9/11, every time there is a major terrorist attack abroad, many Americans might think or say to themselves, understandably if not graciously, "Thank God it's not us." From Bali to Madrid to London and or Paris, extreme Islamist violence has struck peaceful cities with sudden gunfire or explosions and the killing of innocents. Not that the United States is immune - the Fort Hood shootings and the Boston Marathon bombing are notable domestic incidents that involved assailants identifying with al Qaeda in one way or another. But after each attack, the same questions get asked. A few weeks ago, the question was, "Why France? Why not the United States?"

Comment: Because France wasn't towing the Zionist line:
As authorities in France continue to piece together events that led up to the Charlie Hebdo attack and to hunt for other Islamic extremists,
it's important to note that there are significant differences between American and French society
. The horrific and tragic assault on the satirical newspaper and a supermarket serving the Jewish community occurred in a specifically French context of racial and religious tensions.
From a certain perspective, France and the other Western European countries are marvels of successful social democracy in ways that American liberals can only dream about: excellent schools, public transportation and infrastructure; universal healthcare that has been a fact for generations; even troubled economies are buttressed by still resilient welfare states. There's little of the street crime that plagues many American cities.