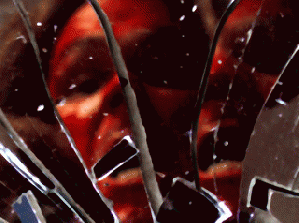 In
two
recent
articles
in the
Los Angeles Times
and
the
academic
studies
that inspired them, the authors investigate the question of which war veterans are most likely to commit suicide or violent crimes.
Remarkably, the subject of war, their role in war, their thoughts about the supposed justifications (or lack thereof) of a war, never come up.
The factors that take the blame are -- apart from the unbearably obvious "prior suicidality," "prior crime," "weapons possession," and "mental disorder treatment" -- the following breakthrough discoveries: maleness, poverty, and "late age of enlistment." In other words, the very same factors that would be found in the (less-suicidal and less-murderous) population at large. That is, men are more violent than women, both among veterans and non-veterans; the poor are more violent (or at least more likely to get busted for it) among veterans and non-veterans; and the same goes for "unemployed" or "dissatisfied with career" or other near-equivalents of "joined the military at a relatively old age."