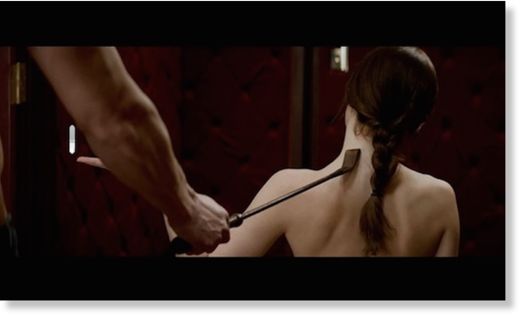 [Editor's note: All redactions are sott.net redactions for offensive language]
Fifty Shades of Grey
, the book and the movie, is a celebration of the sadism that dominates nearly every aspect of American culture and lies at the core of pornography and global capitalism. It glorifies our dehumanization of women. It champions a world devoid of compassion, empathy and love. It eroticizes hypermasculine power that carries out the abuse, degradation, humiliation and torture of women whose personalities have been removed, whose only desire is to debase themselves in the service of male lust. The film, like
American Sniper,
unquestioningly accepts a predatory world where the weak and the vulnerable are objects to exploit while the powerful are narcissistic and violent demigods. It blesses this capitalist hell as natural and good.
"Pornography," Robert Jensen writes, "is what the end of the world looks like."
We are blinded by self-destructive fantasy. An array of amusements and spectacles, including TV "reality" shows, huge sporting events, social media, porn (which earns at least twice what Hollywood movies generate), alluring luxury products, drugs, alcohol and magic Jesus, offers enticing exit doors from reality. We yearn to be rich, powerful and celebrities. And those we must trample to build our pathetic little empires are seen as deserving their fate.
That nearly all of us will never attain these ambitions is emblematic of our collective self-delusion and the effectiveness of a culture awash in manipulation and lies.