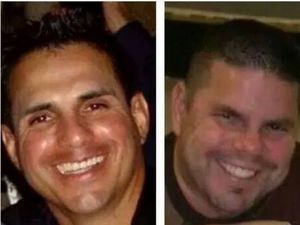 Four workers were killed and one was injured Saturday during a hazardous chemical leak at a DuPont industrial plant in suburban Houston, company officials said.
The chemical, methyl mercaptan, began leaking from a valve around 4 a.m. in a unit at the plant in La Porte, about 20 miles east of Houston. Plant officials said the release was contained by 6 a.m.
Methyl mercaptan was used at the plant to create crop-protection products such as insecticides and fungicides
, according to DuPont. The cause of the leak was not immediately known.
Five employees were in the unit at the time of the incident and were exposed to the chemical, the company said. Four died at the plant, and one was hospitalized.