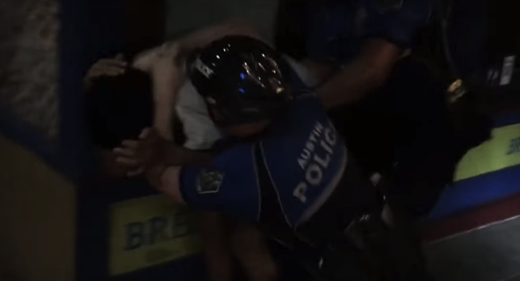 Three people were arrested by police in Austin after jaywalking in a violent incident that was caught on video Friday.

Comment: Only in a police state could jaywalking possibly be an arrest-able offense.


After the three spent the night in jail, two were released and had their charges dropped while the other remained detained.
Jeremy Kingg, one of the arrested men, told ATTN: news that the group had called out to police at about 2:30 a.m. because they did not know if they were allowed to cross. When police didn't respond, they crossed the street.

Comment: Warning: There is, quite understandably, a lot of swearing in the video below.