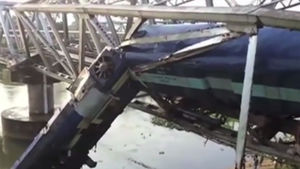 A train has derailed in Assam, India, seriously injuring its driver and causing minor injuries to some passengers. The accident occurred as the train was about to cross a bridge.
The accident in Kokrajhar district occurred between Salakati and Basugaon at 5:15 a.m. local time Saturday, according to Northeast Frontier Railway spokesman Jayamta Sarma, as cited by India Today.
Officials said the train was running at a slow speed when the derailment happened, which is why there were not more serious injuries or deaths.