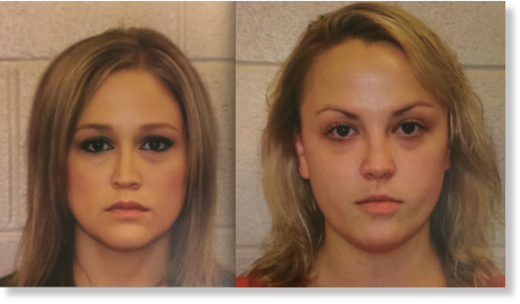 After a weekend of rumors, Kenner police released mug shots and additional details on a
sex scandal
involving two Destrehan High School English teachers and a student.
Jefferson Parish authorities said both teachers, Shelley S. Dufresne, 32, and Rachel Respess, 24, are facing felony charges of carnal knowledge of a juvenile, contributing to the delinquency of a juvenile and indecent behavior with a juvenile.
According to Kenner Police Chief Michael Glaser, the two teachers met with a Destrehan High student after a football game on September 12th, then drove to Respess's Kenner apartment where the three had sex simultaneously until the early morning hours of the 13th.
"You have an educator, I guess, the responsibility is the safety and education of the children and when it goes outside those lines I believe the community should be outraged," Chief Glaser said at a press conference Wednesday.