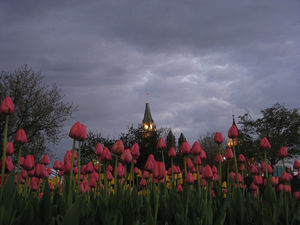 "From the European Union (EU), there are four different sanctions regimes in place in connection with the embezzlement of Ukrainian state funds, the illegal annexation of Crimea and the destabilization of eastern Ukraine. These sanctions have implications for businesses"
The above quote is a short introductory description to Russian sanctions that appears on the official website of the Netherlands Enterprise Agency. The sanctions against Russia vary from an export ban on certain equipment, technology and services for deep water oil exploration and production in Russia, to capital market restrictions against several Russian state-owned companies in the defense sectors. As the description explains, these sanctions have been imposed on Russia due its alleged aggression and 'crossing the line' in Ukraine. The only problem with the rationale for sanctions against Russia is that they are baseless.
As one of Europe's most famous Professor Emeritus' in public and civil law,
Karl Albrecht Schachtschneider
, said:
"The self-determination of Crimean citizens can not be eliminated by treaties or the Ukrainian constitution. Crimea has, and had as autonomous republic, the right to choose their own path, even if it means separation from Ukraine. The help that Russia offered was legitimate and certainly no violation of international law."
Despite what warmongers in Washington and the EU would like the world to believe, there was
no illegal annexation
of Crimea, and it is the West itself that is
guilty of the destabilisation of and conflict in
eastern Ukraine. Yet, despite these facts, sanctions were imposed against Russia by the EU - which were recently extended until January 31, 2016. The fact that the sanctions amount to the EU
shooting itself in the foot
is apparently irrelevant to the EU power brokers because, after all, only ordinary Europeans will suffer. The Netherlands is no exception when it comes to its farmers and employers feeling the pressure as a result of this recklessness by the EU.
Before the sanctions, the Netherlands
exported
€1.5 billion worth of agricultural products to Russia, the most important products being flowers and plants, with a total export value of €390 million in 2013. The second most important export to Russia is milk products. In 2013, cheese, milk, butter, and eggs accounted for €301 million worth of Dutch exports. In third place are vegetables and fruit, with an export value of €184 million. All these exports have seen marked decreases as Russia imposed its own sanctions against the EU in August 2014. Russia has boycotted vegetables, fruit, dairy products, meat, and fish from the Netherlands:
bad news for the biggest exporter of fresh produce to Russia - and Russia's second-largest market after Germany.