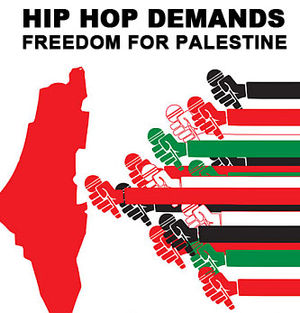 Commercially successful rock and pop stars have tended to be silent about the oppression of Palestinians. There are exceptions, of course. Roger Waters, formerly of Pink Floyd, and the Primal Scream frontman Bobby Gillespie have both been
speaking out
against Israel's crimes for quite a few years.
Other high-profile artists like
Madonna
,
Elton John
and
The Rolling Stones
have shamefully performed in Tel Aviv, ignoring calls for a
cultural boycott
of Israel.
The summer of 2014 might be remembered as the time when the music industry started to wake up.
Two weeks after Israel's latest offensive against Gaza began in July, Massive Attack used a festival in Dublin to convey a simple and poignant message. A graphics and lighting display during the band's performance emphasized that more than 400 Palestinians had been killed.