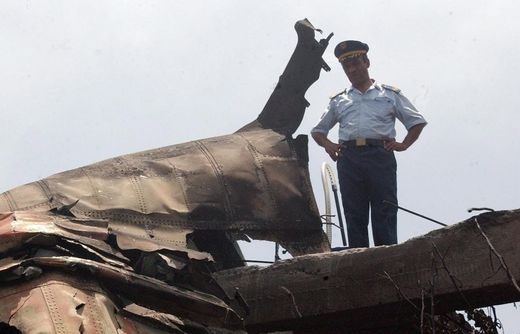 The Ukrainian Foreign Ministry confirmed on Saturday that a Ukrainian plane crashed in Algeria.
A cargo An-12 plane of the Ukraine Aero Alliance company with a Ukrainian crew crashed in Algeria on Saturday morning, the ministry cited its embassy in Algeria as saying.
The plane was carrying oil equipment on a flight from Tamanrasset (Algeria) to Malabo (Equatorial Guinea).
According to preliminary reports, all the seven crew members died. Search work was continuing at the site. Experts were working there, the Foreign Ministry said.
Algerian media reported that the An-12 crashed three minutes after the take off. The plane fell 15 km south of the airport in the province of Tamanrasset. It was on a flight to Equatorial Guinea.
Among versions of supposed causes is a technical fault.