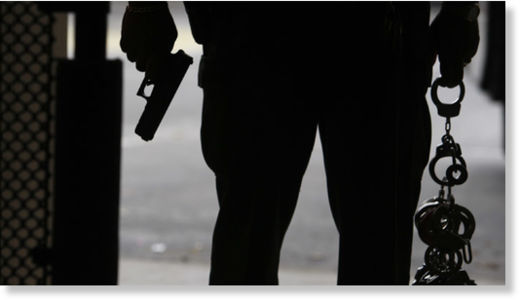 Four cops are out of a job after an internal review within the Ft. Lauderdale Police Department in Florida uncovered a slew of racially-charged messages sent between officers, and even a homemade movie that's ripe with hateful epithets.
Three officers have been fired, Ft. Lauderdale Police Chief Frank Adderley said at a news conference on Friday, and a fourth, Alex Alvarez, had already resigned in the midst of a five-month probe launched late year when his former fiancée filed a complaint with the department.
The woman, who has not been named, approached authorities in October 2014 about text messages sent between Alvarez and other officers with the Ft. Lauderdale police.
"She said she had personally seen it herself and felt it was inappropriate," Adderley said.
A subsequent review of text messages sent between the cop and his colleagues uncovered several instances in which the officers used derogatory terms.
"I had a wet dream that you two found those two n*****s in the VW and gave them the death penalty right there on the spot," reads one of the text messages in question.