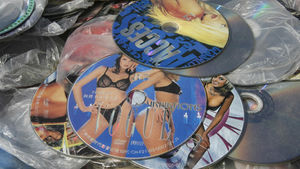 Viewing pornography on the job is presumably something that employees most anywhere are frowned upon for doing, in the least, but one American lawmaker says legislation is needed to keep federal workers from browsing X-rated material on the clock.
United States Rep. Mark Meadows (R-NC) introduced a law last week that
aims to ensure something that many may already assume is against the rules when it comes to basic workplace etiquette, especially with regards to government jobs. Rep. Meadow's bill, the Eliminating Pornography from Agencies Act, would officially prohibit workers on Uncle Sam's payroll from browsing adult content on federal computer and devices.
Meadows said in a
statement
last week that he was provoked to push for such a law after learning that an employee at the US Environmental Protection Agency (EPA) continued to receive paychecks from the government after an internal report reviewed that the individual had watched upwards of 6 hours of pornography a day while on the job.
"It's appalling that it requires an act of Congress to ensure that federal agencies block access to these sites at work," Meadows said in a statement.