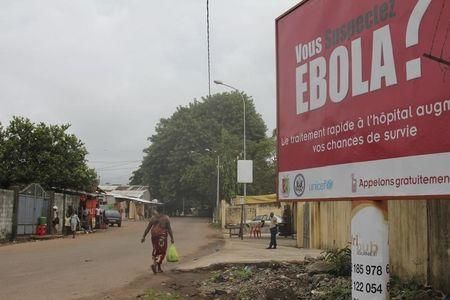 Crowds destroyed an Ebola facility and attacked health workers in central Guinea on rumours that the Red Cross was planning to disinfect a school, a government spokesman said on Saturday.
Red Cross teams in Guinea have been attacked on average 10 times a month over the past year
, the organisation said this week, warning that the violence was hampering efforts to contain the disease.
During the incident on Friday in the town of Faranah, around 400 km (250 miles) east of the capital Conakry, angry residents attacked an Ebola transit centre and set ablaze a vehicle belonging to medical charity Medecins Sans Frontieres.
A Red Cross burial team was also targeted and forced to flee, said Fodé Tass Sylla, spokesman for the government campaign against the disease.