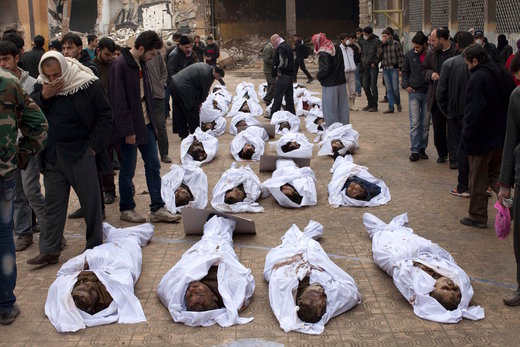 There's a double standard in how the U.S. mainstream media reports civilian deaths depending if the U.S. military is fighting the wars or not, accepting absurdly low numbers when the U.S. is at fault and hyping death tolls when "enemies" are involved, a manipulation of human tragedy, says Nicolas J S Davies.
How many people have been killed in the wars in Afghanistan, Iraq, Syria, Yemen and Somalia? On Nov. 18, a
UN press briefing
on the war in Yemen declared authoritatively that it had so far killed 5,700 people, including 830 women and children. But how precise are these figures, what are they based on, and what relation are they likely to bear to the true numbers of people killed?
Throughout the U.S.-led war in Afghanistan, the media has cited UN updates comparing numbers of Afghans killed by "coalition forces" and the "Taliban." Following the U.S. escalation of the war in 2009 and 2010,
a report by McClatchy
in March 2011 was headlined, "UN: U.S.-led forces killed fewer Afghan civilians last year." It reported a 26 percent drop in U.S.-led killing of Afghan civilians in 2010, offset by a 28 percent increase in civilians killed by the "Taliban" and "other insurgents."