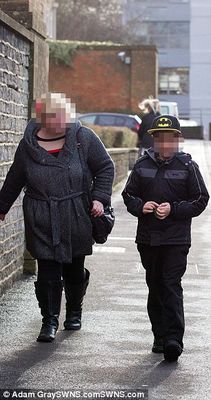 A
one boy crime wave blamed for a fifth of all crime in his home town has walked free from court at the age of 11 after telling magistrates he wants to be a bank manager.
The child, accused of exposing himself in a Carphone Warehouse and abusing customers with foul language in Costa Coffee, appeared before Yeovil Magistrates in Somerset today.
After being told to pay attention and take his hands out of his pockets, the schoolboy said he wanted to work in a bank as he was good at maths.
Having arrived with his grandfather, the court was adjourned for two hours while police officers looked for his mother.
Upon his return
he entered the court grinning to hear accusations of exposing himself to a girl in public and using profane language towards mothers and children in a coffee shop
in Shepton Mallet.
On his own, he caused a soar in the number of crimes reported in the sleepy rural village, said police.