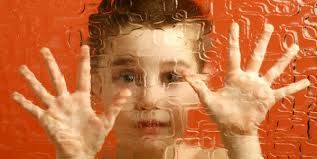 Hearing on discovery motions set for September 22, 2015 9am, San Jose
Dear Bay Area autism families,
We wanted to let you know about an extraordinary, unprecedented lawsuit against a local family that could have profound implications for all of us affected by autism.
In June 2014, two Sunnyvale couples, whose homes on Arlington Court flanked a home occupied by a nine year-old autistic boy and his parents, sued the autism family in Santa Clara County Superior Court, alleging a smattering of incidents that had occurred sporadically over the span of about six years. The incidents sound
much like those that happen with many autistic children
, and include, for example, that the boy had entered a neighbor's garage, had taken a neighbor's banana, had sought out neighbors' sweets, had kicked a car (no damage), had tossed some objects over a fence, had pulled a child's hair and had on occasion kicked at people (no injuries), and had tossed a bicycle helmet. The boy was between 3 and 9 years of age, and weighed less than 60 pounds, at the time of these alleged actions.
To us, as autism parents, caregivers, and professionals, the alleged incidents seemed relatively unremarkable, a series of minor impulsive acts of a small boy with a significant neurodevelopmental disability, resulting in little, if any, measurable damage. Indeed, no actual damages to property or person are alleged in the Complaint. Moreover, the alleged acts were not so different from those often seen in rough-and-tumble neurotypical boys his age.