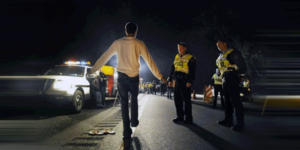 Celebrate Independence Day with forcible DNA collection by police.
Police are announcing a blitz of forced 'no-refusal' blood-draw warrants for drivers this holiday weekend.
In Oregon, and many other states, drivers that are suspected by police of driving under the influence are presented with a choice: submit to a Breathalyzer search or lose your driver's license for a year.
From a driver's perspective, however, submitting to a Breathalyzer presents some problems. One is that the machines inherently present the possibility of error, and could provide an incorrect measurement incriminate an innocent person. There is the argument that people should not be forced to prove their innocence or provide police with self-incriminating evidence.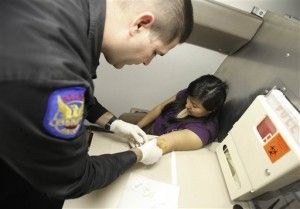 The policy of revoking licenses is not without faults, but for the most part it balances the forces calling for safe roads and protects people's individual rights.
However, in Oregon, that's not good enough. Judges are teaming up with police to sign warrants on-demand for the forcible confiscation of blood.
The intention is to collect the evidence necessary to lock people in prison.