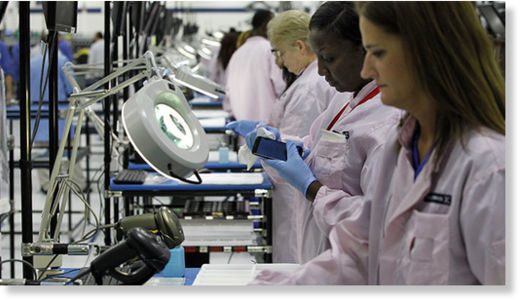 Workers in the United States are earning an average of 23 percent less than earnings from jobs that were lost during the economic recession that began in 2008, according to a new report.
The average salary in sectors where jobs were lost - especially manufacturing and construction - during the recession was $61,637, according to the report from the United States Conference of Mayors (USCM). In comparison, job gains in those sectors through the second quarter of 2014 came with average wages of $47,171. The difference comes out to a $93 billion in lower wage income, the USCM found.
"Under a similar analysis conducted by the Conference of Mayors during the 2001-2002 recession, the wage gap was only 12% compared to the current 23%--meaning the wage gap has nearly doubled from one recession to the next,"
said
the Conference of Mayors in a statement.