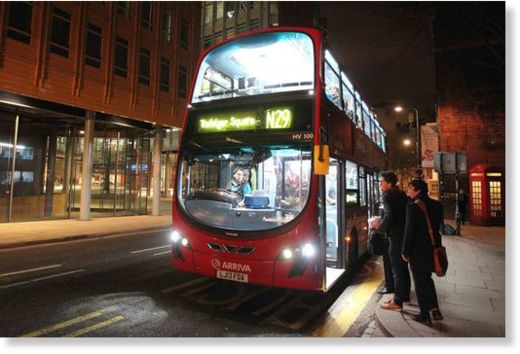 Passengers on London buses will no longer be able to pay in cash from today.
Transport for London said dwindling numbers of travellers using money to pay for their journeys sparked the change.
Passengers using bus services will only be able to pay with Oyster cards, prepaid tickets, contactless debit cards or concessionary tickets.
TfL are introducing a one more journey scheme to stop passengers from becoming stranded, which allows those with no money left on their Oyster to take a journey.
Commuters will receive an emergency fare advice slip to acknowledge the One More Journey feature has been activated and the credit will become negative. The Oyster card will need topping up before another journey can be made.
Mike Weston, TfL's director of buses, said: "The way our customers pay for goods and services is evolving, so we need to ensure our ticketing evolves too.