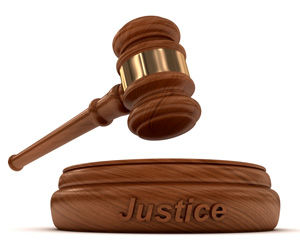 The 51-year-old man who
died outside a Cleveland courtroom
Wednesday told a judge that the 14-year-old girl he victimized had feelings for him.
Miguel Aybar's remark outraged Cleveland Municipal Court Judge Michelle Denise Earley who issued a sharp rebuke in the form of a 60-day jail sentence. Aybar pleaded no contest to unlawful restraint and was found guilty, a court spokesman said
Earley ordered Aybar out of court. He collapsed outside the courtroom and died.
The West Side resident was accused of restraining his teen victim and of "kissing her in the mouth with his tongue," according to a court document.
Courtroom video shows Aybar apologize to his victim and to the girl's mother minutes before his death.