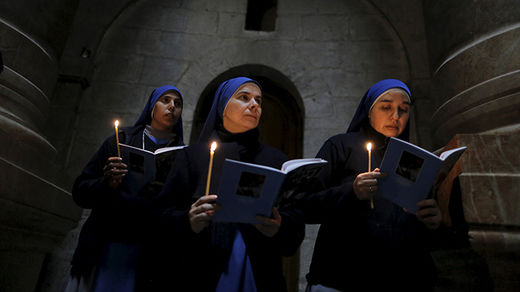 The number of women becoming nuns has trebled in the last five years as more and more opt for a religious lifestyle.
Last year 45 women became nuns, compared to just 7 in 2004.
The Catholic Church said that of these, 14 were 30 years old or younger.
"In a really obvious sense, the women feel a religious calling to do so. On a more sociological level, these are women who have lived in the world and who find themselves in their late 20s, 30s or 40s making a conscious and hard choice to enter religious life," lecturer in Catholic Studies at Durham University Anna Rowlands told the
Guardian
.
"These days we live fairly transient lives, many people end up single and living between communities. Often the religious orders these women are joining are connected with serving the needs of the poor."