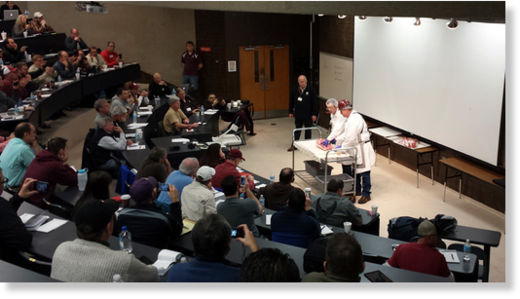 A package containing radioactive material sent via Federal Express to Texas A&M University has been reported missing by the school. The 27lb (12.2kg) package was signed for nearly two weeks ago, but the university says the relevant office didn't receive it.
On Friday, the university's Office of Safety and Security sent out an internal email seeking assistance in locating the package,
according
to KBTX. The medium-sized cardboard box -- each side measuring 20 inches in length -- was sent from Edina, Minnesota, by the Science Engineering and Education Company's radioactive material producer Ritverc.
"The outside of the package has a logo from RITVERC and has UN2910 marking," Christopher Meyer, an assistant with the school's Office of Safety and Security, wrote in the internal email.