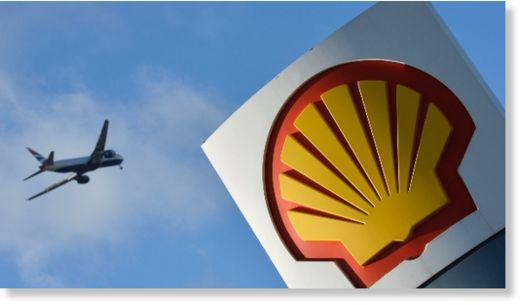 The U.K.'s former top climate change diplomat says Shell and other oil companies are fighting tooth and nail to stifle climate change action.
The United Kingdom's former climate change envoy John Ashton has accused Shell of engineering a "psychopathic" attempt to block action on climate change.
In an open letter to Shell Chief Executive Ben van Beurden published by the U.K.'s
Guardian
newspaper Tuesday, Ashton said the energy giant's recently announced roadmap to cleaning up its environmental portfolio is nothing more than veiled attempt to preserve the "status quo." Ashton accused Beurden of using a cynical argument that "the economic and moral cost" of phasing out fossil fuels "would exceed the benefit in climate change avoided."
"In reality your authority is compromised by your obvious desire to cling to what you know, whatever the cost to society," he stated. Ashton continued by arguing, "For a leader in the oil and gas industry to call for continued dependence on oil and gas will sound to most like special pleading."