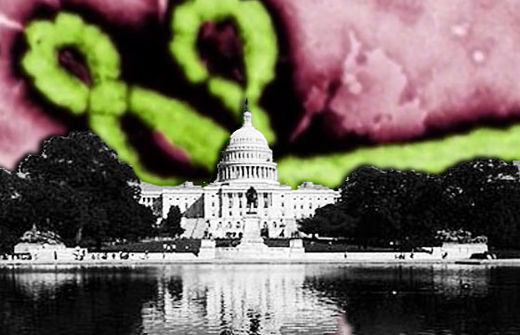 Russian news outlet Ria Novosti recently featured an interview with Professor Francis Boyle, University of Illinois College of Law, implicating the United States military-industrial complex in the current Ebola outbreak which the World Health Organization claims has now taken over 4,000 lives in West Africa.
Via
Ria Novosti
:
"US government agencies have a long history of carrying out allegedly defensive biological warfare research at labs in Liberia and Sierra Leone. This includes the Centers for Disease Control and Prevention (CDC), which is now the point agency for managing the Ebola spill-over into the US," Prof. Francis Boyle said.

"Why has the Obama administration dispatched troops to Liberia when they have no training to provide medical treatment to dying Africans? How did Zaire/Ebola get to West Africa from about 3,500km away from where it was first identified in 1976?"

"Why is the CDC not better-prepared for this emergency after the US government spent about $70 billion since the anthrax attacks of October 2001 to prepare for this exact contingency?" Boyle said.