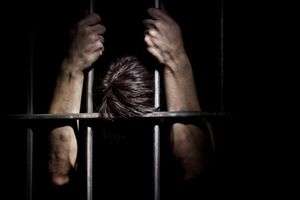 Soon after Marcus Santos became a prisoner at the Pennsylvania State Correctional Institution (SCI) in Fayette, he says he began feeling sick. He developed a rash on his left side with large welts. He became dizzy, nauseous, and experienced shortness of breath. His face and throat would swell, making it difficult to breathe. At night, the symptoms were the worst.
"I suffered almost everyday of the 15 months I was at that prison," he said. "It became clear to me that I [was] being left for dead."
Eventually, a doctor outside the prison recommended Santos be transferred to another prison, and he was - to the SCI in Smithfield, more than 300 miles away. Since then, Santos' symptoms have "subsided substantially or completely," according to the public interest law firm who interviewed him.
That interview is part of a
report
released by the law firm this week detailing "alarming rates of illness" at SCI Fayette. The Abolishionist Law Center's report, based on a year-long investigation, drew a link between those rates of illness and the prisoners' proximity to large amounts coal ash, a toxic waste byproduct of burning coal.
According to the ALC, which works to end mass incarceration of minorities and poor people, SCI Fayette is
"inescapably situated in the midst of a massive toxic waste dump." The facility is located within 500 feet of a 500-acre coal refuse disposal site, which contains about
40 million tons
of waste, including two coal slurry ponds and millions of cubic yards of coal ash piled high on top of the coal refuse, the report said. Coal ash ponds
contain
lead, arsenic and mercury.
Likely because of their exposure to pollutants from the site, the report said a large majority of the incarcerated people interviewed - 81 percent -
are experiencing respiratory and throat conditions, ranging anywhere from general sinus problems to sores, cysts, and tumors in the nose, mouth, and throat. Sixty-eight percent of prisoners interviewed are experiencing gastrointestinal problems, the report said, and 52 percent have reported skin conditions like rashes and cysts. Twelve percent of prisoners interviewed said they have issues with their thyroid gland.