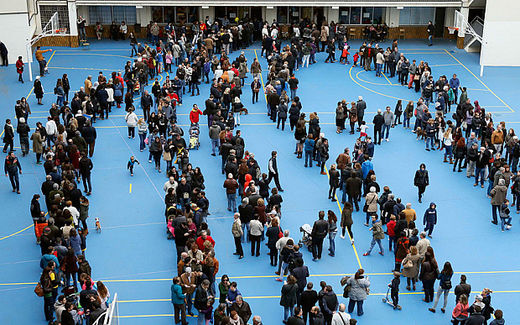 International observers have praised the high voter turnout in Catalonia's symbolic vote on independence from Spain on Sunday despite "challenges" faced, while criticizing the low number of polling stations.
A delegation of eight MEPs from Belgium, France, Slovenia, Spain, Sweden and the UK praised the high level of participation in the unsanctioned poll "despite the challenges" faced.
Voter turnout out on Sunday was over 30 percent, with over two million people casting their ballot in a symbolic poll which went ahead despite repeated attempts from Spain's central government in Madrid to block the ballot. Over 80 percent of those voters said they were in favour of a split from Spain.
The head of the delegation of observers, the UK's Ian Duncan, noted in a report that
the vote "took place in a calm and open manner where no one was coerced or intimidated."
Voting on Sunday was generally peaceful, but a group of people tried to destroy ballot boxes in the town of Girona, with two being arrested. In another incident, some 50 right-wing protesters burned a Catalan independence 'estelada' flag outside the government delegation in Barcelona.