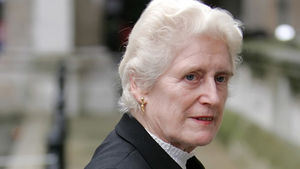 Saying she was "not the right person" for the job, Baroness Butler-Sloss has stepped down as head of the UK government's inquiry that looks into reports of at least 20 senior figures including MPs and cabinet ministers abusing children over decades.
Butler-Sloss, 80,
had been under pressure to quit by both MPs and victims due to her family links. Sir Michael Havers, who is the Baroness' late brother, served as attorney general in the 1980's, and is suspected of turning a blind eye to incidents of child abuse conducted by politicians during the time.
Butler-Sloss said that she was 'honored' to be invited to chair the inquiry but that she
"did not sufficiently consider whether my background and the fact my brother had been attorney general would cause difficulties."
"This is a victim-orientated inquiry and those who wish to be heard must have confidence that the members of the panel will pay proper regard to their concerns and give appropriate advice to government"
she added.
The retired judge
had been appointed by Home Secretary Theresa May
last week, a decision that has been called "somewhat shambolic" by a leading MP.