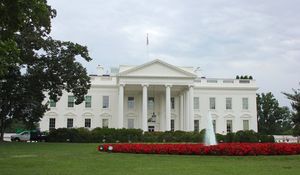 38 journalism groups in the US have sent a message addressed to President Barack Obama expressing protest against the "politically-driven suppression of news and information" about the activities of the American authorities. According to the capital's online newspaper The Washington Examiner,
this is an unprecedented criticism of the White House.
It is particularly significant because immediately after coming to power, Obama promised to make his government the most transparent one in American history.
"You recently expressed concern that frustration in the country is breeding cynicism about democratic government," the authors of the letter to the owner of the White House write. "You need look no further than your own administration for a major source of that frustration -
politically driven suppression of news and information about federal agencies. We call on you to take a stand to stop the spin and let the sunshine in."
The journalists specifically complain that in all branches of the US government officials were banned from communicating with them, especially "on the record," that their questions and requests for interviews regularly remain unanswered, and that
judiciary journalists were even included in departmental black lists.