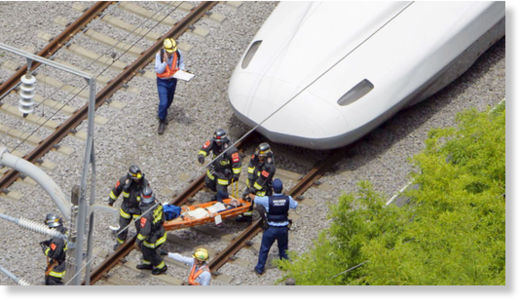 A man has set himself on fire on a bullet train bound for the western city of Osaka from Tokyo, Japanese officials confirmed, adding that two people are were killed and at least 26 injured.
According to local media, a man poured an oil-like liquid over his head and attempted self-immolation in the train that was carrying about 1,000 passengers.
"At the very front of the first carriage ... this person had a whole petrol container, and sprayed liquid across the seats ... and then all over himself. And then set himself on fire," a woman passenger told TBS broadcaster. "And fire spread all over the place immediately."
The fire department of Odawara in the Kanagawa Prefecture said that the man and a female passenger died on the train, while two other people were injured, the
Japan Times
reports. The woman reportedly died from inhaling smoke.