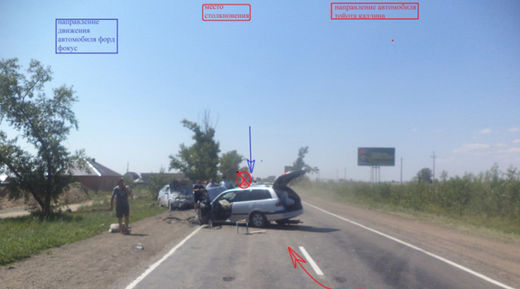 A Russian police officer risked his own life to prevent a road accident that put 300 children in danger. He ran his patrol car into a vehicle, speeding head on into a convoy of children's buses.
The cop
miraculously survived
the crash.
On Saturday, the officer, now hailed as a hero, Aleksandr Kosolapov, was escorting a convoy of nine buses transporting about 300 children from a summer camp to the city of Abakan, the capital of the Khakassia Republic in southern Russia.
Suddenly, a car driving at high speed in the opposite lane, started coming head on in the convoy's direction.