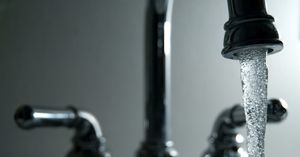 South Carolina's capital city is exploring the possibility of privatizing its water and sewage system, prompting warnings that it could spell higher costs and lack of public control over "our most essential resource."
Reporting for South Carolina's
The State
, John Monk
wrote
A move to solicit written expressions of interest from private companies was approved by council in open session at an early January meeting, Mayor Steve Benjamin said at Tuesday night's council meeting. However, that approval received virtually no publicity.
Renée Maas, Senior Southern Region Organizer with Food & Water Watch, told
Common Dreams
that the privatization could take different forms, with Columbia leasing or selling its assets, hiring consultants, or privatizing its management system.
Previous efforts to privatize the municipal systems elsewhere have show they can be costly for consumers
, Maas said.