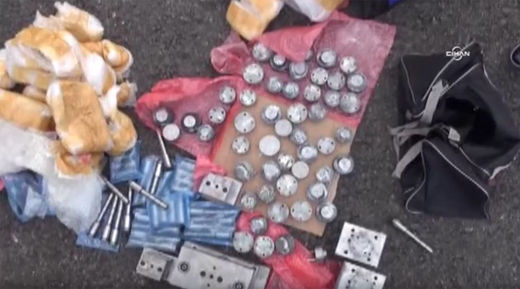 Six people linked to Islamic State have been arrested on charges of illegally minting coins in the Turkish province of Gaziantep, according to the local governor's office. It comes just one month after the group released a propaganda video showing off its currency.
The Gaziantep Police Department's counter-terrorism unit on Wednesday confiscated minted coins, 12 coining blocks, 56 coins in four sizes, and other materials used in the minting of coins, Turkish daily
Milliyet
reported Wednesday.
A video posted online reportedly shows the confiscated coins and equipment.