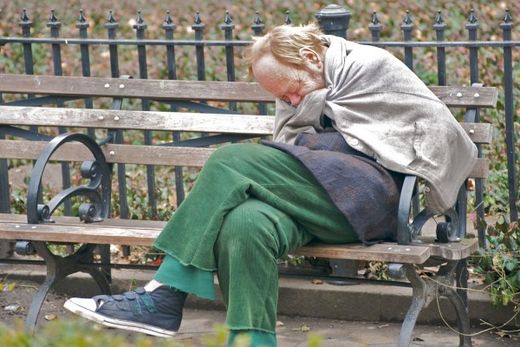 For the last several years, cities across the United States have responded to the problem of homelessness in the way governments tend to tackle dilemmas:
by criminalizing the undesired behavior.
In addition to
banning feeding those without shelter
(in some cases criminalizing the elderly for doing so), local governments have outright
banned the homeless from sleeping or panhandling in public
. Now, however, the
Department of Justice is
arguing
that it is unconstitutional to bar the homeless from sleeping outside.
In a
statement of interest
filed this week in a little-known Idaho case on the subject, the DOJ explained its position:
"When adequate shelter space exists, individuals have a choice about whether or not to sleep in public. However, when adequate shelter space does not exist, there is no meaningful distinction between the status of being homeless and the conduct of sleeping in public. Sleeping is a life-sustaining activity—i.e., it must occur at some time in some place. If a person literally has nowhere else to go, then enforcement of the anti-camping ordinance against that person criminalizes her for being homeless," it reads.