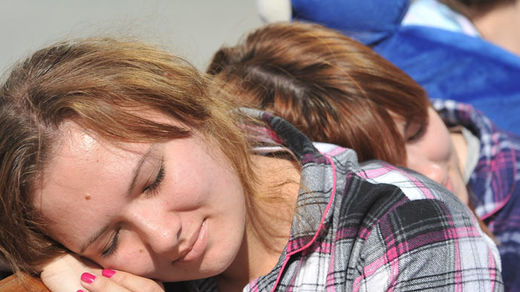 A closed uranium mine was pinpointed as the culprit behind the outbreaks of a mysterious sleep-inducing disease that has plagued the residents of two villages in Kazakhstan since 2013.
"The cause of the disease... has been established. It's carbon monoxide," said Deputy Prime Minister Berdybek Saparbayev. "There used to be a
uranium mine in the area
, which is now closed.
Occasionally it released carbon monoxide and hydrocarbon
[sic, presumably methane] in high concentrations... That is when these 'sleepy disease' outbreaks happened."
Villagers at Kalachi and Krasnogorsky, which stand roughly 600 meters apart, started complaining about strange onsets of sleepiness, nausea and hallucinations in March 2013. Doctors had trouble diagnosing the disease that affected about one in 10 people.