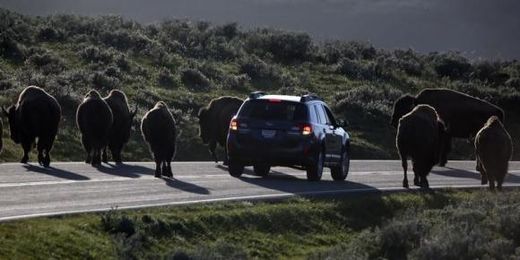 Yellowstone National Park has proposed killing roughly 1,000 wild bison this winter in an effort to curb the animals' annual migration to Montana. The bison, mostly calves and females, would be delivered to Native American tribes for slaughter.
The controversial annual culling is aimed at lessening the risk of Yellowstone bison infecting cattle herds in Montana with brucellosis, a bacterial disease that can cause pregnant bison and other animals to miscarry their young.
The yearly culling is part of a 2000 agreement made between Montana and the federal government, which was aimed at preventing the spread of the disease.
"Through the legal agreement the National Park Service has to do this," Yellowstone spokeswoman Sandy Snell-Dobert said, as quoted by AP. "If there was more tolerance north of the park in Montana for wildlife, particularly bison as well as other wildlife, to travel outside the park boundaries, it wouldn't be an issue."