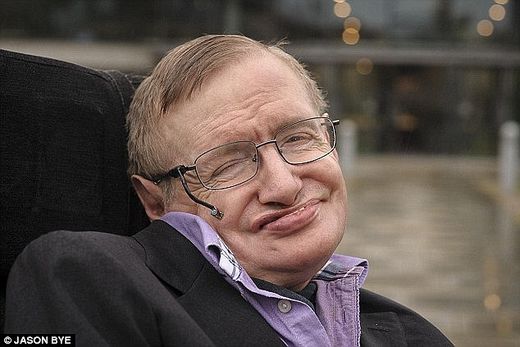 Professor Stephen Hawking believes the future of the human race depends on our abilities to explore space.
During a tour of London's Science Museum, the 73-year-old said that landing on the moon gave us new perspectives of life on Earth, and this outlook must develop if we are to survive.
He also said aggression should be weeded out of the human race and
replaced by empathy
to avoid a major nuclear war ending civilisation as we know it.
Professor Hawking made the comments while escorting an American visitor around the museum as part of a 'Guest of Honour' prize.