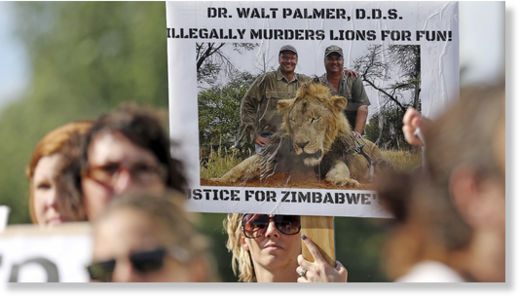 The dentist who killed Cecil the Lion also illegally hunted a black bear nine years ago - and offered $20,000 for the crime to be covered up. Newly emerged photos show Walter Palmer posing with his kill.
The illegal kill occurred in September 2006, when Palmer shot a bear in northern Wisconsin, in an area where he was not allowed to hunt, ABC News reported.
According to court documents, the dentist had a permit to kill a bear in one county, but ended up shooting and killing one 40 miles away.
Showing little concern about his illegal activity, Palmer posed with the bear before offering the guides he was with $20,000 to lie about where the bear was shot.