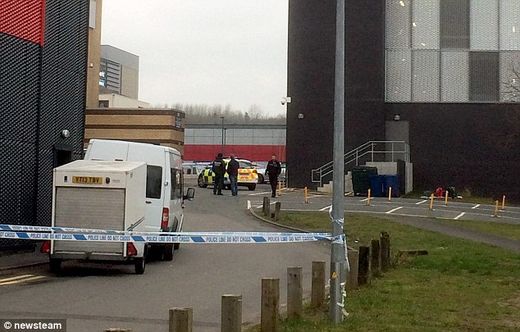 A suicidal man was told by a jeering crowd to 'get on with it and jump' as he perched at the top of a multi-storey car park before plunging to his death, witnesses claim.
The man, aged in his 40s, was reportedly encouraged to leap from the top of the car park outside Southwater Shopping Centre in Telford, Shropshire, on Saturday afternoon.
He spent more than two hours at the top of the building, during which time a crowd gathered in the car park below.
Witnesses have now revealed how some members of the public shouted taunts such as '
Get on with it
', '
Go on, jump
,' and '
How far can you bounce?
'. Others took selfies at the scene on their mobile phones and recorded video footage of the incident.