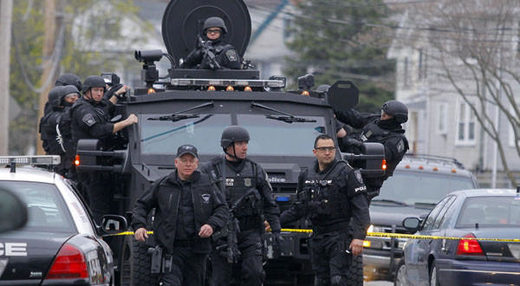 Police violence in the US is now so prevalent that it has become 'the new normal', although just how extreme the situation it is becomes apparent when we compare it with other developed countries. Take my country, Finland, for example, where cops
discharged their firearms just six times in 2013
, and
120 times over the last decade
, with the use of firearms by police rarely resulting in death.
Finnish police have fired guns
about 120 times
in the last ten years, and the use of firearms by police rarely results in death: the Finnish National Police Board reported that police killed just three people from 2003-2013, and injured 20.
However, in the US, 2015 statistics show that by June, police have killed over 500 people, and it's understood that
this number is under-reported
due to a lack of official record keeping. The London
Guardian
is
keeping track of American police killings
, and at the time of writing the count was about 540. A
similar number of people
were killed by US cops last year.