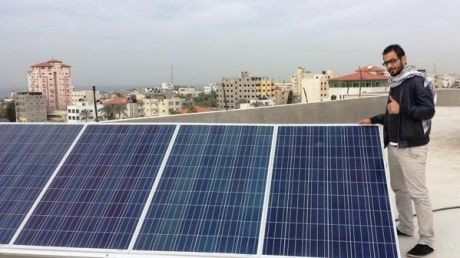 Gaza is in desperate need of power. One organization hopes to bring clean, renewable energy to Gaza with the installation of solar panels.
Over the past few months an international team of humanitarians have been organizing a project which would bring solar power to Gaza. Gaza engineer, Naji Abu Shaaban, along with his group of engineers in Gaza have been working around the clock to make this solar project a reality.
Outside of Gaza are a number of supporters of this project which include internationally recognized artist, Martha Tjoe Nij, who has supported the project from her home in Suriname. A Turkish webmaster, Hatice, volunteered her time to create a website for the Solar Gaza project, which has evolved from #SolarGaza when it was started on Twitter as an idea, to its new official title Solar Gaza Lights.