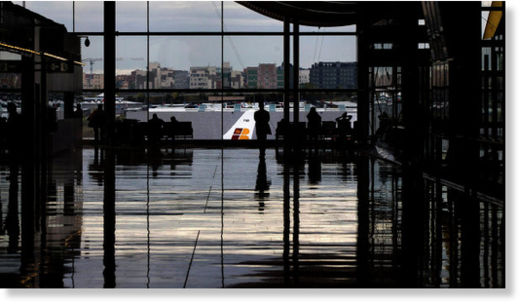 The government of Spain imposed a health emergency situation on Thursday afternoon in Adolfo Suárez Madrid-Barajas Airport after a passenger flying from Paris to Madrid was suspected of having contracted the Ebola virus,
El Mundo
reported.
The newspaper stated that the pilot of the plane alerted the airport administration to the chill, headache and malaise of one of the passengers after which a doctor examined the passenger and prescribed hospital tests for possible Ebola virus contraction.
The worst Ebola epidemic in history began in southern Guinea at the end of 2013 and soon spread to Liberia, Sierra Leone and Nigeria.
The death toll is estimated to be over 4,400. A vaccine against the disease will reportedly be available in the summer of 2015, according to the World Health Organization (WHO).
Recently, cases of the Ebola virus have been reported in the Unites States as well as in a number of European countries in addition to those reported in West Africa.