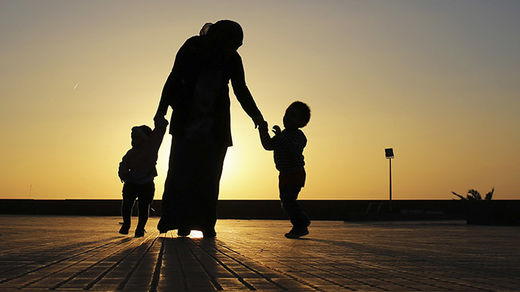 A 27-year-old Moroccan woman has been accused of asphyxiating two of her young daughters and attempting to kill a third baby because she was convinced the children were "possessed by evil spirits."
The woman, identified only as Ikram B., has lived in Spain for six years. On Wednesday she pleaded
not guilty
to charges including two counts of murder, and one of attempted murder.
In a police statement written with the help of an interpreter, Ikram explains that she believed her children were possessed by Djinn, an evil spirit described in the Koran as attacking children under three months old, according to
The Local
. The woman also noted that she believed her house was haunted.
In November, Ikram, accompanied by her mother, arrived at the Fuentes Norte health center in Zaragoza with the body of her youngest daughter, who was less than three months old at the time. The child had died of asphyxiation, it was found out.