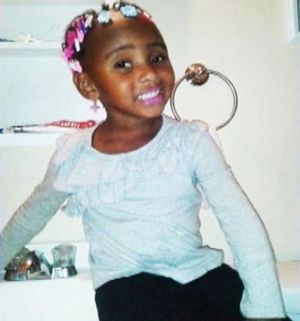 Amiracle Williams was just 3 years old when she was shot and killed this week due to a Facebook argument. Some teenagers from the local high school were in a dispute that stemmed from Facebook and escalated in front of the Williams home.
A group of young women were locked in a physical fight with Amiracle's older sister, 17. Amiracle's father, 47, "felt his daughters may have been in some sort of danger and responded by shooting one person at the scene," Detroit Police Chief James Craig told
the Huffington Post
.
Another person involved in the fight responded by unleashing a hail storm of bullets into the Williams' home using a high-powered TEC-9 machine gun. Amiracle's mother, father and sister were also injured, but are expected to recover. It is suspected that Amiracle's father, who has yet to be identified, shot someone during the altercation.
The investigation is ongoing but as of last Friday, the Detroit Police Department had two suspects in custody, the 22-year-old suspected second shooter and his 23-year-old getaway car driver, who was shot in the gunfire exchange. According to police, the second shooter has an outstanding warrant on a felony charge in Virginia. At least one of the men is known to have ties to local gangs.