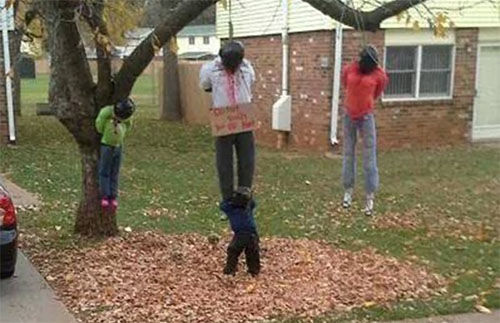 Military authorities
removed a Halloween display
that depicted a black family hanging in effigy from a tree at Fort Campbell.
A photograph of the display, which was set up at a residence on the base that straddles Kentucky and Tennessee, was sent to Army officials for investigation.
Authorities at the base said the occupant, who was not identified, told military officials the display was not intended to be offensive and
agreed to take it down
.