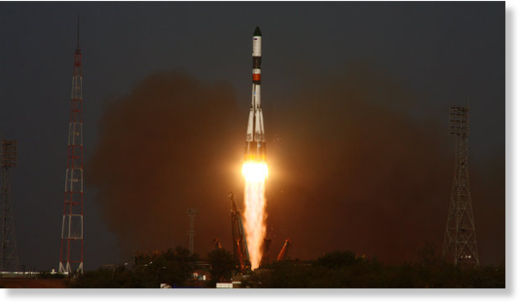 Tubalar - small ethnic group native to the Alati Repubglic's Choya district where Russia's ill-fated
Progress
space freighter recently fell, will file a lawsuit against officials guilty of the incident, minority's leader Maria Sakova said on Sunday.
The
Progress M-12M
space freighter, carrying food and other items to the ISS, fell in South Siberia's Altai Republic on August 24 after failing to separate from its
Soyuz-U
carrier rocket, the first loss of a Progress freighter in the history of Russia's space industry. A rocket engine failure is believed to have caused the accident.
The freighter was carrying toxic heptyl fuel, although experts say it would have burnt up in the atmosphere. Russian medical officials have also said no trace of the fuel has been discovered.