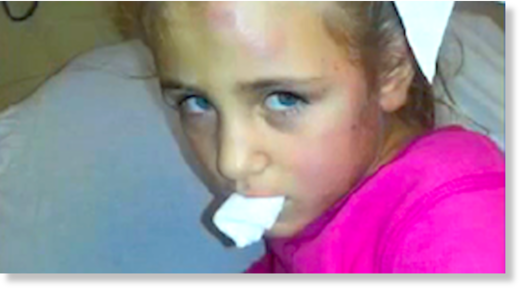 Florida dentist is accused of unnecessarily pulling children's teeth and ripping off Medicaid for millions of dollars.
Protests have raged for three weeks outside the Jacksonville offices of Dr. Howard Schneider after he was
served with 58 notices of intent to sue
— which the dentist threw to the ground and fled in his vehicle after trying to grab a journalist's camera.
Former patients have accused the 78-year-old Schneider of performing unwanted and unneeded dental procedures — and the Florida Attorney General's Office has opened a Medicaid fraud investigation of claims that date back decades,
reported WTVR-TV
.
The lawsuits and investigations were launched after Brandi Motley posted a photo of her 6-year-old daughter on Facebook in May accusing the dentist of pulling seven teeth from the girl's mouth after ordering her from the examination room.
"The nurse suggested that it's best, that kids act better when parents aren't in the room, so they said, 'We don't like parents back here for the procedures," Motley said.