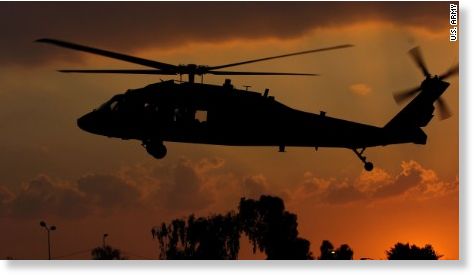 Four crew members on an Army helicopter were killed when it crashed Monday evening at Ft. Hood in central Texas, officials said.
The UH-60 Black Hawk helicopter went down sometime after 5:49 p.m. in the northeastern part of the massive Army post.
Emergency crews conducted "an extensive search" and reported that all four crew members were found dead.
A statement released early Tuesday said the crew had been assigned to Division West, First Army and were on a routine training mission. The names of the crew members will be released after their families have been notified, the statement said.
The cause of the crash remained unknown.