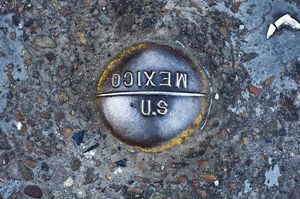 The denial of birth certificates to U.S. citizen children born to immigrant parents not only jeopardizes their dignity and well-being, but could threaten the unique relationship between Mexico and Texas, the Mexican government said in a brief tied to a lawsuit filed against the state.
The Mexican government filed its amicus brief late Monday in support of a coalition of undocumented parents who are suing the state of Texas after they were denied birth certificates for their children.
The brief says that "friendly nations" have a history of accepting foreign passports or government-issued IDs to facilitate the identification of a foreigner.
"Conversely, expressions of doubt about the integrity of documents issued by a friendly country introduce a troublesome and discordant element into binational or transnational relations," the 19-page court document states.
Attorneys with the Texas Civil Rights Project and Texas RioGrande Legal Aid filed the lawsuit against the Department of State Health Services on behalf of six U.S. citizen children and their parents who are undocumented immigrants from Mexico, Honduras and Guatemala. The original complaint was filed in May and has been amended twice to include more than 30 families. La Unión Del Pueblo Entero, or LUPE, an immigrant rights group with about 7,000 members, has also joined the lawsuit.
At issue is the refusal by county registrars' offices to accept the parents' foreign passports as a valid form of identification without a valid U.S. visa or consular identification card.
The families claim the state has violated the 14th Amendment's Equal Protection Clause by rejecting the documents, and is also violating the Supremacy Clause by enforcing federal immigration laws.