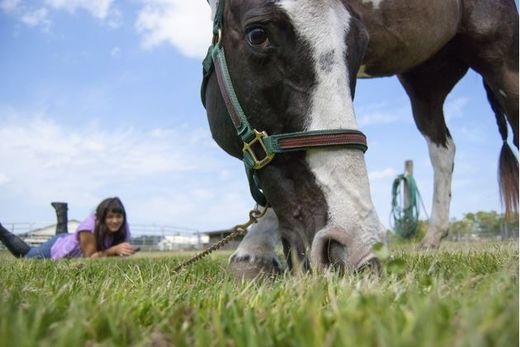 An Oregon family is demanding answers after a Sheriff's deputy shot and killed their pony. The family says they had no idea the officer was going to shoot the family pet, and it all happened without their knowing and for no good reason whatsoever.
Crista Fitzgerald of Clackamas County explained that the 30-year-old American Miniature Horse, named Gir, had no problems aside from being old. But when he escaped from his stall in a Molalla barn overnight on February 18th, an officer shot and killed him.
"I locked his stall door, and I always do a double check. The next morning I came back out before I had class in the morning, which is around 10, and he was gone," Crista explained.
She said that Gir didn't get very far from the barn before being shot.
"We started knocking door-to-door. And the first house we came to he was laying in their yard," she recounted.