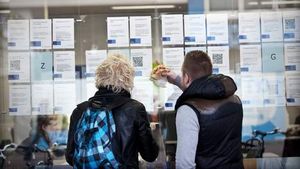 The unemployment rate among Dutch people with an ethnic minority background is
more than triple
that of the white Dutch, according to a new report by the government's socio-cultural think tank SCP.
Hardest hit are youngsters of Moroccan origin who left school without any qualifications - more than half of them are without a job.
People with a minority background are more likely to be out of work than the native Dutch
even if they have the same qualifications
, the SCP report shows. This is probably due to preconceptions on the part of employers, the SCP says.