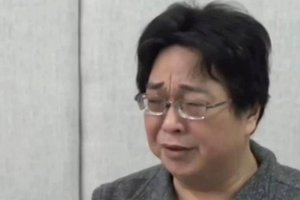 Jiantao is a public punishment primarily inflicted on high-ranking Chinese government officials. Corrupt politicians who have taken bribes, engaged in graft, or otherwise put their self-interest above the Chinese people, get on national Chinese television and apologize for their misdeeds in exchange for a lighter prison sentence or fine.
According to the
Wall Street Journal's
Andrew Browne, individuals convicted of serious crimes in China are currently giving televised confessions in exchange for leniency. Browne's
column
describes how individuals like British corporate investigator Peter Humphrey and the owners of fast-food meat supplier OSI have been subjected to harsh, humiliating treatment by the Chinese government. Browne's February 2 column decries this revival of Chinese communist "Jiantao Culture" by President Xi Jinping as totalitarian, and traces its origins to the
practices
of Joseph Stalin and Mao Zedong.
Browne's column contains some obvious hypocrisy. While Browne sees televised confessions as extremely cruel, US society is filled with vengeful correctional procedures that are much worse by any objective measure.
The United States has the world's highest prison population by numbers and percentage. Human Rights Watch has released a recent report documenting routine human rights violations across the
country
.
When one compares the human rights violations of the United States with the "Jiantao Culture" Browne describes in China, an obvious difference is very apparent.