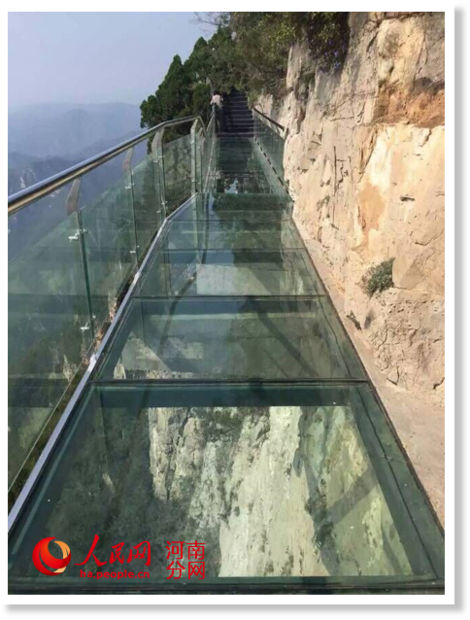 Yuntaishan
glass path was seen cracked in Central China's Henan province
on October 5, 2015, causing panic among the holidaymakers.
"I heard a bang from under...Everybody is screaming. I cried, 'It's really cracked! It's really cracked!' And pushed the people in front of me to get away." A netizen posted thus on weibo, a Chinese version of Twitter. He later deleted the post, saying he was too much bothered by media.
Reporter from cnr.cn contacted the staff of the Yuntaishan resort, who confirmed that the path had indeed been broken and that it has been closed for the time being. Tourists have been evacuated on scene.