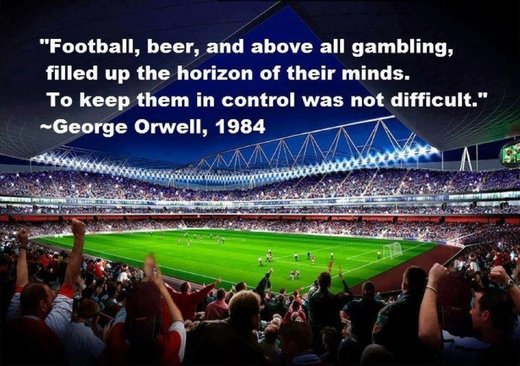 Today, maybe more than any other day on the calendar, the contradictions of U.S. society will be on display.
Over 100 million people
will gather around television sets to watch Super Bowl 50 with friends and family. The beauty of the community that will be shared, however, will be offset by the display of wealth and inequality.
Super Bowl 50 will be played at the approximately $1.5 billion dollar Levi's Stadium in Santa Clara. In the heart of the wealthy Silicon Valley, the stadium is replete with high tech amenities befitting the region's industry. Luxury boxes are stacked up like a luxury hotel and general seating is much closer to the field than in any other stadium according to
Sports Illustrated.
This, of course, comes at a high price that only the very wealthy can afford
.
Sunday's ticket prices are averaging $5,000 a seat, with some going for as high as $20,000
according to
SeatGeek
. It is "
the most expensive sporting event in history
," according to
CNN Money.
For those unable to shell out the thousands of dollars, they can go to
Super Bowl City
in San Francisco where the city used $5 million to attract tourists and the city's growing young wealthy population. Super Bowl City goers can also attend one of the various celebrity hosted pre-Super Bowl parties in San Francisco, such
DirecTv and Pepsi's Super Thursday Night with Dave Matthews Band for $1200
a ticket.
San Francisco, like cities all over the nation, are using public funds to underwrite sporting events that contribute to the gentrification of the city and displace the poor
.