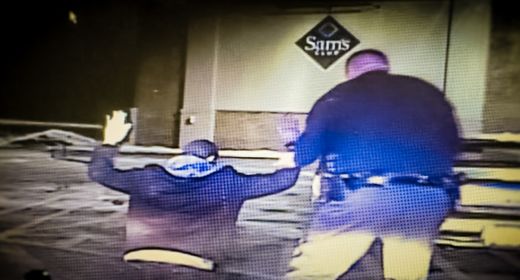 DaJuawn Wallace was on a late night drug store run to get medicine for his sick girlfriend when he was targeted for a traffic stop.
Saginaw Valley State University Police Officer Leon Wilson had seen a car driving on the sidewalk on the SVSU campus earlier that night. Despite not knowing the make nor the model of the car, Wilson decided to pull over Wallace, citing that he "fit the description."
"I was uncertain about the make and the model of the vehicle, but this vehicle looked like the same color and was leaving the immediate area," Wilson wrote.
As Wilson turned on his lights to pull Wallace over,
Wallace decided that it would be far safer to wait to pull over until he was in a well-lit area.
"I live in Detroit, and I know some people who were robbed by fake police officers," Wallace said. "I was taught to find a well-lit area to pull over in."
In fact,
Detroit police have even gone on record
and said that
you have permission not to stop if you don't believe a real cop is trying to pull you over.
Besides the risk of the cop being fake, there is also the danger of the cop simply being a cop. Just south of Kochville, in Inkster, Michigan,
57-year-old Floyd Dent
was pulled over on a dark road, in March of this year.
He was subsequently beaten, framed and charged with multiple counts including resisting arrest, assault on an officer, and fleeing police. Dashcam video eventually proved his innocence.
Wallace had driven an extra 1.5 miles after the initial turning on of Wilson's police lights. He never once accelerated, nor did he turn off his lights, try to turn, or make any attempt at all to evade Wilson. He did, however, signal Wilson with his hand from out of the window, suggesting that he would be pulling over ahead.