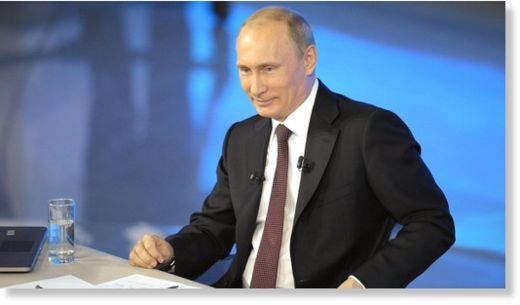 Russian President Vladimir Putin jokingly commented on a suggestion of unifying Alaska with Russia the same way as with Crimea.
Alaska was part of Russia until 1867 and was sold to the United States for $7.2 million in gold.
"We are a northern country, 70% or our territory belongs in the Northern and Extreme Northern regions. Is Alaska really in the Southern Hemisphere? It's cold there, too. Let's not get hot-headed," Putin said during a live Q&A session with the public on Thursday.
He said he knows of the popular Russian nickname of Alaska after the Crimean reunification, which sounds like "ice-cream" (Crimea in Russian is pronounced like Cream).