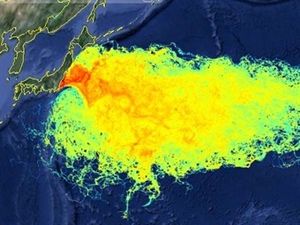 It has been over four years since the 9.0 magnitude
Tōhoku earthquake
and ensuing catastrophic tsunami leveled the Pacific coast of Japan, setting off a nuclear meltdown at the Fukushima Daiichi power plant.
Radiation has been pouring into the ocean, into the earth below, and into the air for over 1500 days now and there is still zero sense of urgency on the part of the government and world leaders to seriously address this blooming catastrophe.
All efforts to stop the meltdown and clean up the radiation have been left in the hands of TEPCO, Japan's energy company that has been proven time and again to be inept and unprepared to confront a disaster of this sort.
The
mainstream media
, for its part, appears to be complicit in a cover-up of the effects that
Fukushima radiation
is already having on our environment and on human and animal health, and instead insists on omitting most news on the matter, or seriously dumbing down reports of the fallout.