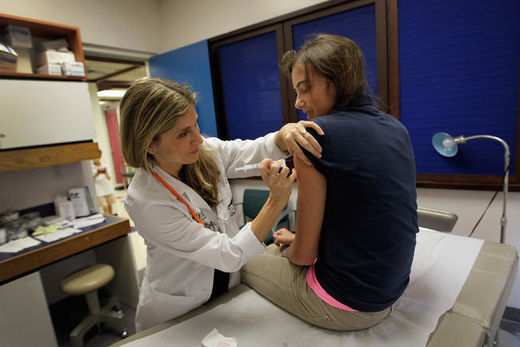 Seventh-graders in all public and private schools in Rhode Island are now required to get the HPV vaccine.
Starting this fall, seventh-graders who do not get the vaccine will not be allowed to attend school unless their parents seek an exemption for medical or religious reasons,
our news partners at The Providence Journal report
.
Tricia Washburn, chief of the office of immunization for the Rhode Island Department of Health, said the
Centers for Disease Control found no safety concerns with the vaccine.