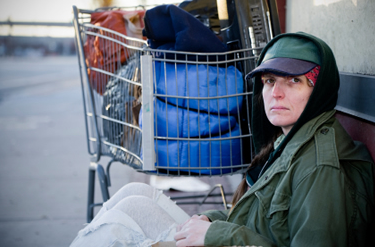 Sandy Sheller understands that, sometimes, the best counseling session might take place just waiting for the bus.
Sheller, the coordinator of mental health training for the Salvation Army of Greater Philadelphia, vividly remembers a client who was having trouble making it to a drug rehabilitation program. A caseworker informed Sheller that the woman, who was in her late 30s, was being "noncompliant" by refusing to go to the rehab program, which was a requirement for her to stay in the shelter.
Instead of lecturing the woman, demanding an explanation or jumping to conclusions, Sheller asked the client to talk about her situation. The key, Sheller says, was asking in an empathetic, nonjudgmental way. "I wasn't trying to make her do anything, and she knew that," says Sheller, who worked as an art and family therapist in an inner-city Salvation Army family shelter for about five years before becoming a coordinator a year ago.