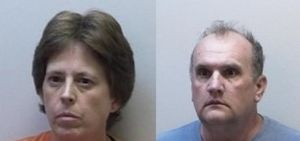 What started as a tragically common report of a missing teenager, turned out to be a far more sinister saga with a conclusion so bereft of justice, it attests to all but irrefutable proof of law enforcement impunity. In case after case, incidents of undeniable police brutality and murder become opportunities for public victim-blaming; and when no punishment is wrought on the perpetrators, that blame turns to self-righteous indignation. Because law enforcement is infallible, right?
A 13-year-old boy was
reported
missing the evening of November 5, 2012 in Habersham County Georgia, but when located the following morning, authorities quickly realized he wasn't another disgruntled runaway. Sheriff Joey Terrell discovered marks and bruising on the boy's neck and back inconsistent with spending one night outdoors, and the teen subsequently explained they were the result of being
"hit on"
at home. After child welfare advocates interviewed the boy, authorities were dispatched to arrest his mother, father, and 17-year-old sister.