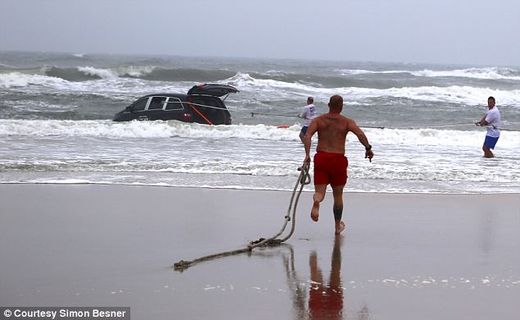 A pregnant mother was caught on video driving a minivan into the Atlantic Ocean with her three kids inside.
The video shows the unnamed mother driving the black minivan into the water at Daytona Beach as bystanders rush to save the kids inside.
"My friend pointed out that there was a car getting really close to the beach, and actually started driving on the water," eyewitness Taylor Quintin told CBS News. "I saw a kid in the back, like waving his arms around, like screaming, 'Help us! Help us!' and the car kept going deeper."
One witness who ran to the van said the mom dove out the window into the water while they were trying to save her young kids.