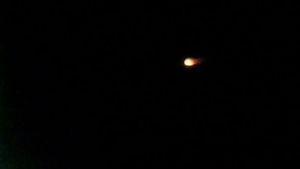 Translated by SOTT.net
Fireball observation in Central Europe
.
In many places of the Czech Republic, people observed a fireball in the sky on Wednesday early morning. Witnesses reported it as a meteor. The event was confirmed by the observatory in Hradec Králové where they claim it was a rocket or satellite debris.
The phenomenon was reported to our site by people in Prague as well as in the north of the country.
"This morning, at exactly 4:38am, I was standing at Barrandov bus stop and observing a huge burning ball in the sky for about a minute. It looked like as meteor and one could clearly see burning pieces faling off the object. It was accompanied by a strange sound, like a plane landing in a distance, screeching strongly", one reader wrote.