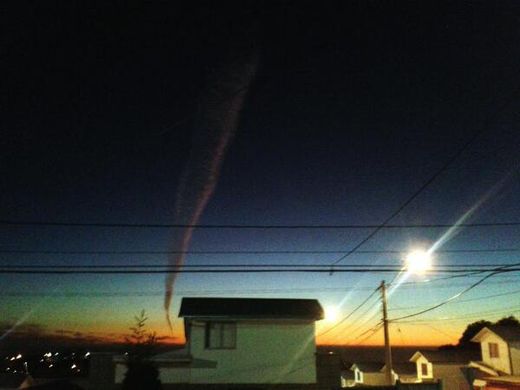 Translated from Spanish by SOTT.net
Last Monday, at around 6 p.m, San Antonians from the region of Valparaiso started uploading pictures all over social networks of an unusual object. It was similar to a tornado, and they'd apparently first seen it between clouds.
Experts attributed it to a meteor.
At first sight, it looked like a spiral, tornado-like, thick cloud. Not having received any explanation, people began to panic.