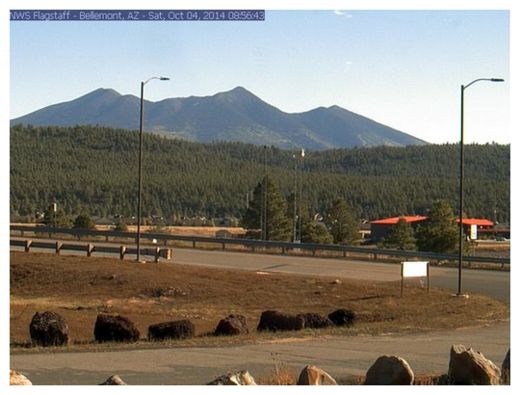 The National Weather Service in Flagstaff said it has had several reports of a meteor streaking across the northern Arizona skies Saturday morning. The incident occurred between 8:55 a.m. and 9 a.m.
Meteorologist Mark Stubblefield with the National Weather Service said the fact that it was visible during the daytime indicates it was quite bright as it entered the atmosphere and was burning up over parts of Arizona.
One person told the Weather Service the object "looked like a flare," Stubblefield said.
Stubblefield said there was some smoke visible for 10 to 15 minutes after the initial calls.
Witnesses in Holbrook saw the meteor to the northwest, and other reports had it north of Winslow.