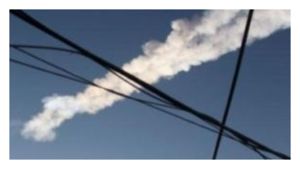 An 'extremely bright fireball' was seen streaking across Irish skies on Saturday night before breaking up, Astronomy Ireland has said.
The organisation received "lots of reports" of sightings of the meteor which lit up the sky shortly after 9.30pm.
"Fireballs are seen quite rarely, but when they appear on a clear evening when people are travelling from work we often get inundated with reports," said astronomy Ireland chairman David Moore.
Reports from the public help to "determine the fireball's path through the sky and find out if it is likely to have ended up on land or in the sea," Mr Moore said.
Fireballs are very bright meteors caused by larger particles of debris from space, Astronomy Ireland said. They can seem close but occur "very high up in the atmosphere, approximately 70km and above", it said.