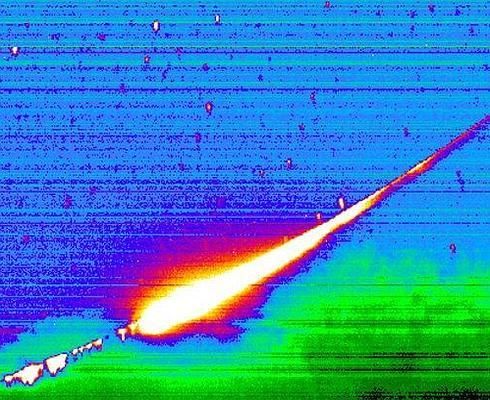 On June 26th, social media networks were flooded with messages from excited eyewitnesses of
a "meteor sighting" in the skies above Malaga, Granada and Seville
. The next day, the sighting was confirmed by the Institute of Astrophysics in Andalucia: It was doubtlessly a meteor fireball. Unfortunately, no images were taken.
Mr. Ortiz, a scientist working for the observatory, said:
"The curious thing about it is that 4 days previously, also in Malaga, two other consecutive fireballs had been observed, with similar characteristics and occurring only 16 minutes later than the latest one."