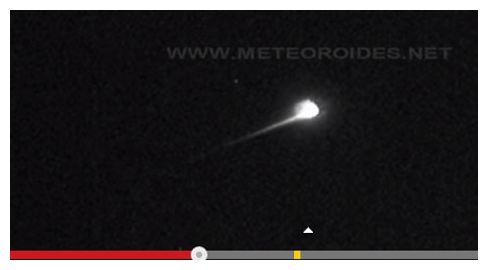 A slow-moving
meteoroid provided a dramatic spectacle
as it streaked more than 1,200 kilometres (745 miles) across Spain during the new king's Christmas Eve speech.
While King Felipe was delivering his inaugural Christmas message, a different kind of show was taking place in skies above Spain with an earth-grazing fireball travelling diagonally from the south-east of Spain to the north-west of the country.
The 100kg (220 pound) rock with a diameter of just one metre entered Spanish skies at the border between the regions of Murcia and Almeria and left the country via the south of Galicia about a minute later.
It then bounced off the Earth's atmosphere shortly after heading out over the Atlantic ocean.